Trusted by over 4,500 businesses worldwide










Creating meaningful employee experiences
Perkbox is an all-in-one platform combining industry-leading products and expertise to help make your company a place employees are proud to call their own.
Perks for your people
Companies who look after their employees see greater success. Our perks are specifically chosen to support your employees' physical, financial and mental wellbeing.
From freebies to discounts and gym discounts to salary sacrifice, your employees will have access to everything they need to help them live better at work and at home.

Recognise your employees
Recognise the hard work of your employees across your company – whether they're in the workplace or remote – and bring your values to life with Perkbox Recognition.
Recognition empowers employees to send praise to their peers, allows managers to formally reward hard work and encourages friendly competition with polls.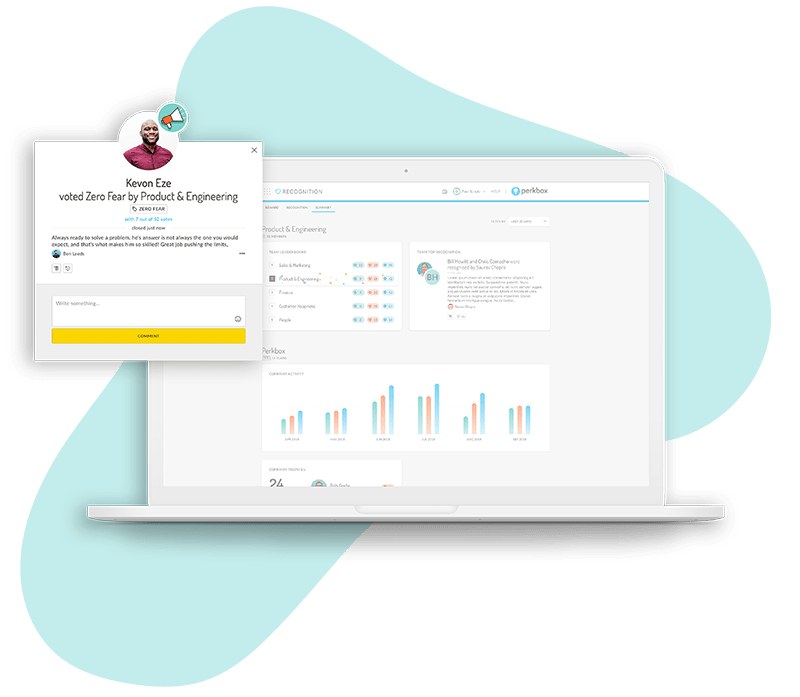 Take real care of employee wellbeing
Not every employee enjoys going to the gym or cycling to work, so giving them free, immediate and unlimited access to a GP will make Perkbox Medical the jewel in the crown of your wellbeing strategy.
Medical provides employees 24/7 access to a qualified GP within minutes, with referrals and prescriptions available same-day – giving your people a wellbeing benefit which makes a real difference.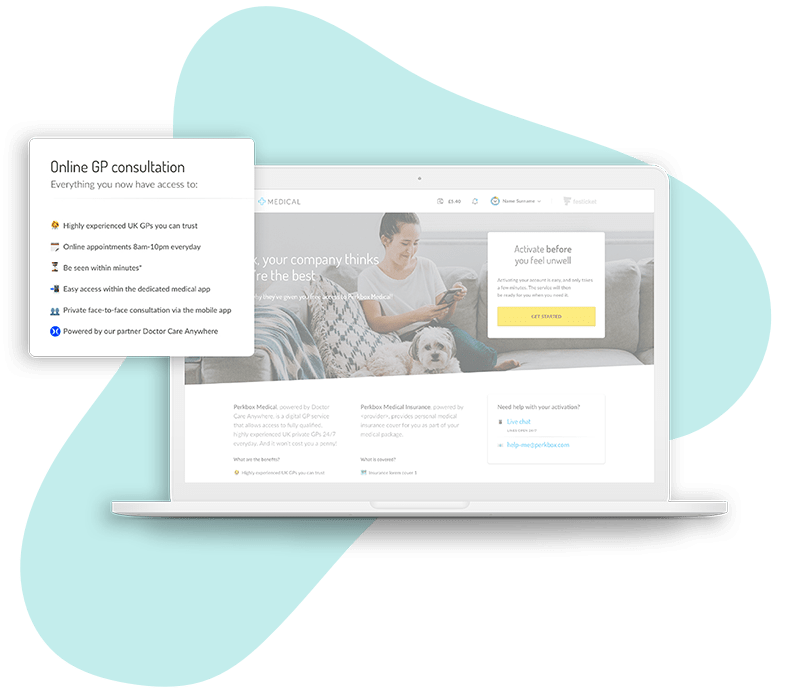 Why Perkbox?
Choosing Perkbox gives your company access to a platform that can help your business in the following ways:

Attract talent
Talent have their pick of employers. Boost your employee value proposition by offering existing and potential employees a selection of perks. With freebies, discounts, rewards and more, we can help you stand out to get them through the door.

Tackle absenteeism
Reduce absenteeism by supporting employee wellbeing with 24/7 GP appointments, same-day prescriptions, discounted gym memberships, online fitness classes, and much more.

Supercharge your culture
A cool office alone doesn't create a successful business. Our platform can be tailored to your brand, mission, values, people and benefits – so you can cultivate a winning company culture.