Trusted by over 7,500 businesses









Workplace wellbeing with Perkbox
Workplace wellbeing is becoming more and more relevant as businesses begin to understand the links between wellness, productivity, attraction and retention.
At Perkbox, we are empowering businesses to help their employees live better in life and at work through our all-in-one employee experience platform.
We give you everything you need to help support the wellbeing of your employees in the following areas:
By supporting the wellbeing of your employees you can:





Physical wellbeing
Help your employees keep fit & healthy
Having a workplace that supports physical wellbeing like exercise can help employees feel happier, more energised and on top of their game.1
With Perkbox your employees get:
Free access to a wealth of workout videos from qualified instructors with Boxx

Great discounts on fitness gear with Nike, Adidas, New Balance, Decathlon and more

Discounted gym memberships with Virgin Active, Gym Box, Pure Gym and more

Free day and night access to online GPs, plus prescription deliveries from Perkbox Medical

Emotional wellbeing
Support your employees' mental wellbeing
Poor mental health costs employers between £33 billion and £42 billion a year.2
The good news is, Perkbox can help you look after your employees' emotional wellbeing by providing them with:
Unlimited access to a free 24/7 confidential helpline

Four free sessions with a qualified therapist, accredited by the British Association for Counselling and Psychotherapy (BACP)

Free online mindfulness with unlimited access to Aura – a meditation app that helps your employees find peace and get a better night's sleep

Financial wellbeing
Give your employees access to over 285+ freebies & discounts
Our perks are selected to support all areas of your employees' lives. From freebies to discounts, there's something for everyone. Each one of your employees will get:
Free weekly treats at Caffè Nero or Greggs
Free birthday box on their birthday
Free monthly movies with Rakuten TV
They will also have access to discounts from some of the top retailers: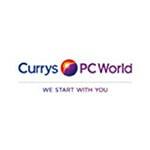 Social wellbeing
Help your employees feel socially connected
We all want to be part of something meaningful. Social wellbeing is about not only building relationships and feeling connected to your friends and colleagues, but to the work you do.
With Perkbox you and your employees can:
Show appreciation and build stronger relationships by sending recognitions for hard work
Create shared experiences by using perks for group activities like trips to the cinema, or discounted lunches

Getting started is easy
All you have to do is tell us you're interested and we'll sort out the rest.