Watch: The perkiest goodbye you ever saw!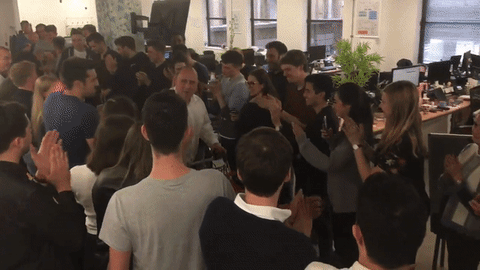 On Friday 27th April, we helped Jason celebrate his last day as Building Manager at our London office. While he served all the companies in the building, Jason truly embodied the Perkbox spirit. He was passionate about his work, and you could always look forward to some cheerful banter from him first thing in the morning!
Every Friday afternoon, a handful of Perkboxers are given the honour of pushing the beer trolley, so this time we invited Jason to take part in our sacred tradition. What he didn't expect was for the entire team to line up in two rows, and whoop and cheer for him as he paraded down the centre with the trolley (and the all-important booze).
Best of luck, Jason! (And thank you to David for the video!)