Mindfulness at Perkbox: It's a no-brainer
Mindfulness in the workplace is a hot topic. Some would say it bears more buzz than a barrelful of bees. Since early March, our People Manager Louise has been organising weekly guided meditations, to give Perkboxers the chance to see what all the fuss is about.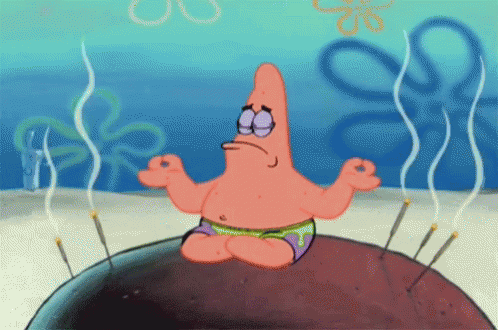 Breathe in, breathe out…
Our aim during these sessions is to concentrate on the breath as it flows in and out of the body. Devoid of physical distractions (phone, laptop, Rubik's Cube, etc.), you'll often find your mind is bombarded with thoughts. But we've been taught that these are merely passing through. In other words, if you have a negative thought, it doesn't have to define your entire day.
'In a short space of time, you can go through so many different moods,' says Louise. 'If you pay attention to what's happening, you realise they're coming in and out all the time. If it comes in, it can quickly go away.'
There are many benefits linked with practicing mindfulness at work, including reduced stress and anxiety, plus improved productivity and memory.
Breathing seems simple enough, until you start wondering whether you left the oven on at home. Our mindfulness teacher Emily told us it's perfectly natural for the mind to wander, which was news to me. In my head, meditation was supposed to be a game of mental Whack-a-Mole, which you win by vanquishing every thought that pops up...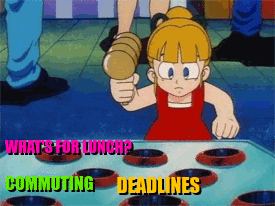 The in-office impact
Taking place in our Happiness Lab, the sessions have become a safe space for Perkboxers to discuss their emotional wellbeing.
For Rosa, our Partnerships Marketing Manager, this frankness has been a highlight. 'A lot of people in these sessions – I never would have thought they had anxiety,' she told me. 'You wouldn't just stand in the pub and talk about mindfulness necessarily. Maybe it never would have come up if these sessions hadn't taken place.'
If nothing else, the Perkbox culture is very open-minded, so it's no surprise we've been quick to embrace mindfulness.
We're proud of the environment we've cultivated here at Perkbox, and Louise has hopes it will encourage more and more of us to share our experiences: 'If there are people who have never tried it before, having a supportive culture really helps people to experiment, and try things which are bit weird.'