Perkbox jukebox: How Sales keep things on a high note
Sales, by nature, is a competitive world. But one of the first things you'll notice at Perkbox is just how much fun our sellers are having.
Every time a newbie lands their first deal, or a target gets hit, it's always met with applause, handshakes – and if you're lucky, a song queued up for the occasion.
The wind in their sales
In an open-plan office, it's hard not to start vibing to whatever music they're playing. It's usually fun and upbeat – which Sales Manager Tim tells me is very much the point. 'The idea is to boost energy,' he says, 'and make people feel like they're working towards something.' (Africa by Toto is a personal favourite of his.)
And it works. Laura started as a Business Development Manager less than a month ago, but she's already finding the tunes keep her spirits high. 'Sometimes you'll get calls that don't go through,' she admits, 'but you don't get too down if there's something positive in the background.'
The inspiring atmosphere in Sales says a lot about our company culture as a whole. Perkboxers are encouraged to celebrate each other's hard work, and our sellers are no different. As Jamie, who has recently passed probation, says: 'When we clap for someone and shake their hand, it's about our collective effort to reach an end goal.'
Perkbox jukebox
There's always a show-stopping number around the corner in Sales, and many of them signal an event of some sort. Here's a selection of our favourite musical cues...
#1: Like A Virgin by Madonna
What's happened? Somebody's landed their first deal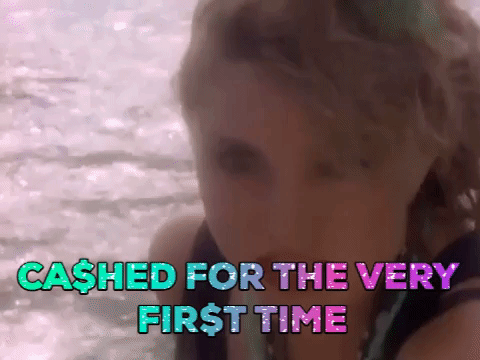 Yup, her Madgesty is summoned whenever someone closes their first deal.
After leaving the Finance team to join Sales, Laura bagged hers on her first day on the phones. Oh, and it was her birthday to boot! 'That was literally the best feeling,' she says.
#2: Spinning Around by Kylie Minogue
What's happened? Somebody's hit their target
As if smashing your target isn't exhilarating enough, top sellers also earn the chance to spin the Wheel of Fortune.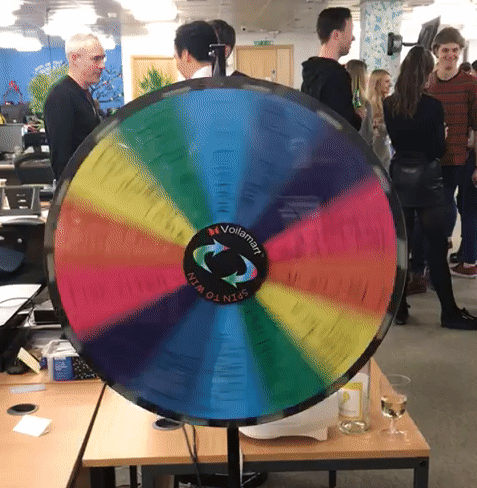 Among the prizes are vouchers for a free lunch or a half-hour lie-in, but watch out for the booby trap that is Cinnamon Challenge. Unless you think you'd enjoy swallowing a heaped teaspoon of cinnamon powder...
#3: Celebration by Kool and the Gang
What's happened? Somebody's passed probation
For Rotimi, hearing this track was a milestone moment: 'Your team also celebrating your success makes you feel very special.'
#4: Jacqui Siu – Fluorescent Lovers
What's happened? Jacqui from AM has come up on shuffle
Did you know Account Manager Jacqui moonlights as a purveyor of smooth, dreamy electronica? Now you do.
Every now and then, one of her songs will pop up on the office speakers, leading to a singalong from the Sales team. 'It only feels awkward when they play more than one of my songs,' she admits. 'My songs are quite chill, I don't want it to bring the mood down!'
Based on everything I've seen of our Sales team's culture, it would be easier to topple a rhino.