The art of getting to work on time
Walking into the office late can be super awkward. Should you act unapologetic so as not to draw attention to yourself – or do you pour in, gushing excuses and begging your manager for forgiveness?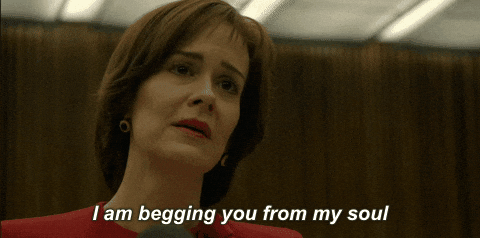 'I forgot the clocks went back – it was an honest mistake!'
For some workers, it's a bigger problem. In a 2017 survey, 29% of millenials admitted that they late to work at least once a month.
The Perkbox approach
A company like ours thrives on imagination. Imposing rigid rules in the office can create a stifling, uncomfortable atmosphere, and curb an employee's capacity for creative problem-solving.
'We've got to be flexible,' says our Marketing Director Des. 'People are at their best when they're in an environment that is supportive. And if I was to stand at the door with a whistle and blow in everyone's ear every time somebody's late, we lose a lot of the creativity.'
TL;DR – with greatness, comes lateness.
That said, one fateful morning, our Customer Success Manager Nathan did find his questionable timekeeping catching up with him. His penance? Singing the Nelly Furtado classic 'I'm Like A Bird' to the entire Sheffield office.
(Nathan has put an embargo on the actual video, stating 'nobody needs to be exposed to that noise again'.)
If this sounds a smidge cruel, there are two things to bear in mind:
Nathan is the first to point out his habitual lateness, to the extent that he believes the phrase 'He'd be late to his own funeral' was coined with him in mind.
He actually agreed to the proposal – made by his then-manager Patrick – on a work night out, although his judgement was likely 'skewered' by the £1.50 vodka-cokes on offer. (Suddenly, London's outrageous drink prices seem less like a ripoff and more like an act of mercy.)
'I sang "I'm Like A Bird" in front of everyone,' Nathan recalls. 'It was early, I couldn't remember the tune or the words, and it was extremely embarrassing.'
As humbling as the experience was, Nathan didn't let it change him entirely. He's still 'occasionally late' in the mornings, and when he's delivering stellar work every day, where's the harm in that?
Struggling to get to work on time?
Here are some hacks...
1. Turn back time
Evergreen diva Cher famously wished she could turn back time, but it's easier than you think. Turning your clocks on your devices back by a few minutes quite literally gets you ahead of the game.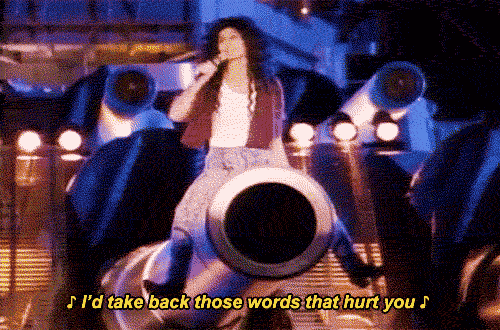 Training yourself to account for those extra minutes can help you become more punctual, particularly when getting ready in the morning.
Not sure how far back you should go? I've devised this graph to help you prioritise.
2. Sleep hygiene
Extra! Extra! Apparently, millennials suck at sleeping.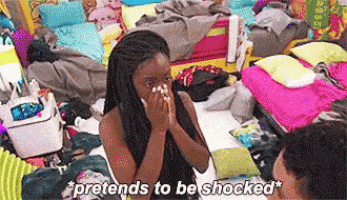 'I'm also stifling my ninth yawn of the day.'
Over 50% of people between 18–33 are tossing and turning at night thanks to overwhelming anxiety. As anyone with anxiety will tell you, upsetting thoughts have a whale of a time during the witching hour, especially when you've got a long day of work waiting on the other side.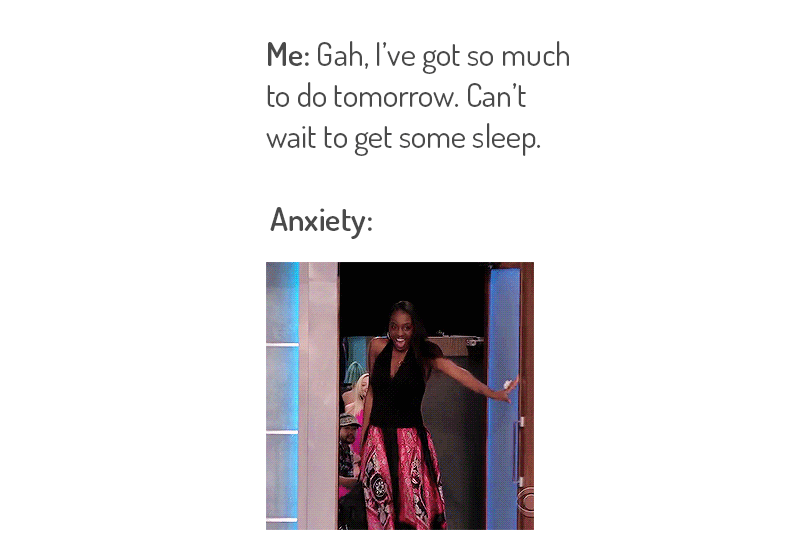 The good news is that there are resources out there for those struggling to get some shut-eye. Apps like Headspace offer daily meditations to help ease your thoughts at work, on the go, or at night.
'Sleep hygiene' is a catchy term for the ways you can prepare for a good night's sleep. You'll find tips on how to do so by clicking here. Spoiler alert: Netflix binges are a no-go, no matter how addictive that must-see series is...
3. An alarm that alarms you
Smartphone users have the option to name their alarms, a superpower I don't think enough people appreciate. If you're prone to hitting snooze without a moment's thought, why not get creative with alarm names that really grab your attention?
My advice is to go for the jugular. Through sleep-filled eyes, alarms tend to look like news alerts – so have a think about what excites you, what sends shivers down your spine, then multiply it by ten.
Here are some that have worked for me...
Guess which one sends shivers down my spine.