Business as usual: How to motivate your employees to do more
When daily work goes by without much change or excitement, things can tend to stagnate. it doesn't have to be this way! Let's look at a few of the market's innovators to find some ways to keep up momentum in the workforce.
Unsurprisingly, when office workers are doing the same thing day after day, it can get a little tedious. Crunching numbers into a screen for hours on end can turn anyone into a zombie. This disengagement is costing companies big bucks.
So how can we prevent 'zombie mode' from stopping your company growth?
Why does 'business as usual' bring down employee motivation?
'Business as usual' is the necessary bread-and-butter operations of working life. Reading reports, answering emails, and talking to accountants are part of the daily running of a company. It's maintaining the usual routine without any developments or innovation.
However, office workers often lose interest in these tasks alone, especially if they are stuck in a sterile office environment. After a few weeks of 'business as usual' a previously productive office can sink into attrition, leading to growth loss in the company. To put it bluntly: it can get boring.
Motivation loss isn't much of a surprise when you think about the monotony of our daily routines. A recent poll from ACUVUE discovered that the average office worker spends 1,700 hours per year in front of a screen. In just a few decades, screen time has become an overwhelming part of our lives.
Even worse, this seems to be impacting our health pretty badly. 37% of ACUVUE's 2,000 respondents reported headaches from excessive screen time. No wonder some workers are zonked out by 5 o'clock.
All this sounds pretty dull, right? That feeling will be many times worse for your employees at 7 o'clock on a Monday morning when they're looking for the motivation to leave their cosy bed. The real challenge is making your office more attractive than a warm, cosy bed on a grey day. Can it be done? Hard to believe, but yes, it can!
Which companies are looking beyond 'business as usual'?
Many companies recruiting a millennial workforce have found ways to adapt their workspace to offer a new, exciting work environment. The godfather of the millennial office, Google, is well known for policy innovation.
Earlier in 2018, Comparably named Google as the tech company with the best corporate culture. This title comes as no surprise to anyone who has heard stories of their in-office slides, massages, and crazy-golf courses. While these features can seem a little gimmicky, Google's attitude towards their staff runs much deeper.
Google maintains a high level of productivity by prioritising employee wellbeing. Where other companies have 'Human Resources', Google has People Operations, led by the innovator Laszlo Bock. As the name suggests, Bock likes to keep company policy personal. Google provides perks and helps teams bond with the individuals in mind.
Google maintains a high level of productivity by prioritising employee wellbeing. Where other companies have 'Human Resources', Google has People Operations, led by the innovator Laszlo Bock.
Office stuffiness – a big killer of creativity – is avoided by swapping conference rooms with diner booths. Gyms, video games, and group trips away help relaxation and team bonding. Managers are encouraged to operate an open-door policy, to keep lateral lines of communication open.
Another example of company innovation is with the smoothie distributors Innocent. It's unsurprising that a company known for putting woolly hats on smoothies takes a caring approach to their workers' lives. Innocent came third in The Sunday Times 100 Best Companies to Work For, 2018.
Innocent is a relatively young company, founded in 1999. From the start, they embraced a modern, informal office policy. Office workers in the London HQ spend their time in a large, airy hall with artificial grass lawns and table football. Breakfast and snacks are provided – of course, with all-you-can-drink smoothies. Innocent make an effort to create a fun office environment.
The improved work ethic pays off: Innocent is the market leader for smoothie drinks, with an 80% share of the UK market. Even the woolly hat scheme strengthens Innocent's reputation. Knitted by members of the community, a proportion of sales (25p per smoothie) goes to Age UK, keeping elderly people warm during the winter.
These developments in company policy benefit companies in recruitment and retention. Prospective workers are drawn to businesses like Google for their famously friendly work environments, and current staff are committed to working hard for an employer who appreciates them.
Five ways you can motivate office workers above and beyond business as usual
1. Make employee health a priority
Keep in mind both the physical and mental health of your office workers, as people can only work at their best if both of these are in a good condition.
An active office will be more alert and productive. Sitting down for long periods is quite a sedentary lifestyle that can make individuals overweight and unwell. Help to keep your office active by encouraging walk or cycle to work schemes.
During the day, investing in activities like a ping-pong table gives employees the chance to take a break from screen time. Encourage workers to take breaks from their screen throughout the day by providing other 'breaktime' activities besides mobile phones. We are big advocates for ping-pong at Perkbox!
It's a great idea to provide snacks during the day, but remember that the sugar in biscuits and sweets causes an insulin spike, then that dreaded 2pm slump. Keep some nuts and fresh fruit handy to stop the slump in its tracks.
When it comes to mental health, it is best to be understanding and accommodating. Many people are afraid to bring up mental health issues in the workplace for fear of discrimination. A recent study found that 43% of UK workers didn't realise they were entitled to take sick leave for mental health.
Unfortunately, the subject of mental health can still be taboo in many parts of life. As an employer, you can combat this by clarifying that workers are allowed to take mental health days, and encouraged to only work when they feel able. Make sure mental health awareness is part of your staff training. A friendly company culture will stop these people from getting swept under the rug.
2. Employee rewards system
Celebrate your awesome workers by giving them recognition when they go beyond 'business as usual'. Reward schemes let workers know you appreciate their day-to-day work. A little competition between workers can incentivise them to come top in the office. Alternatively, you can reward staff for achieving individual goals.
Creating a culture of recognition not only justifies your hard workers; it also inspires others to work hard for the company.
At Perkbox, we make this easy for employers. Our subscription service offers employees hundreds of perks to choose from, rewarding them for just being them. These include 2-for-1 cinema tickets, discounted gym memberships, and phone insurance.
With Perkbox Recognition, employers can incentivise hard work by rewarding office workers with a unique prize, from a bottle of bubbly to a skydive. Creating a culture of recognition not only justifies your hard workers; it also inspires others to work hard for the company. Just be sure to check your star employer doesn't suffer from vertigo before you book that skydive.
3. Keep sight of the big picture
Giving rewards for smaller goals will help your employees feel in control of their workload and help break up the daily grind. However, it's also important to keep in mind what you're all working towards as a team.
Make sure the company ethos is clear and engaging. Everyone likes to feel like the work they're doing is meaningful, and it can help employees feel like part of an important team. Help employees remember the reason they get up in the morning, and they're much less likely to snooze that alarm.
Efforts to enhance community sustainability can make a big difference to company reputation. For this reason, industry giants Coca-Cola have donated over $820 million since 1984 through the Coca-Cola Foundation. Making sure employees are aware of their company's sustainable practices will give them a moral motivation to do well and help the company expand.
Think about Innocent's woolly hat policy. By partnering with Age UK, the company has built the reputation of an organisation that benefits the community. Office workers are more likely to feel proud of working for a company that's known for giving back. Is there a similar policy in your office?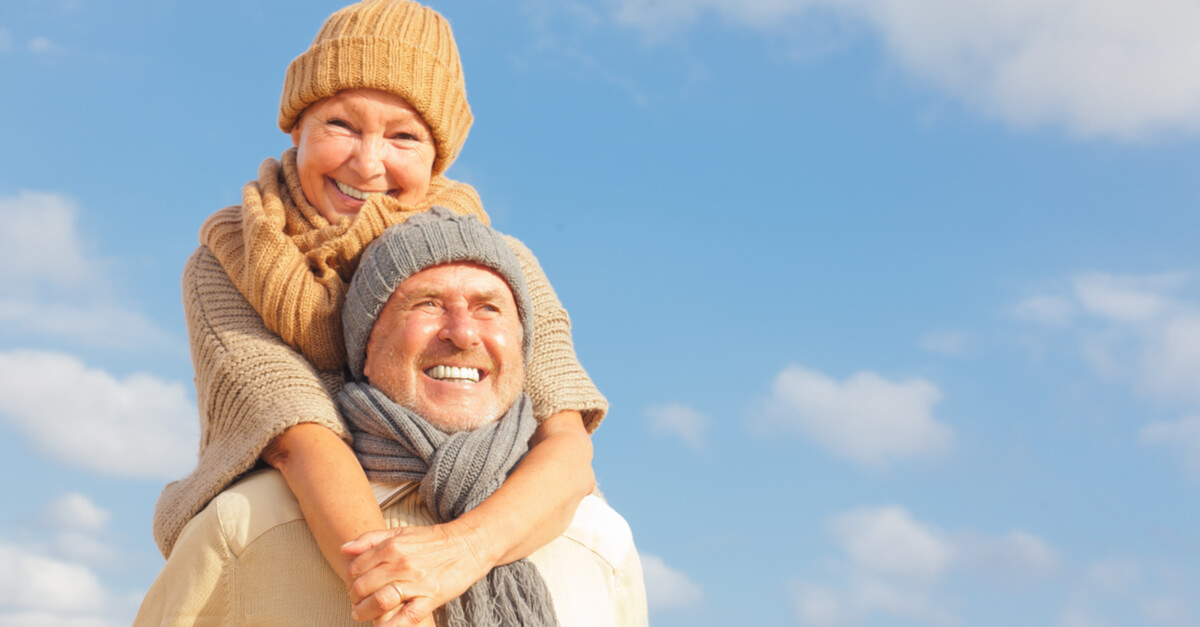 4. Communication is key
Nobody wants to feel shut out of the clubhouse. This can be avoided by making communication between employees a priority. Be respectful and supportive. As a manager, consider an open-door policy. Employees are more likely to feel like you are available to offer guidance or listen to their ideas.
Getting to know your colleagues on a more personal level will help keep workers engaged – and could make you some new friends.
Even better, working in an open plan office can encourage office workers from all levels of the company to mingle, helping ideas to flow. A space dedicated to recreation – something as simple as a coffee machine, sofa, and a football table – provides essential downtime to keep staff happy for longer.
Getting to know your colleagues on a more personal level will help keep workers engaged – and could make you some new friends. Remember, there's a reason they were hired. They're probably pretty cool!
A key part of Google and Innocent's success is keeping it casual. 'We're going down the pub' might not seem like the most professional invite, but getting the staff together for work drinks helps to keep your office environment friendly.
5. Be agile!
Studies have shown that productivity increases when employees are working a four-day week. Recently, the company Perpetual Guardian in New Zealand trialled a four-day working week with their 240 staff, under the supervision of an academic team.
After two months, 78% of employees reported feeling they had a good work-life balance, compared with 54% previously. Overall life satisfaction jumped 5%, and many workers reported feeling less stressed.
If you don't want to implement a four-day week, a less radical alternative is to allow flexible working hours or start a work-from-home policy. This could be working from home or leaving the office early on Friday. It might be a good idea to discuss this change with some of your employees to decide what policies will work best for them.
Of course, some of these policies are intuitive. The most important thing to keep in mind is the specific needs of your own employees. Keep it bespoke – a personal approach to employee motivation will help your office workers feel valued.
If Google, Innocent (and Perkbox!) are anything to go by, this policy pays off. A healthy and happy workforce is far more likely to go the extra mile for their company. Next stop: unprecedented company growth.
Looking to make your workplace exceptional? Why not download our brochure and find out everything there is to know about being an employer of choice: