From long-standing industry pioneers to disruptive forces using their powers to better society, we narrowed down the top 15 most influential women in HR today
There's a framework that can tell you how good your job is. It works on a straightforward, two-dimensional x and y chart.
The x axis is the job's value to society; the y axis is the ease with which you could explain it to a three-year-old. The pocket of roles that enhance society while remaining comprehensible to a toddler tend to be the best.
Doctors are invaluable to society and every three-year-old is down with the overalls-and-stethoscope look. Same goes for teachers, police officers and firefighters. Builders add value, but typically only to the lucky few with the wherewithal to foot the costs. In any case, all kids know bricks and yellow hard hats are fundamental to the process.
How about the modern office? Now, I have nothing against Integrated Digital B2B Marketing Coordinators – some of my dearest friends are Integrated Digital B2B Marketing Coordinators – but the title comes up against challenges on both axes.
The list includes long-standing industry pioneers, disruptive forces coming up the ranks, and those using their powers to better society
But HR is different. Sure it would be an unenviable task to explain the economic imperative of staff retention to a toddler, but it would also be tricky to teach the little'n even the most basic of surgical operations. How about HR's value to society? It's safe to say that shaping the experiences of the working population is a pretty worthy gig.
Since the term 'human resources' was first coined in the '80s, women have played instrumental roles in the space. As one of the few white collar professions to have achieved something along the lines of gender parity, we wanted to shine a light on those leading the charge.
After discussions with eminent gurus and leading practitioners, we narrowed down the 15 most influential women in HR. The list includes long-standing industry pioneers, disruptive forces coming up the ranks, and those using their powers to better society.
We can be sure that some truly exceptional talent has been overlooked, but such is the nature of a top-15 list. Nonetheless, and in no particular order, here are the 15 most influential women in HR as we see them.
Karin Volo, Chief Joy Bringer and Director, Evoloshen
Aside from being the proud owner of our favourite job title, Karin is the world-renowned co-author of international best-seller Engage!. She's also a regular blogger on Huffington Post, a faculty member at the Institute for Inspired Organizational Cultures, and an expert judge on employee engagement.
She recently laid out exactly how to track the real ROI on engagement
Cathy Brown, Operations Director, Employee Ownership Association; Director, Engage for Success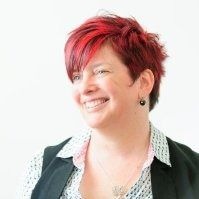 Cathy has been a linchpin in HR's transformation from a soft department to an indispensable organisational force. As Director at Engage For Success, she champions an evidence-based, practical approach to employee engagement initiatives. Before that she delivered strategic transformation programmes for a FTSE 100 company.
Here's Cathy on how to get serious about employee recognition
Charlotte Sweeney OBE, Founder and Director, Charlotte Sweeney Associates
Charlotte is a figurehead of equality and inclusivity. As well as founding Charlotte Sweeney Associates, she created the 'Power of Diversity' programme working with the Lord Mayor of London's office to push forward the agenda of diversity and sustainability. She fills non-exec chair roles in non-profit organisations and has a mantle piece to rival Michael Phelps's.
These days, we're rarely found not reading her blog
Julia Murrell, Director of People and Development, Firmdale Hotels
Julia spent the lion's share of her career working for some of the UK's best-loved hotel brands. She currently heads up the people and development department at Firmdale Hotels, the owners of the swanky Soho Hotel and Charlotte Street Hotel in London, among others. Julia was awarded HR Manager of the Year at the 2013 Hotel Cateys.
Karen Beaven, Founder of The HR Entrepreneurs Network
Karen is responsible for some of HR's most talked-about transformation projects. On a practical level, she's a top-tier HR influencer, driven by quality and a clear commercial focus. Her accolades include winning the 2015 HR Director of the year at the prestigious HR Excellence awards and also being listed in the HRO Today Global Superstar rankings.
Her HR blog is candid and journalistic, dig in
Lucy Adams, CEO and Author, Disruptive HR
Lucy is the antithesis of the office drone. Frustrated by the lack of innovation in the industry, she created Disruptive HR to help HR Directors and business leaders do things differently. She also holds a Director post at communications and engagement agency Firehouse, and is a regular keynote speaker on the topic of leading people through disruption.
Check out her blog for some #nobullshithr
Helen Bevan, Chief Transformation Officer – Horizons Group, NHS England
Dr. Helen Bevan has led large-scale change in the English NHS for more than 20 years, improving the lives of thousands of patients. Helen uses her unmatched expertise to guide and train leaders of health and care systems across the world and has been recognised as one of the 60 most influential people in the history of the NHS. That's one incredible CV.
Helen is a prolific tweeter seeking your ideas, get involved
Siobhan Sheridan, HR Director, Ministry of Defence
Siobhan is responsible for a workforce of 57,000 civil servants defending the realm alongside their military colleagues. Before joining the ministry, Siobhan held the post of People Director at NSPCC, spearheading real social change through the protection of young people. She's also a chartered fellow of the FCIPD and a member of the Guild of HR Professionals.
Catch her tweeting about anything from art to entrepreneurship
Valerie Hughes-D'Aeth, Chief HR Officer, BBC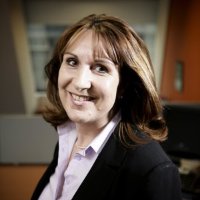 Valerie holds broadcasting's most influential people-centric role: HR Director at the BBC. She's currently undertaking a significant transformation programme, modernising HR support across the 20,000-employee organisation and improving efficiency. During her illustrious 30-year career, Valerie has taken regular conference speaking slots and bagged many HR awards.
Ann Pickering, CHRO & Chief of Staff, Telefónica UK
Ann is a true innovator. In four short years, she's earned O2 three top 20 seats in The Sunday Times Top 100 Employers in the UK as well as 8th place in the UK's Best Places to Work list. She is an advocate of social inclusion, having recently called upon businesses, the government, and educators to future-proof the UK for digitally skilled workers.
Read her latest musings on the Huff Post
Helen Sanderson, Founder and CEO, Wellbeing Teams
Helen founded Wellbeing Teams as a way to support people in health and social care. Beyond providing home support for older people, she's now expanding to support young people and families, people with learning disabilities, and work with GP practices. Her illustrious career has seen her advise the Department of Health, practice occupational therapy, secure a PhD, and become a fellow at Royal Society of Arts.
If that sounds up your street, follow Helen's blog
Debbie Carter, Editor-in-Chief, Training Journal
Debbie has been the linchpin of the UK's leading training and L&D industry publication for over a decade. In that time, along with keeping its readership abreast with the latest trends, research and opinion in the industry, Debbie has led the prestigious TJ Awards from strength to strength. If you're invested in training, Debbie is one to watch.
For all things training, check out the industry-renowned 'TJ'
Dawn Wilde, HR Director, Macmillan Cancer Support
Dawn and her 75-strong HR team are leading Macmillan through a behemoth transformation project, totally overhauling its recruitment process and changing its mindset towards employee recognition in a time of rapid growth. Her repertoire as an HR leader spans leadership development, succession planning, culture change, and beyond.
Dawn recently dazzled hundreds in this Mastering Talent Acquisition webinar
Meghan M. Biro, Founder and CEO, TalentCulture
Megan is a world-renowned talent and HR tech strategist, author and speaker. As founder of TalentCulture and the #WorkTrends Community, she's worked with every brand from Google and Microsoft to fledgling unicorns. A prolific writer, she's contributed to Forbes, Huffington Post and Entrepreneur to name a few. In a list of A-listers, Megan is near the top.
Watch, read and generally consume her blog here
Tara Mansfield, Head of People, Monzo Bank
In less than two years, Tara has recruited, onboarded and championed hundreds of employees to the next-generation bank that's experienced exponential, hockey-stick growth. As well as forwarding the people agenda in the tech space, Tara is a keynote and motivational speaker. In the fields of HR and tech, she's well and truly one to watch.
Listen to her explain why there's more to wellness than avocados and beanbags