This week is 'National Apprenticeship Week.' We've taken the opportunity to look at how the recently instated Apprenticeship Levy could impact businesses.
What is the new Apprenticeship Levy?
The new Apprenticeship Levy is expected to be enforced as of April 6th 2017. But what does this mean? Put in place by the government, it will require employers with a payroll over £3m a year to contribute 0.5% towards apprenticeship costs. This applies to approximately 2% of businesses in the UK and has been introduced to increase the number of apprenticeships in England to 3 million by 2020.
This scheme has come at an opportune time, as a new study commissioned by Association of Accounting Technicians (AAT) has found that half (50%) of school students aged 16-18 say they will consider an apprenticeship as their route into employment. AAT found that the primary reasons for young people considering an apprenticeship over university were:
They can start earning money straight away – 37%
They will get valuable work experience – 35%
They want to learn valuable work skills as soon as possible – 30%
AAT revealed that two thirds of 16-30 year olds (64%) – that's 8 million young Britons - think an apprenticeship could fast track their careers over university.  Looking at the views of degree holders, in hindsight, over half (54%), would now consider an alternative route into employment rather than a university degree, while nearly half (45%) will still consider doing an apprenticeship in the future.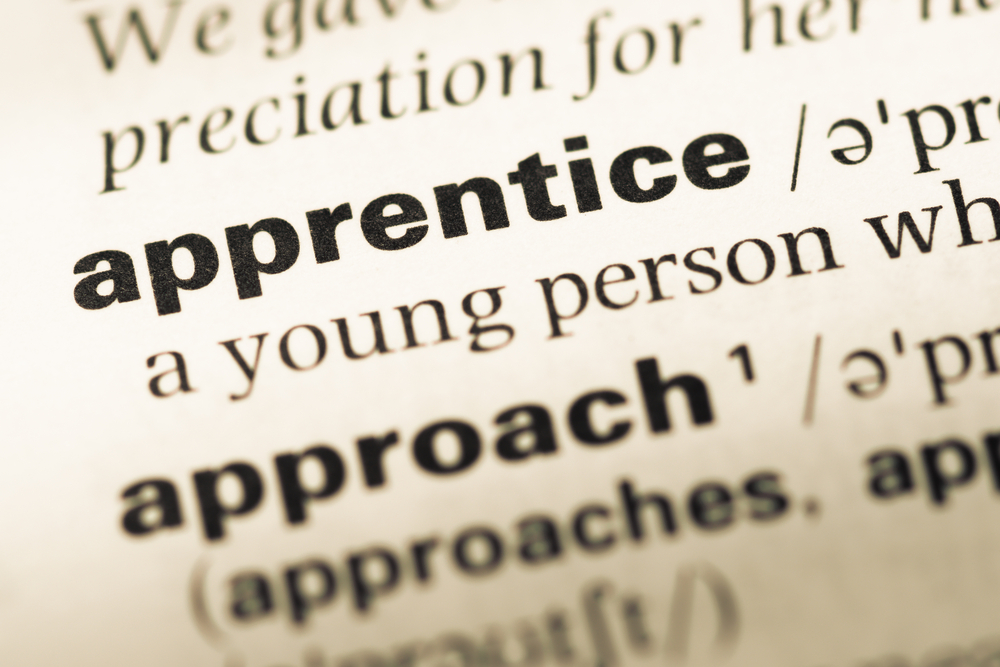 How does this affect businesses?
Despite more young people considering apprenticeships, a survey by XpertHR found that SMEs may not be prepared for the new levy. Approximately two-fifths (39.2%) of employers see the levy as an opportunity to increase their recruitment of young apprentices or take them on for the first time. Yet, for many employers, the levy is not unexpected to bring major change as 37.9% still state that it won't impact their recruitment of young workers.
All businesses that are required to pay the levy will have access to their contribution to pay for apprenticeships in their business. Additionally, they will also receive an extra 10% from the government and those that do not pay the levy will still be able to access government funding to help them fund their apprenticeships.
Half of school students aged 16-18 say they will consider an apprenticeship as their route into employment
Sheila Attwood, Pay and Benefits Editor at XpertHR comments: "The new apprenticeship levy is only two months away, however, it appears some smaller businesses that will have to pay the levy because their wage bill exceeds £3 million a year, haven't properly thought through the implications. It's possible that some SMEs could find they will need to increase their recruitment of apprentices in future to recover these costs, once the full impact of the apprenticeship levy becomes apparent.
"Apprenticeships are a valuable part of the UK economy, and many employers are successfully using them as a way of boosting the skills of their employees. Businesses should also think more broadly about apprenticeships and not just see them as a way to recruit new starters. Other training that they have perhaps put off due to cost, could be undertaken as an apprenticeship, as long as it meets the new criteria set out by government."