Keeping your remote workers together as a team can be difficult.
When you're not together in person, the all-important elements of good communication, support, joint goals and, of course, fun, which make a strong team can get lost. You need to make sure you keep them alive remotely.
Managers of remote teams need to be constantly leading new ways to engage and connect remote employees. This includes building and maintaining strong relationships within the team, no matter where they are.
But fear not. Whether you're a newly remote team or have been doing it for years and just need a refresh, there are plenty of team building activities that you can do remotely.
What is remote team building?

In the office, you're surrounded by your team. You spend 8 hours a day together, most days of the week – so becoming a strong unit comes naturally. You know each other's personality quirks and what everyone likes to do outside of work because you've had countless chats while waiting for the kettle to boil and numerous visits to the pub on a Friday night.
These close relationships mean that when a member of the team needs a hand with a task, they don't even have to think about it. They know who to go to and can effortlessly collaborate to produce more exciting results.
But what happens when your team is remote?
When the team is remote, team building, forming relationships and maintaining these bonds is a process that needs constant work. The physical distance between workers can soon lead to feeling separated entirely, which can leave remote employees feeling unsupported and disconnected from those they work with.
Ultimately, this can reduce employee wellbeing and even increase staff turnover rates.
In basics, remote team building is the effort of building connections between remote employees to mimic physical teams. For the sake of morale, productivity, engagement and overall results.
So here are some fun remote team building activities to get your people together.
10 remote team building activities to try

1. Create a virtual office/ break room
One of the biggest elements that separate remote teams from in-house teams, are the simple chats that happen on the office floor. These happen so naturally in the office, you might think nothing of them at all – but they're actually huge team-building blocks.
Thankfully, you can recreate this remotely, and there are a few options to facilitate this kind of team building.
Firstly, you can set up a virtual office. This is where your teams log on in the morning and work like normal over video. This means that casual conversation can flow while your teams are working and employees can feel motivated by seeing each other hard at work.
If you don't feel that this option is right for your team – it might be too large for example – you could try a virtual break room. This would be somewhere that your team members can log in and join over their lunch or tea break, letting them catch up as they would in the office.
To make these efforts work, the team manager will need to be sure to encourage the use of these, so the virtual spaces really feel like a community and become a part of the normal remote working day.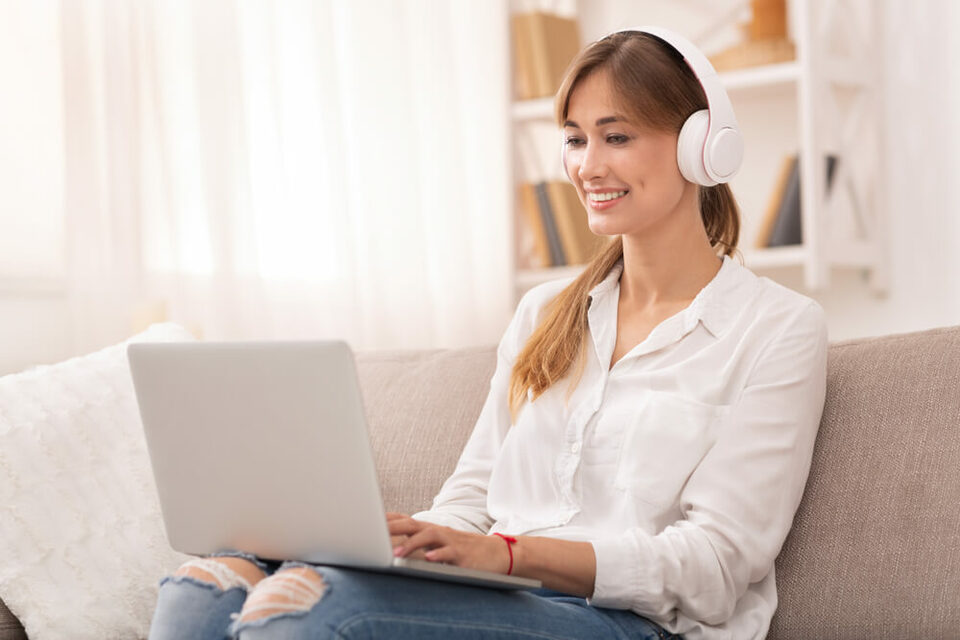 2. Start doing tours of remote working locations
A great way to get to know someone better is by taking a quick look inside their home.
Before weekly meetings, ask team members to take turns to do a short tour of their house or remote working space over video. By pointing out some of their favourite items in their home – whether it's an impressive Disney DVD collection or a well-loved guitar, it helps to paint a picture of who that person is.
These tours help members of the team to get to know each other better and allows them to bond over any mutual interests. It also gives a bit of light-hearted relief to the working day, bonding the team together further.
3. Hold virtual company events
Companies really feel like a team when everyone comes together for company-wide events and meetings. So make sure you don't miss these out from your remote schedule!
With virtual company events, you should run them in the same way as you would a physical event. Have an agenda, a host, different speakers and the opportunity to ask questions. The only difference is everyone joins in over video.
This really helps to bring the whole team together and feel proud and excited about the company they work for.
4. Start a 'good news' conversation
It can get lonely working remotely and sometimes you need a little bit of non-work related good news to brighten up your day.
By creating a 'good news' conversation channel, you give your team members an outlet to share things that have happened to them that made them happy. For example, a coworker could share that they've been able to get their toddler to eat vegetables after a long period of resistance or someone has just played a great song and it boosted their mood.
Whatever it is, sharing good news can be a great conversation starter and lets teams feel closer as they celebrate each other's small successes.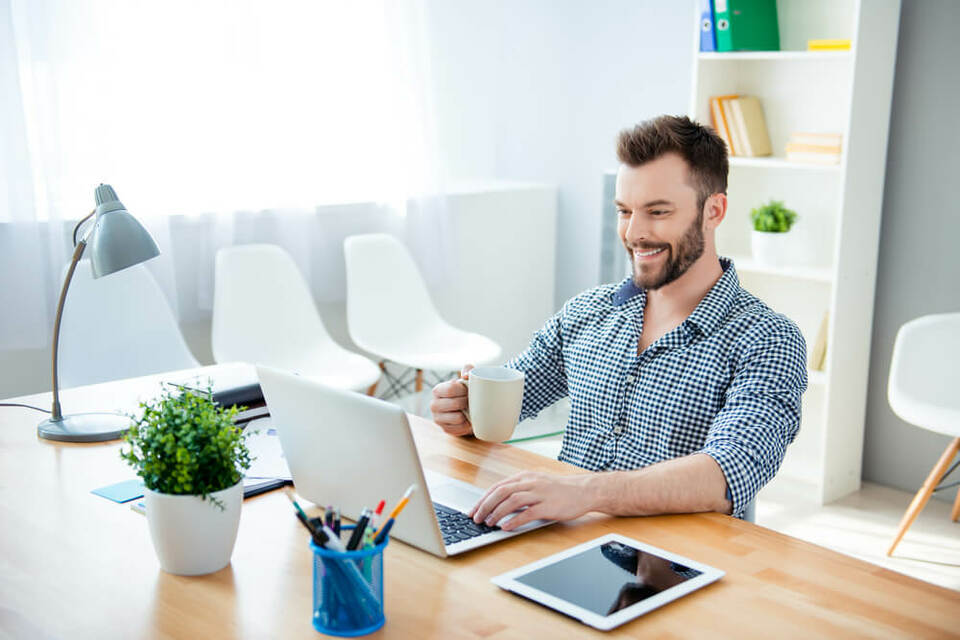 5. Encourage recognition
One of the key benefits of being part of a team is having the support of your team members to keep you going, combined with their celebration of your achievements. But you have to nurture this when your team is remote as you're not there to say thank you in person.
Having a reward and recognition platform can be a great way to ensure that recognition becomes a part of everyday life. Our Recognition platform allows everyone to get involved in the celebration of good work – as appreciation from your peers can be just as meaningful as praise from your boss.
When employees celebrate and appreciate each other's hard work, it brings the team together, no matter where they're based.
6. Set friendly challenges
A little competition never hurt anyone (or any team) – in fact, it brings them closer together.
Set up challenges for your teams to give them a group goal to work towards.
A great option for this is a fitness challenge. Not only does this bring some fun rivalry, but it also boosts wellbeing – a win-win situation!
Set a goal that can be easily tracked through your team's phones. For example, a challenge of who can walk the most steps in a month, or if you are a slightly more active team, it could be a goal for distance run or jogged in the month. Some of the athletic members of the Perkbox team have introduced a remote running club, through the app Strava, to see who can run the most miles over a certain period!
This gives something for colleagues to chat about and the friendly competition will bring them closer together.
If that doesn't seem like your teams' thing, you can set polls on Perkbox Recognition and the whole team can vote for a winner. You can set a poll for anything you choose and they're a great way to give everyone something to work towards while building team morale at the same time.
7. Introduce 'show and learn' sessions
Every single member of your team will have a unique skill or talent that the rest of the team would benefit from learning more about.
Create time for employees to take turns to teach their teams something new, in an informal way. Not only does this help to share skills and knowledge around the team, it also allows the team to take an interest in the skills of one another and appreciate their knowledge!
This really helps remote team members to get to know the specialities of others, which also allows for better collaboration and stronger results from projects in the future.
8. Send 'daily snapshots'
A really simple way to make teams stronger is with the 'daily snapshot' idea. Every day encourage colleagues to post a picture of something, whether it's what they had for lunch, or the new jumper they are wearing and loving.
Teams can then comment on the pictures and it really gets a conversation going. It's a simple way to have a non-work related chat every day and bonds team members through a regular insight into their lives. Side note - not everyone in the team has to send a picture every day but make sure at least one is posted to keep this a regular talking point.
You might even end up being excited about what you're going to post as it becomes part of your routine!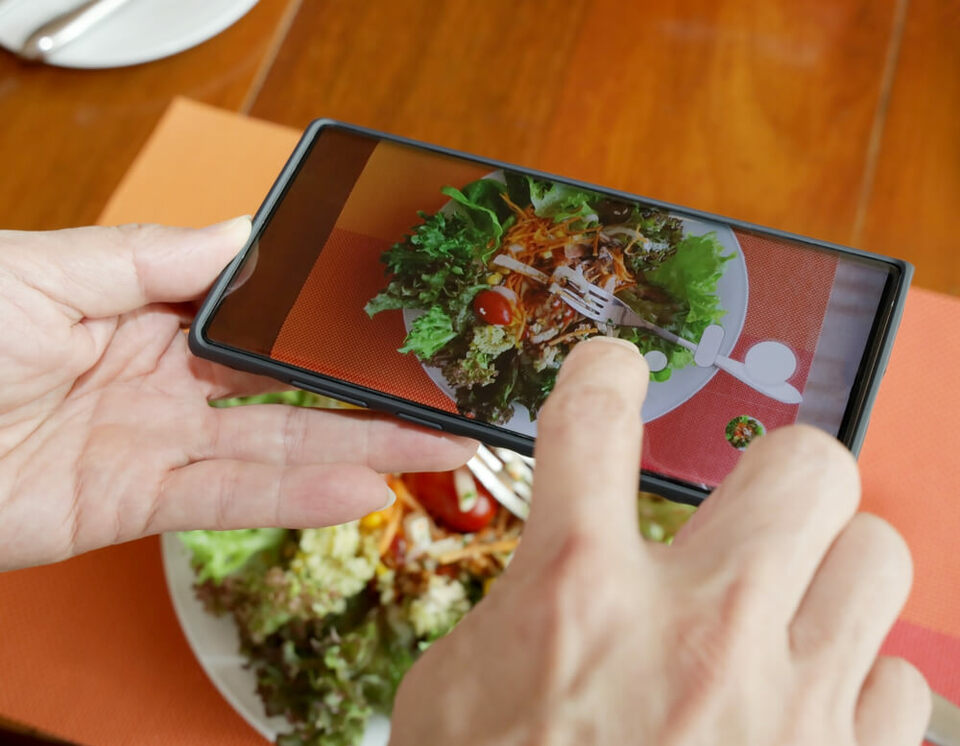 9. Use Donut for Slack
Sometimes it can be easy to fall into the routine of chatting to the people that you regularly work with and rarely branching out to anyone outside of your close colleagues.
Donut is a great application for Slack, which pairs you up with a random member of your team every 1-4 weeks (you can change the frequency). You can then meet for a virtual coffee and get to know each other a little better! It's a great way to get to know people that you don't work directly with on a regular basis, and it really helps to build relationships among the whole team.
If you don't have Slack, another option is for managers to put team names into a hat and pull out pairs to have a virtual coffee or meetup that week.
10. Bring the Friday feeling to the whole team
After a long working week, by the time it gets to Friday, most of your team members will just want to kick back with a cold beverage. So why not drink them together! Host this last thing on a Friday so it's still technically in work (albeit at the very end) and ensures that all members of the team are around to socialise.
In the Perkbox marketing team, we use this time to look through the recognitions that the team has given to each other in the past week. This helps to end the week on a high and gives everyone a chance to connect before the weekend comes.
Why is this important for remote teams?

When an employee has a strong team around them, a support system is created. Remote working can be isolating and lonely at times, so the support from a strong team can help to boost morale and happiness in times of difficulty. And when employees really know their teammates and their strengths, they can collaborate for amazing results.
How do you ensure remote team building is a success?

While managers should be making suggestions, be sure to listen to your team too. Find out which team-building activity your team enjoys best or if they have any further suggestions.
Always read the (virtual) room. If it seems like people aren't interested, try to switch things up. You need to find what's best for you and your people.
Start building a culture of reward and recognition
Make your employees feel valued
Reduce staff turnover
Inspire outstanding work