Remote working can be difficult when you're used to being surrounded by your teammates every day and have the buzz of the office to keep you going. Long days spent at home can lead to feelings of isolation and disconnect, which often lead to a sharp drop in staff morale.
Morale is the driver for productivity and engagement. When morale is high, the company will be reaching its full potential. But when your staff are working remotely, this is something you have to nurture. You'll have to find new ways to work together and communicate, ensuring your teams can still feel your company culture alive in their own homes.
9 ways to maintain staff morale in a remote work environment

1. Stay connected
When working remotely, employees need to know that their manager and senior leaders are still there for them should they have issues and need someone to help them through.
The key to staying connected while working remotely is to spend time with your staff. Although this may be virtually, it's about dedicating time just to them. If you already hold one-to-ones, you may benefit from making these more regular while working remotely.
As an extra note – and you may have heard this before – but video is always better than voice calls to stay connected when remote working. By seeing your body language and facial expressions during manager-employee one-to-ones or team meetings, remote workers feel reassured and more comfortable and connected.
Be sure to spend some of that time not talking about targets or upcoming deadlines too. Showing an interest outside of work helps to build and maintain relationships with staff – it also shows that you care about them as humans, which in turn has a great effect on morale.
Of course, as a manager in a remote world you may be facing your own time-consuming challenges, but if you can make just a short amount of time for your employees on a regular basis, you'll help to keep morale high.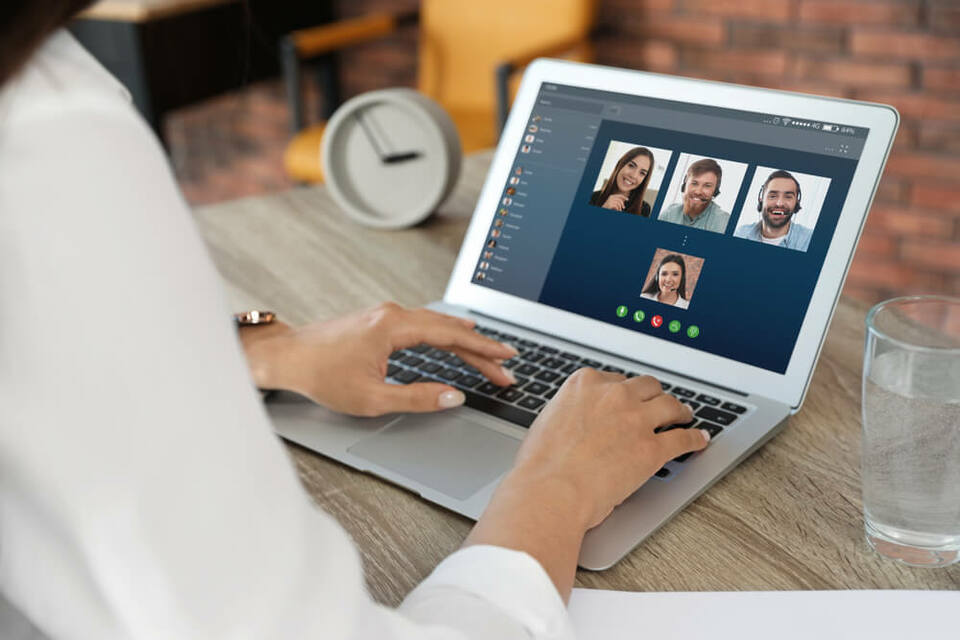 2. Keep the company's vision and message clear at all times
When you aren't in the office, it can be easy to feel slightly detached from the company.
To keep morale high, you have to keep reminding employees of how their work feeds into the bigger picture.
And when it comes to company messaging, it's massively important to make sure employees know what's happening despite not being in the office.
It might be tempting to shield them from bad news, but it will keep everyone much happier if they feel a sense of transparency. Plus, the more good news you share, the more you'll raise your staff's morale.
3. Recognition is key
When someone notices and appreciates your hard work, it's a great boost for morale. This can have an even bigger impact when you're working remotely, as when you're not there to receive a simple thanks in person, it can feel like your efforts have gone unnoticed.
Never miss an opportunity to recognise your staff when they've done a good job. By also letting your staff know how their work fits into the bigger picture of the business, you let your people know just how valuable their work really is.
Our Recognition platform allows everyone in the business to recognise each other's efforts and makes it a part of your team's working routine. The platform also allows you to set polls aligned with company values so you can encourage colleagues to vote for each other and start a bit of friendly competition. We've been doing this with 'best work from home set up' competitions on video calls!
Recognition and appreciation will always help to keep morale high, no matter where you're working from, but with remote teams, it can give a much-needed boost.
4. Make sure it's not 'all work and no play'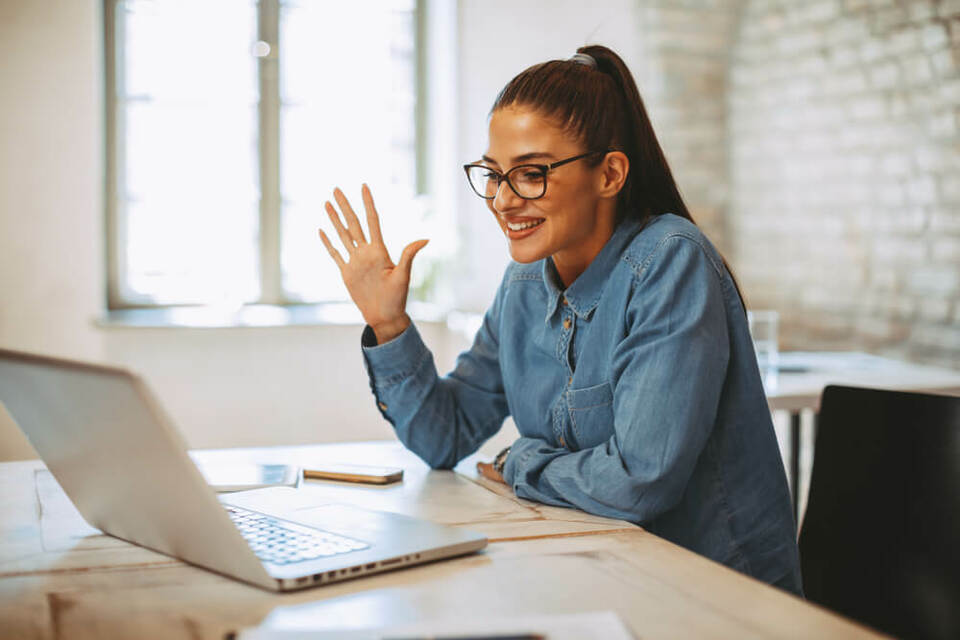 In an office environment, you might have a break room, communal dining area or even a ping pong table where people can mingle and destress to keep morale high. But when working remotely, it can be easy to miss the element of 'fun' at work. The saying 'all work and no play' comes to mind here – and it can have a drastic impact on wellbeing and morale.
Social activities should still be encouraged among remote teams. Most of what you do in the office can be done virtually – except maybe ping pong! This means employees can be encouraged to meet up virtually to game online during lunch breaks, or you could introduce a video call slot to allow employees to chat about their day over a cup of tea.
5. Keep learning and development as a priority
When working remotely, it can be easy for employees to feel more stagnant in their career and feel that they're lacking opportunities.
To keep morale high, create opportunities for your employees to be constantly learning and developing. E-learning is a great way to allow employees to dip in and out of training sessions whenever it works for them, and it can also fit around their personal remote working schedule.
Morale is boosted not only through learning new skills, but also by knowing that their employer values and invests in them. Magpie and Blinkist are great options for not just work related L&D, but personal development too - they're both available through our Perks product.
6. Show how much you care
We all know how an office birthday goes. You sit red-faced while your colleagues are strolling towards you, cake in hand, badly singing happy birthday. And as much as you might blush at the time, deep down you know a birthday wouldn't feel the same without it.
Small celebrations like these are also vital for morale.
Show your employees that you still care while working remotely. You can host virtual birthday celebrations, or just make sure that any occasion is thoroughly celebrated through your internal communication channels. This way you can ensure that all employees, no matter where they're based, feel cared for by their team.
7. Ask for feedback
When your workers aren't in the office, it doesn't mean that they don't have anything to say about how the business is being run.
Open communication ensures your employees' voices are heard and that any issues aren't allowed to continue on until they become much bigger problems.
When you ask for your employees' feedback, you allow employees to bring about positive change. We recommend using pulse surveys; short, frequent questions that give you the information you need to identify problems earlier and make smarter decisions about your company culture.
Asking for feedback helps employees know that their thoughts are valued and when any issues are dealt with on the back of feedback, it helps to maintain morale as the business shows that it cares.
8. Encourage real breaks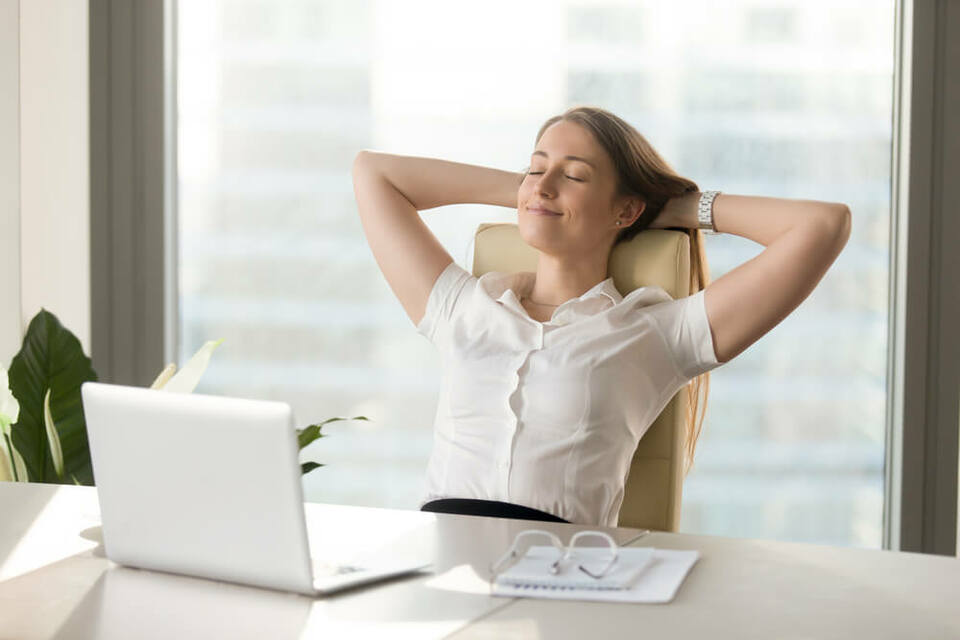 When your employees are not in the office, you can't see if they are sitting at their desk – so it can be hard to tell if they are having their lunch away from their computer or a well-deserved break.
Taking regular breaks throughout the day is important to keep productivity and morale high and disturbing your remote staff during this time can have a negative effect.
Encourage employees to take time for themselves throughout the day and introduce a system that lets teammates know when this is happening. When someone is taking a break, they could mark it in their calendar, change their status on their instant messenger or send a message to their team to let them know they'll be unavailable.
When your people are well rested and recharged after an uninterrupted break, you'll notice the difference in productivity and motivation.
9. Set up virtual support groups
In the office, you might share any problems you're experiencing with a teammate over the kettle, whereas remote working can sometimes feel lonely in times of difficulty.
Everyone in the team will go through times where they need support or a shoulder to lean on. You can set up virtual support groups on instant messengers or video calls so the group can "meet". This allows them to seek answer questions and offer solutions, but also build closer relationships with each other in general.
As a result, your people will feel supported, happier and more engaged.