Helping businesses care, connect and celebrate
Find out how Perkbox can help you:
CARE – Help your employees feel positive, healthy and happy by supporting their mental, physical and financial wellbeing.
CONNECT – Foster a sense of togetherness and promote stronger relationships between employees through a culture of recognition, no matter where they are.
CELEBRATE – Recognise great work, celebrate employee milestones and re-engage your workforce, whether they are at home or in the office.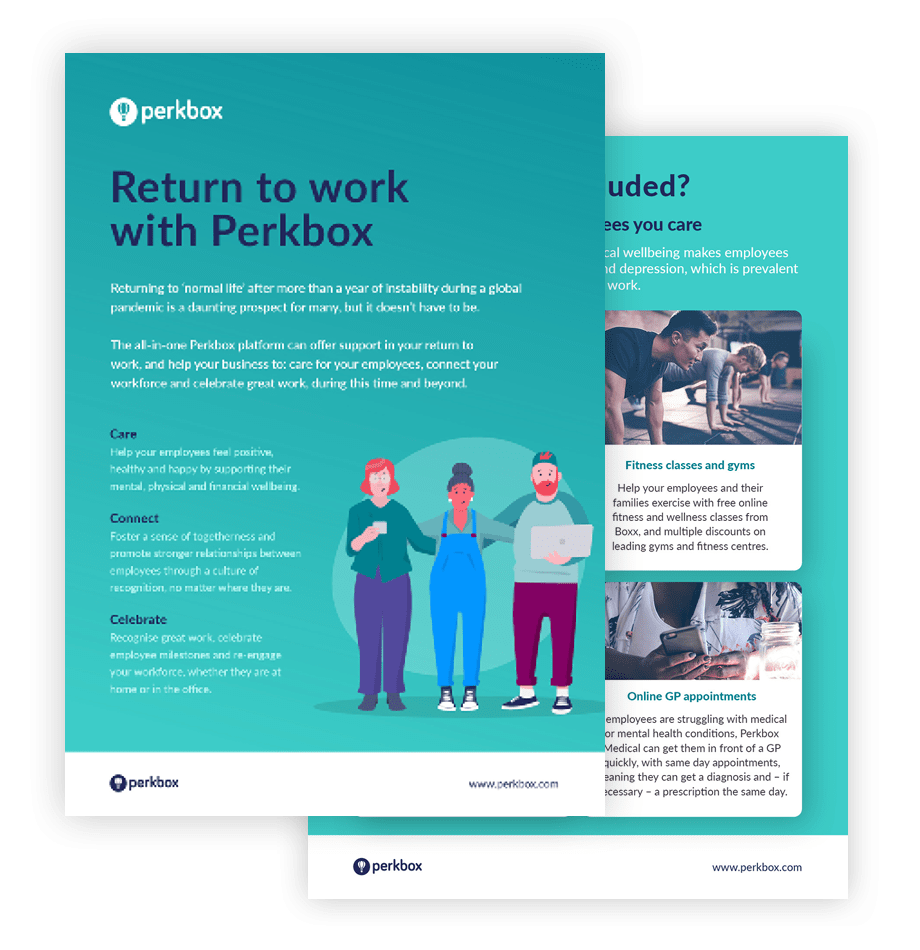 Trusted by over 4,000 businesses worldwide