3 ways to apply the Customer Experience to the Employee Experience
One of the many abbreviations you're likely to hear in the business world is CX, otherwise known as the Customer Experience. It's right near the top of the agenda for MDs and CEOs everywhere, and companies can spend billions on it.
It's something we definitely agree with. After all, we like to think we're a pretty customer centric organisation. But what we're equally passionate about is the Employee Experience (EX). It's why we get out of bed in the morning — to help businesses care for, connect with and celebrate their people.
So what have CX and EX got to do with each other? Well, for starters, we all know that happy employees lead to happy customers.
But there's also a lot of lessons we can learn from brands that are doing CX well. These lessons that can be directly applied to the world of HR, to deliver for your people in the way brands deliver for their customers.
Here are just some of the ways — and for more tips, check out our recent ebook on this exact topic.
Agility
A lot of businesses are great at finding out and reacting to what's changing in the market. Whether it's customer surveys, focus groups, or even monitoring social media conversations, they're always keen to see how customer wants and needs are changing. And often, they'll adapt their offering based on what they're seeing and hearing.
This is definitely something which can be applied to employees. We've all heard about how employee wants and needs have changed in recent years — but are you doing everything to find out exactly what these are?
Things like salary benchmarking are key. A package that was brilliant a couple of years ago may now be seen as mediocre. Do some digging and perhaps work with a recruitment partner to see what market rates are.
The same applies to benefits. Ones which were really important to employees a couple of years ago maybe aren't now. Ones which were seen as a nice-to-have, such as wellbeing benefits, are now must-haves. And while giving people the option to work from home on a Friday seemed impressive a few years ago, now it's barely scratching the surface.
It's not just about analysing the market either. Keep up with what your existing employees want. Run at least one big employee engagement survey a year, but back this up with pulse surveys and line manager feedback throughout the year. If you see that people want something different — for example a new way of communicating — try and adapt if it works for you as a business.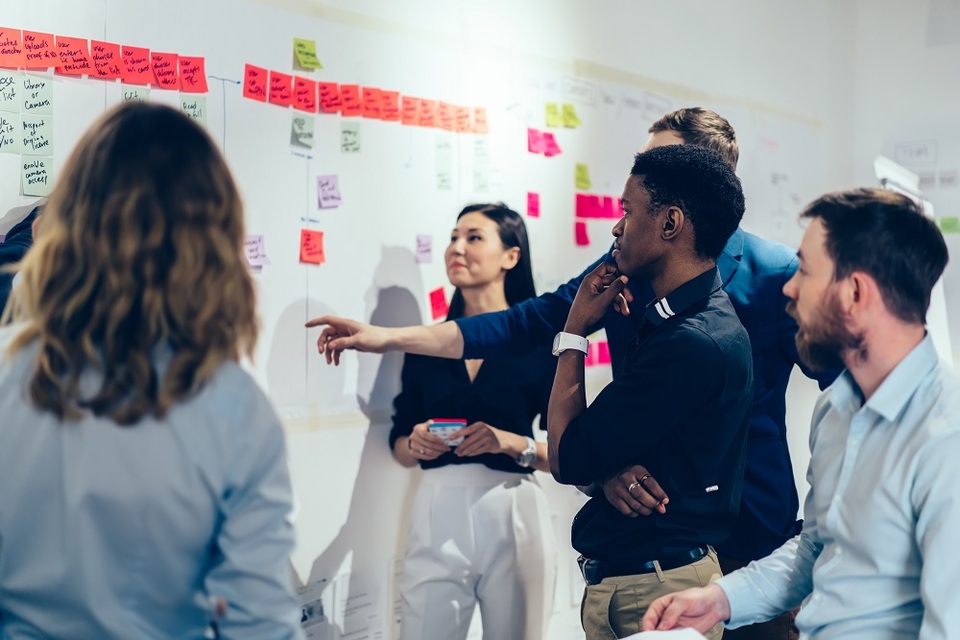 User-friendly tech
Technology is at the heart of our lives, but it has to work well. You may have seen some wild stats over the years, such as 1 in 4 people clicking off a site that takes more than four seconds to load.
Or how about the Google study which showed that as a mobile website load time goes from one second to 10 seconds, the chances of a visitor clicking off increases 123%?
So what does that tell us? Well, apart from the fact that us humans are a fussy bunch, it also shows that tech has to be user-friendly.
It's easy to apply this to the employee experience, because the chances are, there's plenty of tech tools that they're required to use.
For example, you may have some sort of intranet or employee portal where people can get company information. How much time are you dedicating to making sure it's easy to navigate? Is the information clear? Is it easily accessible for everybody — whether they're in Birmingham or Brisbane, and whether they're on a laptop or mobile?
Another example is your Learning and Development (L&D) platform. It's probably something you'll spend a lot of resources on, but if it's not easy to use, then you've lost half the battle. Chances are, employees will spend more time learning how to use the actual platform than actually developing their skills. Oh, and you're bound to get a rollicking from your Finance Director with the words "Return On Investment" ringing loudly in your ears!
There was a time when HR and Tech were seen as two separate entities, but nowadays they're two sides of the same coin. Every digital initiative you put in place for your employees should be of a high standard, properly tested and simple to use.
Personalisation
The best brands are the ones that embrace personalisation, and it makes sense for workplaces to do the same.
For example, if someone can choose where they want their online order delivered to, why can't they choose where they work from? And if they can customise their burger to add a bit of extra bacon (a personal favourite), surely they can also customise their benefits?
The same concept applies to employees and the way they'll feel towards your business. By giving them more control, they'll feel like they're actually being valued as individuals.
We mentioned benefits earlier, and this is where personalisation is so important. Nowadays you could have up to four generations of workers in one company, so a standard benefits offering isn't going to cut it!
Things like pensions, life insurance and maternity leave are great, but they all focus on people with "traditional" lifestyles.
So when putting together your package, try to give as much choice as possible. Don't think of yourself as simply providing benefits — what you need to do is empower people to choose what works for them.
Personalisation also applies to the way managers are with each member of their team. Different people require different approaches. One person may need daily catch-ups, while another may be more autonomous and prefer to crack on with their tasks.
Do you have some employees who work better in the evenings but find mornings tough? How about letting them start and finish a bit later? At the same time, maybe someone else has children so would like to base their hours around the school run.
Personalisation leads to better engagement, which leads to higher productivity. A win-win for everyone!