6 ways to bounce back from the Great Resignation
Everyone's heard about the Great Resignation. And there's things you can do to prevent this. But how can companies recover after losing talent? We spoke to a range of business owners and HR leaders to get their advice. From strengthening employee referral programmes to investing in tech, here are some ways to bounce back from the Great Resignation.

Employee referral programmes
One way to bounce back after losing talent during the Great Resignation is to nurture referrals from remaining employees. These staff care about and support the organisation, and working with talented and like-minded individuals benefits them just as much as it benefits the brand. By actively asking for referrals and offering rewards for qualified candidates or new hires, you involve employees in the recruitment process and make their opinions feel valued. You also tap into a pool of talent that already has a positive impression of the company by way of word of mouth from your current team.
Open the doors and start talking
Connection and communication are going to be key for companies now more than ever. Being as open and transparent as possible is what leaders need to bring to the table to better support their people. Understanding "the why" behind people leaving, then addressing key areas of impact and sharing these learnings with fellow employees is only going to help create connections. When we open the lines of communication for a two-way conversation, we shift the employee/employer relationship.
Kelly Loudermilk, BuildHR, Inc.

Craft a great exit interview
Losing a valuable employee can be a great loss to a business. However, it doesn't have to be a total one, and using a resignation to collect data can help a business not only bounce back, but improve. Employees leave jobs for various reasons, yet, as studies have shown, much has to do with workplace culture or structure.

By taking the time to do a quality exit interview, in which issues such as company culture, benefits, scheduling, communication and dedicated team building are discussed frankly and openly, a business can find where there may be shortcomings. They can then make changes that will attract and retain future and current employees. By carefully crafting an exit interview, a sudden resignation can actually recalibrate a business, creating a more harmonious and productive workplace.
Praise your team regularly
Hearing the words "thank you" never gets old! Employees need to know what they do for your business is important. If you don't communicate to them how they fit into the bigger picture, they'll go somewhere that will make them feel more fulfilled. Make time throughout your day to thank employees for their efforts, remind them of what a great job they're doing, and explain how their tasks help the company succeed. Praise is one of the most underused strategies to prevent your talent from going elsewhere.
Stewart McGrenary, Freedom Mobiles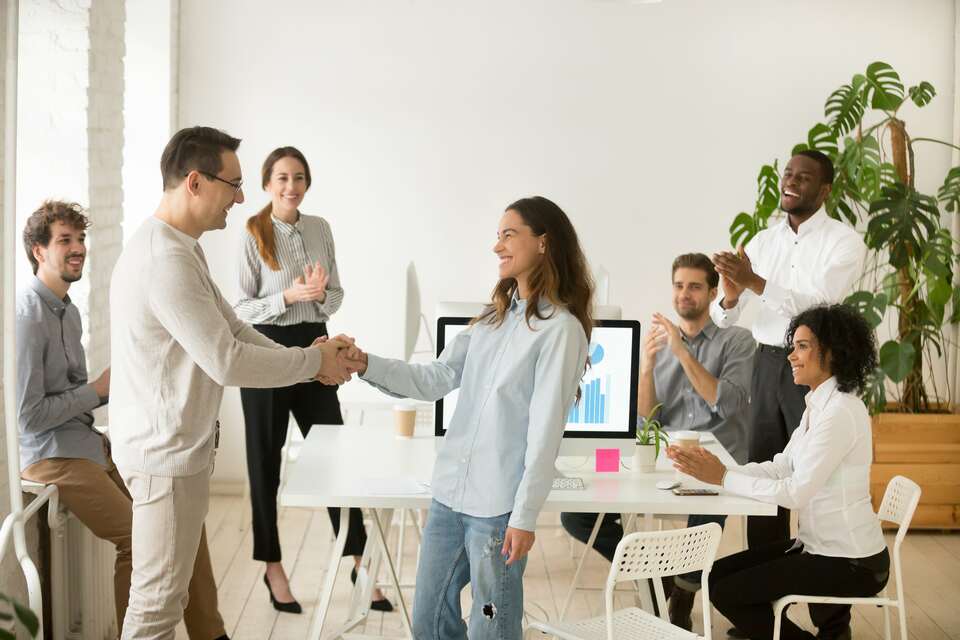 Realign and reevaluate
As the Great Resignation is in full force, it can be an opportunity to reevaluate the role and realign internally if it should be adjusted. It's crucial to conduct exit interviews to identify details of what led to the individual leaving, as that may be a factor in how the role is tweaked for future candidates. Additionally, this is another chance for the organisation to see if this specific role is a real need. Can it be redefined? Do we currently have the right people in the right "seats"? There may be an opportunity for someone internally to express an interest and show their strengths in a role that another employee has recently left.
Invest in your business
One way a company can bounce back after losing talent after the Great Resignation is to invest in your company. Companies that purchase the right technology, tools and resources for their company, team and customer experience will be far more attractive to good talent. You are saying to the people that work for you: "I care about you and I want to set you up for success". Empower people by providing the right tools and resources they need to get their jobs done.