How to support the wellbeing of employees on forced unpaid leave

With businesses needing to reshuffle due to the current times, forced unpaid leave is now a topic on many people's minds – especially HR professionals.
Forced unpaid leave is an unfamiliar situation, bringing new feelings to many. Employees who are being placed on unpaid leave, and even those who aren't, may be experiencing feelings of fear, frustration or resentment.
This means now, more than ever, employers need to support the wellbeing of their employees.
Your employees may be on unpaid leave, but they still need support – how can you help?
Every employee will look at unpaid leave in a different way. Some may be relieved to have some time away from work, while some may be concerned about whether their role will still be there to return to. Others may worry that they've been picked as they aren't an important part of the team or for those with children, they may welcome the time to spend with their family.
Many employees facing this new reality may feel a mixture of these emotions, ranging from the initial discussion to throughout the period. These feelings will all impact wellbeing, while the situation itself may create feelings of loneliness and isolation.
Ways to support the wellbeing of employees on unpaid leave:
Maintain honest and open communication
While this is an uncertain time for business owners, your employees are feeling the same way – but the difference is that employees often feel like they don't have access to all the information.
If employees feel that their employers are holding back or hiding information from them, they may feel frustrated or worried about the future. Employees will trust you and feel more loyalty towards the company when you're open and transparent with them. Even if this means sharing less positive information when you need to.
The more you share the better. Help employees understand why the business needs support, how staff on unpaid leave can contribute towards this and how these actions will help the company to be in a better position when things are back to normal. This will help employees to gain understanding and feel more at ease.
Communication is always key, but this is a tool that you need to utilise now more than ever for the wellbeing of your employees.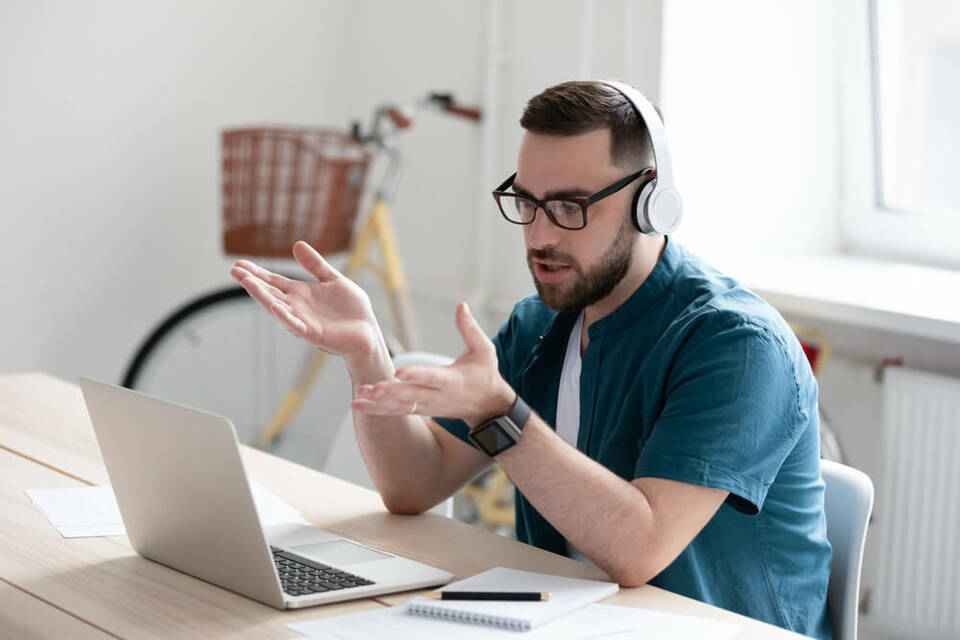 Let your people know how much you value them
No matter how many people in the company are on unpaid leave or how many people they know who are going through the same situation, it's possible that some may feel hurt by the decision.
It's important that now you remind employees just how important their roles and contributions are to the company. Talk to your employees about their great work, how much they have contributed to the company's success and that they will be a missed part of the team. You can also mention that you really value their response to this difficult situation and how much you are looking forward to having them back.
This may seem like a simple step, but by letting your people know that this isn't a personal decision, you can give a much-needed reassurance during an unusual time.
Employee assistance programmes (EAP)
EAPs are a great asset to offer to your staff at any time, but they can be particularly helpful now. Any workers on leave will still have access to their employee assistance programme, and they can use this to discuss any concerns or worries they may be experiencing.
Whether employees want to discuss any employment worries, loneliness, financial concerns or relationship issues, an EAP provides a confidential listening ear. Make sure your employees are aware of the benefits and encourage its use.

Help to create a learning and development plan
Time away from work can be a great opportunity for employees to think about any skills that they would like to develop, whether these may be work-related or otherwise.

Learning and development helps to keep the brain active but also give some focus to this time, which may be otherwise very unstructured. Losing structure and routine can greatly affect mental health so anything that can bring this back into daily life will be a blessing.
Talk to employees about any skills that they would like to develop, or work with them to plan what may be beneficial for their progression. If you offer a learning budget or provide access to any e-learning programmes, now is the perfect time to ensure employees are aware of these and encourage their use.
If you don't currently offer any learning resources for employees, put together a list of free online resources that your employees can use. Anything you can offer here could not only help to improve wellbeing in this time, but can also build valuable skills for the future. Encourage this time to be used for growth – an opportunity that doesn't come around often among today's busy schedules.
Keep social calls going
Although staff on unpaid leave aren't able to work, they can still join in any social calls that teams are carrying out virtually. Set up weekly or daily calls so that anyone who wants to join to chat can, or if you feel like you need more of a schedule you can play virtual games, host happy hours, or even hold a quiz – just make sure it's not work-related!
This helps to tackle feelings of loneliness and helps to keep your team feeling connected, even though some aren't currently working.
Encourage employees to access wellbeing-boosting resources
Exercise and wellbeing activities will give employees' some much-needed escapism and a hit of endorphins during this time – not to mention the stress-busting benefits.
Keeping bodies and minds active brings endless benefits so encourage your employees to use online free fitness classes, wellness classes or apps to guide meditation.
By offering your employees options that they can do in their own homes, there's no excuses! But also by pointing out the vast range of options that are out there, even the pickiest of employees will find an activity that works for them.

Arrange catch-ups with managers or HR
Although their employees aren't working, managers are still managers – and the wellbeing of teams must remain one of the top priorities.
Set up calls to check in and see how your employees are doing. Within these calls, don't discuss work or what's happening in certain projects, but instead focus on their wellbeing and if they have any concerns.
Taking this time to catch-up shows employees that they're still cared for and valued members of the team, but also stops any feeling of disconnect which could make coming back to work more difficult.
Remind staff on unpaid leave that they can also volunteer
While now might not be the time for the business to utilise the skills of employees on leave, there are many charities who would be extremely grateful for a helping hand. There are a variety of online volunteering opportunities that employees can look into and get involved with.
Not only is this a selfless and generous act, evidence has shown that helping others can have a positive effect on mental health and wellbeing. Volunteering can reduce stress, improve mood, self-esteem and happiness, but it can also help you to feel connected to others. During this strange and potentially lonely time for employees, this can be a mutually beneficial task.
Key takeaways
Overall, wellbeing needs to be a key focus for employers right now. These steps will help employees through this difficult time, in which they're probably feeling out of control and vulnerable.

What's more, if businesses work to support their employees now, they will return to work ready to work harder than ever to support the company.