Identifying and navigating toxic behaviours in the workplace
There is a fine line between high pressure work environments and toxic workplace cultures. When toxicity hits the office, it is imperative for the company's leaders to spot it, isolate it, and remove it as quickly as possible.
Work has the potential to bring out the best in people. The excitement and stimulation that a job can cause a person to feel often brings out attributes like ambition, leadership, problem-solving and teamwork, making them feel content and fulfilled in what they do.
But, the high-pressure nature of the workplace can also cause people to act in ways that don't reflect their best form. Strong competition can lead to jealousy and stress, and exhaustion can lead to poor judgement and anxiety.
When a workplace does bring out negativity in its employees, it can very quickly turn from an environment that presents opportunity and growth, into a noxious, toxic place to be.
How workplace toxicity spreads
A toxic workplace culture doesn't happen overnight. The bad practices that cause it take time to seep into daily business routines and values, and slowly but surely become the norm that the employees learn to live with.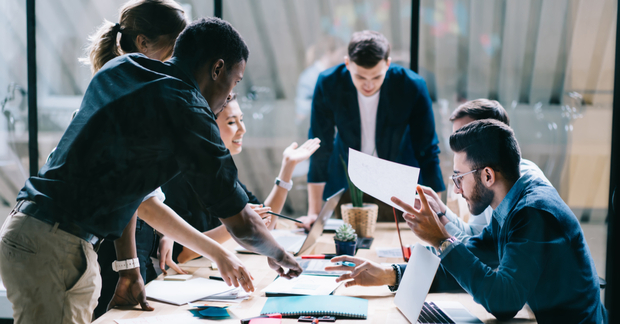 It starts with subtle discomforts and silent micro aggressions that are felt by team members. Those feelings can take a while to settle in and become 'business as usual', but once they do, they can very quickly spin out of control and become near impossible to manage.
When toxicity first surfaces, the employees and managers who have strong moral compasses tend to reject it and try to work around it. They initially distance themselves from the negativity and place all of their efforts into focusing on their work.
But, once it passes the point of no return, no one is immune from a toxic work culture.
Given the high pressure and tight-knit nature of business, even the most resilient employees can end up succumbing to the toxicity and eventually become consumed by that same culture that they tried so fiercely to avoid.
Recognising the signs
So, like with most things that threaten an outbreak, the trick to managing a toxic work culture is to be weary of what it looks like at an early stage and deal with it while it's still manageable.
While there are countless ways in which a toxic culture can present itself within a business, there are a number of patterns and behaviour trends in particular that are quite common in high-pressure work environments and have the potential to bring a toxic cloud over the organisation that practices them.
Here are two examples of such behaviour trends, and some ideas on how to stop them from getting out of hand:
1. Hyper competitivity
Some businesses foster a hyper-competitive culture where employees feel the need to be constantly flexing their muscles in order to prove their desire to 'win'.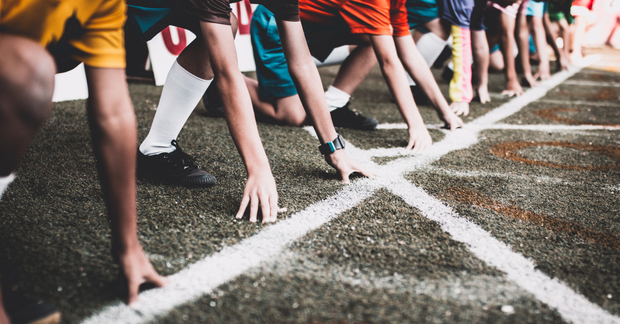 In these workplaces, contests about who worked later, who signed more deals or who got paid more, and so on, are commonly held amongst employees.
Researchers have dubbed this hyper-competitive culture with the name 'masculinity contests' (existing in groups of men and women alike) and the impact these contests have on workplace culture has proven to be the source of a tremendous amount of toxicity in workplaces today.
The Harvard Business Review published a study where researchers found that these 'masculinity contests' were the source of many awful cultural trends – including the lauding of bullies, the rise of toxic leaders, increased sexual harassment, and strong levels of burnout.
Managing a hyper-competitive culture
Masculinity contests occur when employees are pegged against each other and are driven by a mercenary reward system.
When these masculinity contests begin to brew in the workplace, managers need to combat that culture by implementing values that reward and encourage the types of behaviours that foster positivity.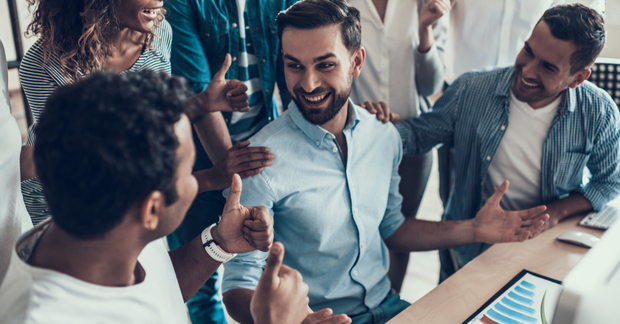 Perkbox Recognition was built to close the loop when it comes to rewarding behaviours an organisation wants to align with and encourage. Employees can send recognitions to each other for everything from helping out with a project to making them a cup of tea on a rough day, and managers can attach rewards to boost and highlight recognitions that reinforce company values.
2. Conflict in management
The nature of the relationships between those who sit at the top end of a business' hierarchy can have a tremendous influence on the culture in which an organisation operates.
When directors and managers get along with each other, the positivity that it inspires follows through to the rest of the business and in turn creates a resentment-free environment with clear direction and common goals.
Once toxicity hits the top though, everyone sitting beneath suffers – and nothing brings on toxicity more than conflict.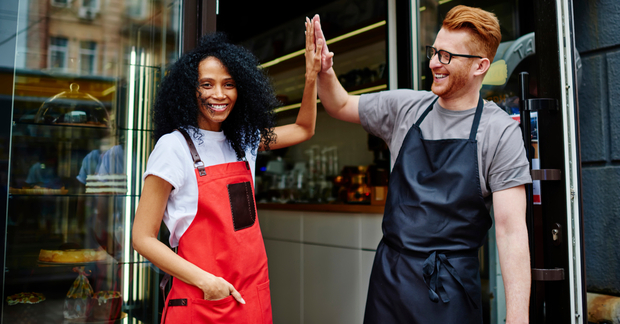 Irrespective of the reason for the conflict, managers and directors who quarrel with each other without resolving their issues properly end up becoming driven by emotion and can invoke a toxic environment upon the business.
Internal conflict between managers causes the leaders of the business to make poor commercial decisions. They often act out of spite instead of sense and can even cause divisiveness amongst their employees.
Since workers are largely driven by their superiors, they eventually pick up on these practices and adopt them as their own, and thus, the toxicity begins to appear everywhere else.
Confronting the conflict and protecting subordinates
Conflict is inevitable in business, but the way in which it is dealt with can make all the difference to the impact it has on the rest of the organisation.
Acknowledging that there is a conflict creates the opportunity to deal with the issue. Once a manager recognises that a conflict or disagreement has occurred within management, the first step to take in preventing it from becoming a company-wide issue is to call the conflict out right as at happens.
The next step is to ensure that the conflict is confined to management and the employees are protected from becoming part of it.
By keeping the rest of the business away from the conflict, it allows the two parties involved in to resolve their issues without external influences and prevents any toxicity from spreading across the business.