Knowing when employees are struggling with mental health
We all know how important the work environment is for employees' mental wellbeing. After all, they spend the majority of their week at work, so it has to be somewhere they feel happy.

This means that as a manager or team leader, your role has always gone beyond just work. And even though the COVID-19 pandemic has seen a shift from being in a physical work environment to a remote one, this has actually increased the emphasis on wellbeing.

One of the most important things you can do as a leader is spot when an employee is struggling with their mental health. It could be work related, or it could be something in their personal lives. Either way, there are things you can do to help ease the pressure - but only if you know there's something not quite right. That's why you need to be proactive and recognise the signs.
But what are these signs? And are there any things you can do to get people to open up? Read on for some handy tips.
Knowing the signs
Mental health challenges are generally a lot harder to identify than physical ones. However there are a few things you can keep an eye out for.
Extreme mood swings
If an employee displays extreme highs or lows in terms of their mood, this may be a sign of something deeper. Pay particular attention to someone who keeps showing signs of irritation or frustration. Now, let's be honest - work can be tough. We've all had moments where we want to squeeze the nearest stress ball or even throw something.
But because work is such a common aspect of life, people are used to finding a way to manage their frustrations. It's like being stuck in rush hour traffic - it annoys us, but because it's something we deal with so often, we're unlikely to fly off the handle in a rage. So if someone's becoming easily irritable at work all of a sudden, this could mean they're having a hard time.
Similarly, are they becoming more withdrawn? Not everyone is a social butterfly of course, but if someone who was previously quite sociable is suddenly reluctant to talk much or take part in activities, this is another potential warning sign.
Constant tiredness
There are also physical signs which point towards mental health challenges. Tiredness or fatigue fall into this category. These may actually be down to a physical illness, but they can also occur due to a lack of quality sleep.
Maybe that individual's having money worries, or relationship issues. Perhaps they're overworking themselves and feeling burnt out. Whatever it is, it can impact them physically, so keep an eye on each person's health and energy levels.
Unhealthy habits
Mental health issues can also affect a person's ability or motivation to take care of their appearance. This may lead to poor personal hygiene or dressing inappropriately at work.
Likewise, have you noticed someone skipping lunch on a regular basis? Not eating properly is another warning sign, and with lunch being such a standard part of the work day, it may be one of the first things you notice if you're working in the same space as them.
Poor productivity
This is probably the easiest to spot as a manager, even if you're working remotely. If someone isn't performing at their usual standards, there could be a number of reasons, both work and personal related. But it can also be an indicator of mental health issues.
Common examples of a decline in performance include a lower output of work, lack of engagement and concentration, missed deadlines and regularly being late or taking time off without a clear reason.
Also look at what their general attitude to work is - have they become more negative towards it? If you're in the same workspace, you can also analyse their body language. You don't need a psychology degree, but just keep an eye on whether they seem distracted or disinterested.
Spotting the signs
So those are some of the signs to be aware of - but of course, it can be hard to spot them, especially if you're not always together. There are some simple steps you can take to make things easier though. These can help shine a light on any potential struggles your people are going through.
Be available
Regular check-ins are super important for a number of reasons, including your ability to gauge employee wellbeing and offer proper support. Ensure weekly one-to-one meetings are in the calendar, but make it clear that your team can speak to you at any time if required. If someone does open up to you, be compassionate and empathetic. Not only will they appreciate it, but if one of their colleagues is going through a hard time in the future, they'll point you out as someone who's a good listener.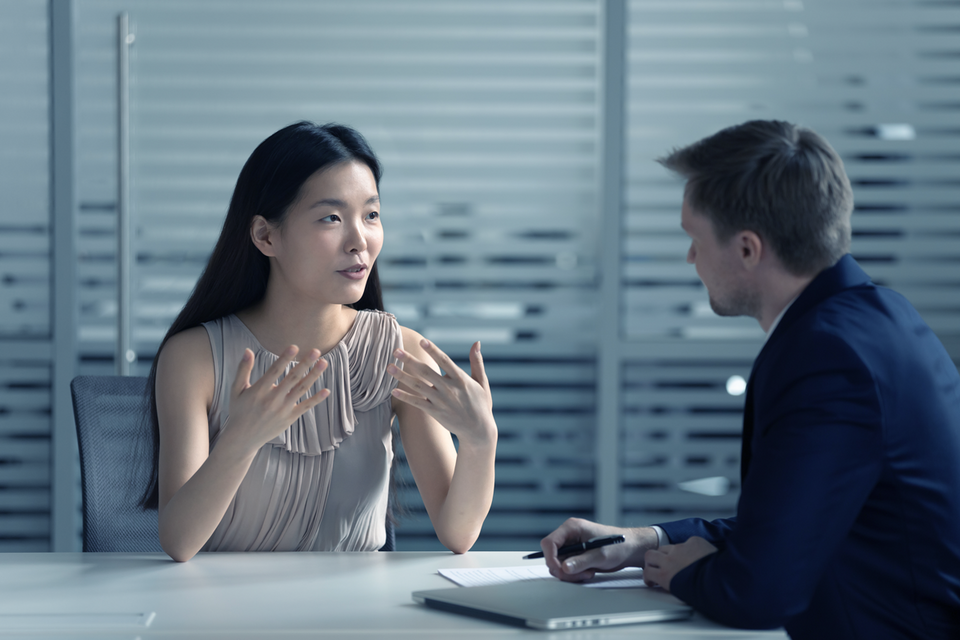 Be genuine
You should also show your team that their mental health is genuinely important to you, by providing and communicating resources to them. It could be links to useful websites, a reminder to take annual leave, or promoting the mental wellbeing benefits they get - for example meditation apps or free counselling sessions.
You don't need to over complicate the communication either. It can just be a quick message at the end of your team meetings, but it'll go a long way to showing them you care.
You should also build awareness days into your business. Examples include World Mental Health Day (10th October) or International Stress Awareness Week (first week of November). Use these as opportunities to start up conversations.
Ask meaningful questions to build meaningful connections
One-to-one meetings should be more than just discussing projects and objectives. It's good to start each one with a simple "how are you?", but often you'll get the standard response of "I'm okay." That's why you can then be more specific with your questions. Here are some things you could ask.
How do you feel your work/life balance is right now?
What's one thing we could change about work for you that would help?
Is there anything really motivating you at the moment?
Is there anything demotivating you at the moment?
Last time we spoke you said X was a challenge - how is that going?
Is there anything more I can do to support you?
By asking these types of questions, you can build a meaningful connection, making it much easier to have open conversations with people.
Utilise check-in scales
No, I'm not talking about weighing your suitcase at an airport. I'm talking about emotional check-in scales.
People won't always want to open up, so a good way to probe is by using emotional check-in scales in a group setting. This is especially useful if you have a large or highly dispersed team, and can be done very easily on a Zoom or Teams call.
At its simplest, you could just ask people to say how they're feeling on a scale of 1-10, or select an emoji which best describes their mood. Maybe ask something like: "If your mood were the weather, what would it be?" You can then use the responses to see if anyone seems a bit down.
There are also lots of lighthearted check-in scales, which help relax people. For example, you could show them pictures of a TV character displaying a series of different emotions. Ask them which one best reflects how they're feeling right now.
Here's a good one for those of you who like Friends - go to Google and type in: "Which Ross are you today?"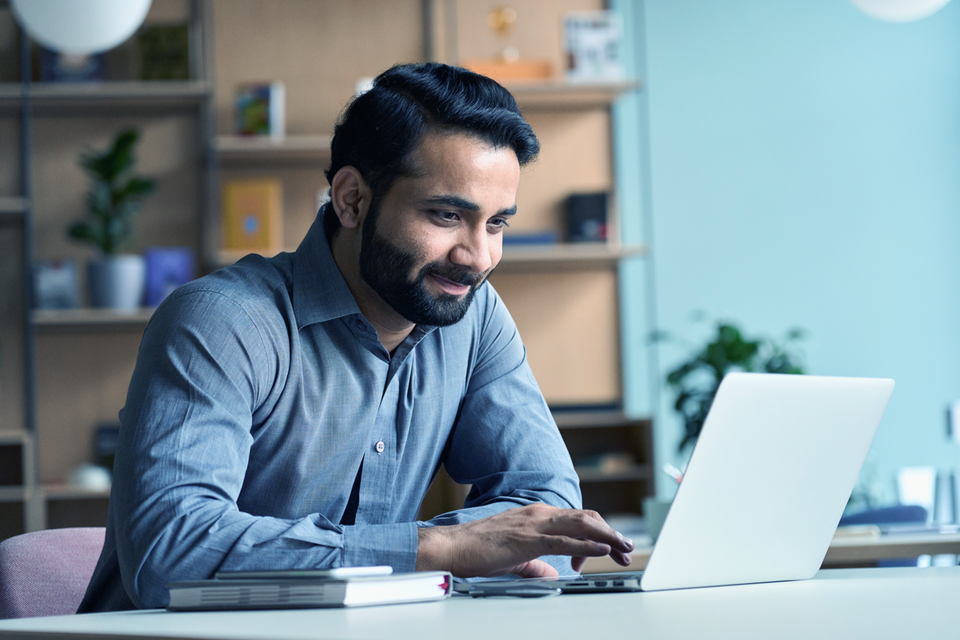 The key takeaway
Leadership is made up of many different aspects, but none are as important as the wellbeing of your people. When it comes to their mental health, being proactive is the name of the game. We often talk about how to deal with issues when they occur, but you can only do this after finding out what the problem is.
Know the signs, spot the signs - and then try to help.