Redundancy Guide: Consolidating your team fairly
There may come a time where HR needs to let go of an employee because their services are no longer required – this is called redundancy. Being aware of when that time is and how to go about it is crucial for a manager to get right.
Terminating the employment of someone working in your business is almost always an unpleasant experience. The ability to balance the desire for an organisation to succeed and the feeling of compassion for a person who is about to be out of a job can be quite challenging.
If you're dealing with this gut-wrenching conundrum, you might be struggling – but there is some good news. Feeling this struggle means that you're a normal human being who is experiencing perhaps the most difficult part of HR.
While it is important not to be blinded by this emotion and not to let it prevent you from making the right business decision, making an employee redundant always needs to be done legally, and with the right amount sensitivity and understanding.
The two components of redundancy
The concept of laying off an employee has two fundamental components that need to be addressed. First and foremost, there's the legal side of things. According to the law, making an employee redundant is allowed – but there are certain criteria that need to be met in order for it to be justified.
The second component is the delivery of the message itself. While the manager may very well be legally justified in making the employee redundant, it is extremely important that the timing, tone and general method of delivery is carefully thought through as well.
For this piece, lets focus on the first component and break it down into further detail: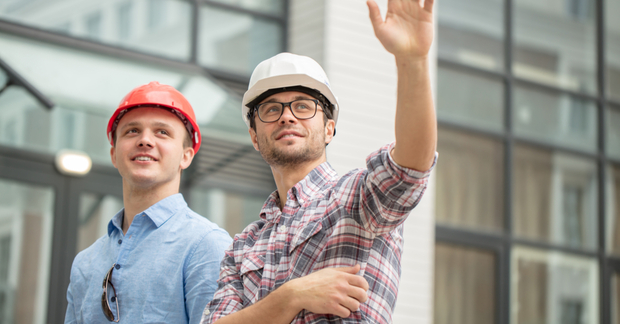 The legal side of things
In Australia, just like they do with the rules around fair pay, the Fair Work Commission regulates the laws about redundancy. There are a set of very clear guidelines that they have developed which are publicly available to be viewed on the commission's website.
The guidelines cover the premises on which managers are and are not allowed to make an employee redundant, the protocol of the process and all the details surrounding it.
Even with this set of guidelines, there is often a need for the commission to adjudicate cases where employees feel they have been wrongfully laid off, or in the commission's words – unfairly dismissed.
So, to avoid any sort of doubt about whether you are or aren't justified in making that decision, it's important to be aware of the different instances where an employee can be made redundant.
Qualifying genuine redundancy
According to the commission, to make an employee redundant, the circumstances need to be genuine. Genuine redundancies have two criteria:
The person's job no longer needs to be done – by anyone
The employer has gone through the necessary consultation requirements
With regards to the first criterion, there are a number of reasons why the person's job might not be needed anymore. An example would when a company introduces a technology that can automate the process rendering manual labour redundant. Other examples might include a slowdown of sales or production, a merger that takes place, or the relocation of the company (either interstate or overseas).
As for the second criterion, the commission requires employers to follow a number of steps in the event of an impending change that is going to cause employee redundancy. These steps are broken down by the commission into four:
Notifying the affected employees or the changes
Providing employees with information about the changes and how they are likely to impact their employment
Brainstorm ways to minimise the negative impact of these changes
Consider the employees' suggestions and feedback about the changes
If one of these circumstances take place and the manager follows the required steps, they then reserve the right to terminate the employment of these workers and consolidate their team – guilt free.

Redundancy packages
In most cases of fair employee dismissal, the employer is required to pay out any outstanding amounts of money that are owed to the employee. This includes pay for their notice period, any commissions, bonuses or reimbursements, as well as any leave (annual or long service) that is yet to be taken.
When it comes to redundancy though, there's an extra payment that needs to be made – redundancy pay.
Giving a redundancy payment is a way for the employer to help this person fill the pay-gap between employment opportunities.
While different organisations might have various policies around the value of a redundancy pay, the commission have set minimum amounts to ensure that employees affected by redundancy will always have at least some breathing room. These minimums depend on how long the employee has been working for the organisation – as per the table below:
*For employees with over 10 years of service, they will receive a reduced redundancy payout. This is in line with the 2004 Redundancy Case decision made by the Australian Industrial Relations Commission.
Exclusions and exceptions
Just to make sure that we're covering all of our bases, it is important to make mention of the instances where redundancy does not apply.
From an employee standpoint, if they have been at the organisation for less than 12 months or if their employment isn't ongoing – the redundancy rules do not apply. Also, redundancy doesn't apply to small businesses with 15 employees or less.
If the situation arises that a business cannot afford a redundancy payout, they can apply to the commission to have the amount reduced. Similarly, if the employer manages to find a suitable replacement job at another organisation for this employee – they can also apply for a reduction.
All told, Australian law recognises that businesses have their ups and downs, and sometimes need to take a leaner approach to the size of their team. As long as you are aware of how to go about such a situation and follow those rules meticulously, the law allows for you to consolidate and then rebuild your organisation – hopefully in order to create more (and better) employment opportunities at a later stage.