Challenges
Having over 60 locations and multiple business units means that it's not always possible for the senior leadership and HR teams to have complete visibility over the culture and engagement in each branch.
Aaron Sharp, the Human Resources Officer at Grace Group, said prior to Perkbox, there wasn't a centralised hub for their company benefits which included novated car leasing, discounted health insurance, and financial advisory services.
"Employees would hear about what was available through word of mouth and when they wanted to go forward with it, they would contact HR or their manager to get it set up. Our benefits were just sitting there, not being utilised by our employees."
Grace Group launched with Perkbox right when the coronavirus was gaining traction. Keeping their employees engaged and retained during the pandemic was another top priority for them.
Results
Grace Group launched Perkbox in March, 2020. Aaron says "Perkbox was the right choice for us because of the everyday rewards in the system. We were able to immediately give the platform to our staff, and see that it's helping our employees week to week and month to month."
With a strong launch, and 62% of employees active on the platform, Aaron believes their success has come from "communication, communication, and communication."
The HR and marketing teams promote Perkbox together, through the Grace Community News intranet, printed posters in break rooms, and noticeboards.
Improved visibility
Grace Group has successfully increased the visibility of knowledge of what company benefits they offer in addition to the perks on the Perkbox platform.
By utilising the custom company perks in the platform, they now have a single hub for their employees to access and redeem company benefits from.
"Having Perkbox also links back to our company vision, 'strive to make the everyday effortless for people and businesses', as we also aim to make the everyday effortless for our employees. Perkbox greatly supports our vision regarding our employees internally through the available perks for day to day life admin."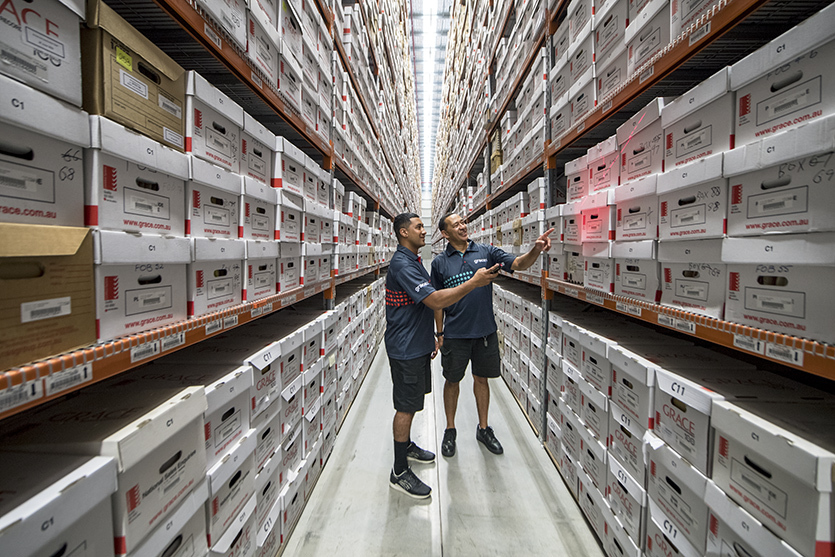 Welcoming new employees
Amidst an acquisition, Grace Group brought on a large number of employees all at once. Having Recognition made this transition easier for the new employees.
"We've seen a lot of people using Recognition as well. When the new staff from the acquisition were given access to Perkbox, we saw a lot of recognitions being sent within the first few weeks and that was really good."
Having the Recognition and Perks together in the same place has led to an increase in their workforce engaging with each other. "Seeing staff go on Perkbox, not only to redeem perks and benefits, but to reward their coworkers through Recognition while they're there, it's really good," says Aaron.
Future goals
Aaron mentioned several areas Grace Group are looking to continue working on. As mentioned above, the scattered workforce is a challenge when it comes to creating a uniform culture and the leadership team are looking to "use Insights to better understand the culture throughout the business and align it with our values, promise, vision, and mission."
The Grace Group employees are a fairly traditional workforce, and not all employees are using the platform to its full potential, with some still sending recognition via email. While it's great to have the team sending each other messages of encouragement and celebration, the effect is magnified by having it housed in a company wide activity feed and gives it the opportunity to be noticed and rewarded by the senior leadership.
And finally, "we're going to be looking at learning and development frameworks over the coming months, that's another thing we wanted in our employee benefits program, it's great to have that in Perkbox."