4 employee recognition software tools

What makes an effective employee recognition software and tool?
Employee recognition software is a great tool to make sure your employees are getting the recognition and rewards they deserve in a structured way, minimising the risk of you being too busy to give them praise.
But before you invest in just any type of employee recognition software, it's crucial that you take a step back and find out what you are actually looking for.
There are all kinds of tools and software products out there, but every company is unique as well. The way your business is structured, but also your company culture, will determine what software suits you and your employee best.
You need to look at what's already in place and what you are lacking in, and find a tool that fits in those gasps almost seamlessly. Here are the things you should be looking out for.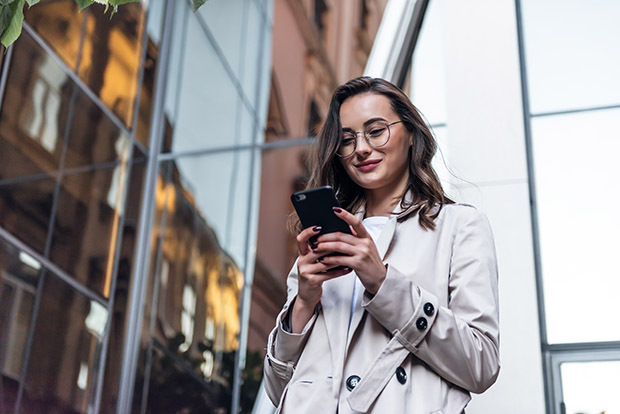 Integration into existing workflow
Is it a good fit? Your employee recognition software should make your job easier, not harder. Pick one that offers integrations with tools that you're already using, so it doesn't require you to switch to other tools or to manually transfer data from one place to the other.
For instance, what happens when you hire new people? Will you have to set up an account for them in your recognition software manually? Just imagine forgetting to add them to this and then finding out they've been missing out on rewards and recognition a few months in?
At Perkbox, we save you sleepless nights and the trouble of doing all that by hand.
We use WorkOS, a third-party platform, to power the seamless integration with providers like ​ Google Workspace, Microsoft Azure, Okta, Workday, BambooHR, Hibob(Bob) and more.
This integration will help you keep your employees' details up-to-date with Perkbox and allow employees to log in to Perkbox with your existing company authentication method. This means you won't need to manually add new employees to the Perkbox platform. They can simply access it from your intranet or through their unique Perkbox company portal.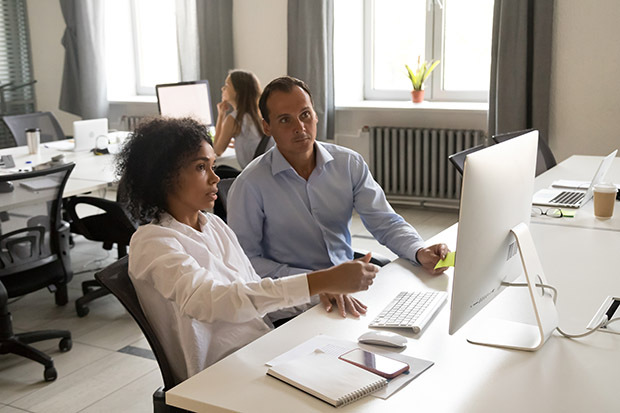 HRIS integrations
If you're working with a human resources information system (HRIS) you want to avoid having to jump between tools to update employee information manually. Look for a tool that offers integrations with what your HR department already knows, so you save time and have less risk of human error when updating data. Perkbox works together perfectly with Cezanne HR and Hibob, who both offer a supported integration with our tool.
Integration of collaboration tools
Recognition is all about improving the way we work individually, but also how we work together. Chances are, you're heavily relying on certain collaboration tools - whether your team works remotely or not.
This makes it all the more important that your employee recognition software works with those tools. Perkbox offers a great integration with Hub, a very user-friendly communications platform that helps you create a more efficient digital workplace.
Other integrations
Calendar, cloud-based document management tools, time trackers - there's loads of other tools that you may be using. If you use certain ones that would be important for your recognition programme, check if they offer integrations with your recognition software, or at the very least are easy to combine.
Employee reward system
Rewards and recognition should go hand in hand. As great as a compliment is from your boss, if it's all you ever get then you may feel a little short-changed. And it also works the other way around: a gift card for a great achievement feels empty when you never got a recognition for your hard work.
So, pick an employee recognition software that makes it easy for you to combine the two and keep track of what's been given. It's all about balance.
In the Perkbox platform, you'll find everything you need for a complete recognition and rewards system. We made sure the basics are covered and you can build on it with rewards that suit your employees.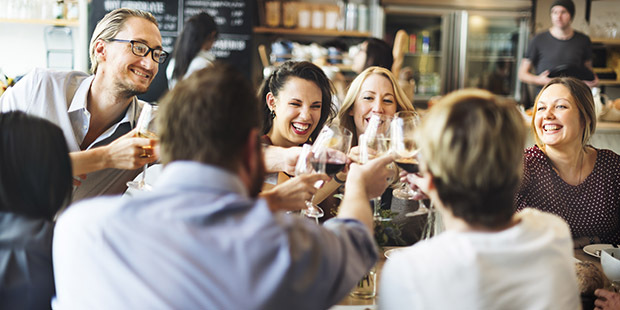 Usability
Hopefully, your employees will be absolutely loving it and using your employee recognition software heavily. Best make sure it's easy to use then, right? Always try before you buy, even if it's just to see how easy the tool is to navigate.
More importantly, let the people who'll be using the tool try it out. They are the ones who can determine best whether it fits into their workflow or not, and if it has everything they need.
Ability to Scale
Think big! Let's assume that in the next two years, your workforce doubles in size. Now, you want to be focusing on onboarding all this new talent, not on admin stuff. That's why it's important that you go for software that either helps you do this all automatically with the integrations we talked about, or that is just simple to work with.
Also look at the price tag of adding new employees to your plan and plan ahead. Employee recognition is valuable, but you shouldn't be losing money every time you have a new starter.
Insight into employee analytics
In the previous chapter of this guide, we talked about how important it is to actually measure the effect your employee recognition is having. Are your employees happier? Is that positively affecting your customers? Are people quitting less, and taking less sick days? These are all indicators of increased employee engagement, but those are not metrics that you measure in one place on a daily basis.
Unless you choose a recognition software that helps you do this, of course.
A good employee recognition software will not only make it easy for you to follow through with your recognition plans, but will also give you insights on how it's affecting your business.
It should also give you insights into how many of your employees have been receiving praise, and who hasn't. With this information, you can help your teams improve by identifying who could do with a little extra training, or who simply isn't in the right place.
Top employee recognition software options
Check out the list below for a peek at what software is out there and who fits your needs best.
1. Perkbox
We might be tooting our own horn, but we're doing it through the direct feedback we got from some of our 5000+ users.
"Perkbox is a solution that empowers you, in a transparent way, to celebrate success and keep a fairly high benchmark and incentivise high performance." Patryk Kania, Clinic to Cloud.
Heather Garrett from Menzies was also impressed: "Perkbox rewards employees in new and exciting ways to make them more productive and engaged."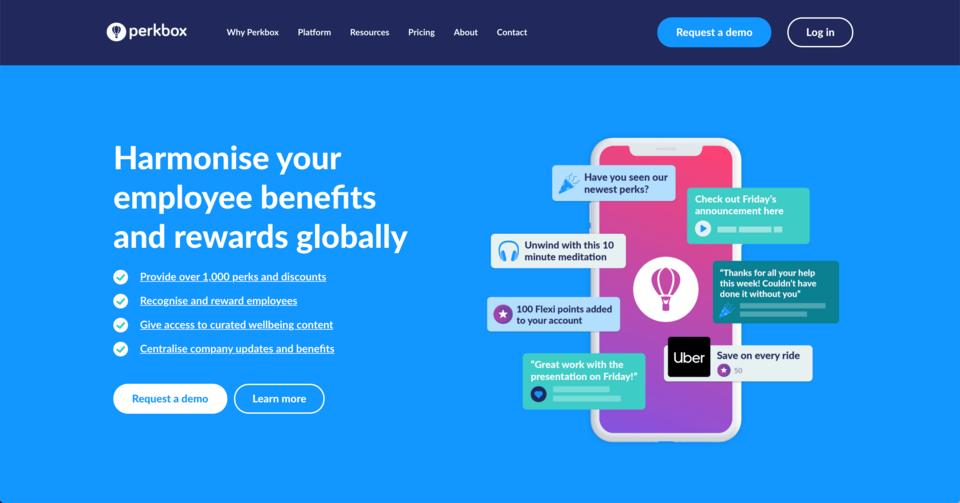 So, how does it work?
We offer a global benefits and rewards platform that creates a happier and more motivated workforce. Part of this is Celebration hub - a recognition and rewards tool that works for everyone, no matter where they are and what they like.
It allows you to recognise your people - and them to recognise each other - in a fun, engaging and personalised way. It also offers a wide range of rewards (including the ability to create custom ones), ensuring there's something for everyone.
Congratulating or thanking a colleague, employee or team through our platform is as simple as it is fun. You can pick from a variety of ways, to find one that suits the situation.
Employee-to-employee recognition. It's important to hear from your peers. We help your employees do that with shout-outs, which creates an engaged and enthusiastic company culture.

Company polls. A little competition will only make receiving recognition more valuable and fun. We make this easy and accessible through polls. They will allow you to start a little healthy competition by letting employees vote for colleagues who they think deserve recognition.

Milestone celebrations. It's not just about hitting your targets. We like to celebrate other successes in life as well. We make sure you won't forget a birthday or anniversary and are also there for your employees with other big life events.

An array of employee rewards. We know how important choice is to people, so we've got everything from big brand gift cards, to subscription packages.

Custom company values. Recognition is a great way to build a strong company culture, with your values as the foundation. We make it easy for you to assign rewards and recognition to certain values, so you'll stay on track.
Who is Perkbox for?
We're perfect for any company that has a diverse and multi-location workforce, and wants to keep them happy, healthy and motivated.
How much does Perkbox cost?
We know that every business has its own needs, and depending on your size and what you're looking for, we'll give you a custom plan, so you never pay for things you don't use. Click here to request a free demo without any strings attached.
2. Blueboard
If you want to give your employees recognition by giving them experiences, Blueboard is for you. Rather than using points, praise, or gift cards, Blueboard gives employees recognition that they'll remember.
How does that work? What if Janet from HR doesn't like surfing? No worries: Blueboard is all about letting people choose the experiences they're interested in. When you want to give someone an experience, you simply send them a Blueboard reward.
Then they can take their pick from the experiences Blueboard offers, so it's always tailored to them. What kind of experiences do they offer? Well, here's a quick pick from their popular rewards:
Zero gravity float therapy

Houseboating weekend trips

Scuba diving certification

Paragliding

Ziplining

Ice cave exploring
Who is Blueboard for?
It isn't for everyone, that's for sure. Blueboard is perfect for companies who like to do things a little differently, and who really want to connect and bond with their employees. What better way to do that through experiences? It also works for remote teams, since it's active in over 70 countries.
How much does Blueboard cost?
Their pricing depends on your company and location and is broken into the hard cost of the rewards and tiered service fees. According to Select Software Reviews, there are 8 reward levels, starting at $150 per reward. Getting started with Blueboard could range from $19,500 to $37,500.
3. Bonusly
Don't be fooled by their name: Bonusly does a whole lot more than just helping you offer bonuses.
Bonusly aims to make employee recognition the celebration it should be. The platform works based on giving out points. People can exchange these points for stores or services of their choice. Amazon, Spotify, Deliveroo, Nike, and Ikea are some of the places you could go to to redeem your hard work.
Employees get a points allowance, meaning they can give each other a certain amount of points every month. In a healthy company culture, that's a great way of providing peer-to-peer recognition.
Who is Bonusly for?
They have digital gift cards from stores worldwide, which makes Bonusly perfect for remote working companies who want to give tangible awards - because sending everyone a bottle of wine can be quite the hassle nowadays!
It doesn't stop at gift cards though. You can also cash out your points through PayPal, or use them to make a donation to a charity of your choice.
How much does Bonusly cost?
Their paid plans start at £1.91 per user, per month—plus your rewards spending.
4. Gifted
You might be able to guess what Gifted is all about. And you're probably right. Sometimes giving a gift is the best way to show your appreciation, and Gifted makes this a little easier.
It helps you send out the perfect gifts for every occasion, which you can even customise.
Who is Gifted for?
Gifted is especially handy for big companies who can't keep track of all the birthdays and anniversaries in their organisation. Gifted can help you automate all of that, while keeping it personal with a customised message. Plus, the recipients can pick their own gift from a huge selection of stores. You basically don't need to think about anything anymore.
How much does Gifted cost?
The software itself is free, so you only pay for the gifts you choose.