22 custom reward ideas
When giving a reward to an employee, it's commonly advised to make sure the reward is personalised. Easier said than done!
Perkbox Recognition allows you to create your own custom rewards for occasions where you need something more personal and specific to your business. We know it's hard to think of these custom rewards, so here are 22 ideas to get you started.
1. Mentor session or private lunch with the CEO
Depending on the size of your business, a dedicated hour with the CEO might be a huge motivator for employees that want career advice, have ideas they're like to share, or people who want to be noticed more. If the latter, we recommend giving your CEO a bit of background information on the employee and their achievements.
2. The ability to choose the next social event
A great idea for employees who might feel left out or don't usually engage in team events; maybe they're just not interested in what you usually do and would prefer something different!
3. An extra long lunch
Sometimes an extra 30 minutes at lunch really goes a long way! You can extend this reward for a week if you're feeling generous.
4. Come in late
Similar to the extra long lunch, but can be more targeted to employees who you know have busy mornings or are always sleepy at 9am. Maybe they've got school drop off, or commute from quite far away.
5. Invited to a meeting they usually wouldn't be
If you have an ambitious staff member who wants to know more about how the business works or how strategies are created, inviting them to a more senior meeting can be a real motivational boost. If you don't want to disclose anything sensitive, a brainstorm meeting is a safe bet. Even better, ask if there's a specific team they'd like to know more about and let them sit in on a regular catch up meeting.
6. Bonus L&D budget
Whether it's a ticket to a conference or a subscription to an online learning service, giving your employees a little extra budget to hone their skills (personal or professional!) can also encourage your other employees to use their L&D budgets, keeping your employees up to date and on top of their professional training.
7. Implement one of their ideas
If an employee has recently been saying "we should do…", and they've done something worthy of a reward, then consider implementing their idea! Whether it's more after work events, a change to your service or product, reward them by giving it a go. If the idea is really big, consider making it a trial or a larger project that they will stay involved in as it develops.
8. Upgrade their workstation
This is especially helpful for anyone working from home. You may have given out a WFH furniture budget after the events of 2020, but even something as simple as a more ergonomic mouse (or something else of their choice) can make a huge difference in productivity and motivation!
9. A trophy
Sometimes all we need is our name engraved on a plaque to get the competitive juices flowing. One of those shield type trophies where you can have multiple spaces for employee names will make it a great tradition that employees will work hard to continue on.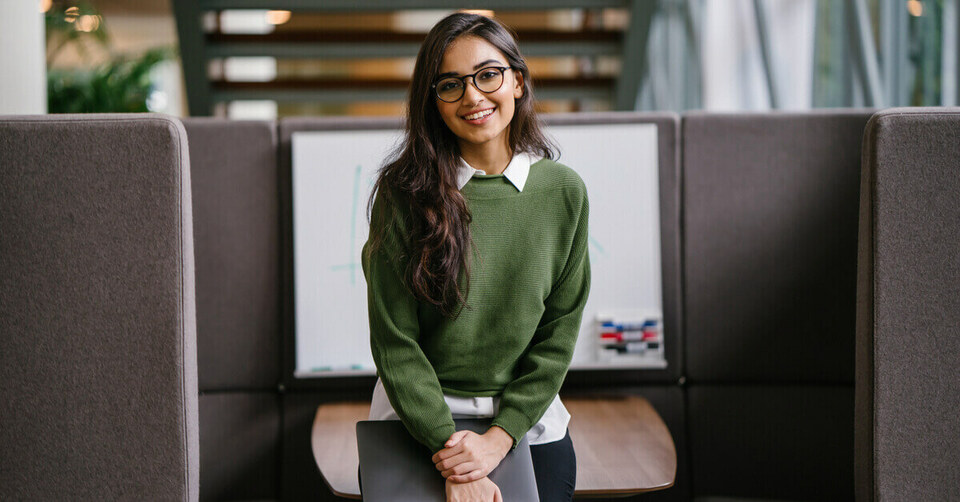 10. Profile the employee
Write up a profile on the employees work and share it not just inside the company but also outside! Share it from the company LinkedIn page and tag the employee to give them a shout out. If you're more media savvy, you can also include them on your next press release.
11. Time with a financial planner
If you don't offer a high salary, a great way to financially support your employee is book them in a session (during work hours) with a financial planner who can help them set goals and better manage their finances. Great for any employees who are aspiring to buy property or start a family
12. Work remote (for a period)
The rise in flexible and remote work has made a lot of us realise we could do our job from anywhere… even say a tropical resort? Or out in the mountains with pre-work hikes… If you've got team members who are dreaming of this, allow them to work remotely for a short period (a Friday + Monday long weekend, a week, or even a month!). Employees will still work 9 to 5 but have the luxury of adventuring before and after work.
13. Let them delegate a responsibility
Every job has that one thing that you just can't bring yourself to do. For many employees it's tedious admin tasks. If their team agrees to take up the extra work, let them delegate one task for anywhere between a day to a week; you don't want it to feel like a punishment to the other employees! It should feel more like "we appreciate you so much we're willing to do this for you".
14. Team experience
If you want to reward the whole team, let them pick what they'd like to do. Whether it's a long lunch out, an after work event, or a full day getaway of fun activities, allowing them to plan their own reward will be well received.
15. Desk plants
As soon as you've got a plant on your desk, it's impossible not to form an attachment to it. If you know an employee would appreciate it, get them a small but beautiful desk plant. If you're lacking sunlight, succulents are a great option.
16. Bring dogs into the office
Many dog related charities (think RSPCA or Guide Dogs Australia) do corporate experiences where they bring puppies into the office for a cuddle for an hour or two. This is not only a stress buster, and supports animal services, but some team members might fall in love and adopt a puppy!
17. Red Cross blood drive
If you have an employee who is an avid support of blood donations (maybe they have a family member who received a life saving donation), show your support by organising a group donation. You can book these in advance and even organise a shuttle service directly through Red Cross.
18. Charity support
Similar to the Red Cross, if you have an employee who is known for supporting a particular charity, organising a donation drive or bake sale can be really meaningful to them and they'll remember that gesture forever.
19. Stock their favourite snack in the kitchen
Allow them to name their all time favourite snack and keep that in your kitchen for a day or a week. It'll be a great conversation starter!
20. Mock performance review
Ambitious employees might be impatient to wait for their annual or quarterly review, especially if they've made clear that they're working towards a promotion. Allowing them to have a mock performance review can help them either keep it up and motivate them until the real deal or course correct them to avoid disappointment when the real thing comes around. What they'll appreciate out of this reward is the time and effort you put in, so don't cut corners on it.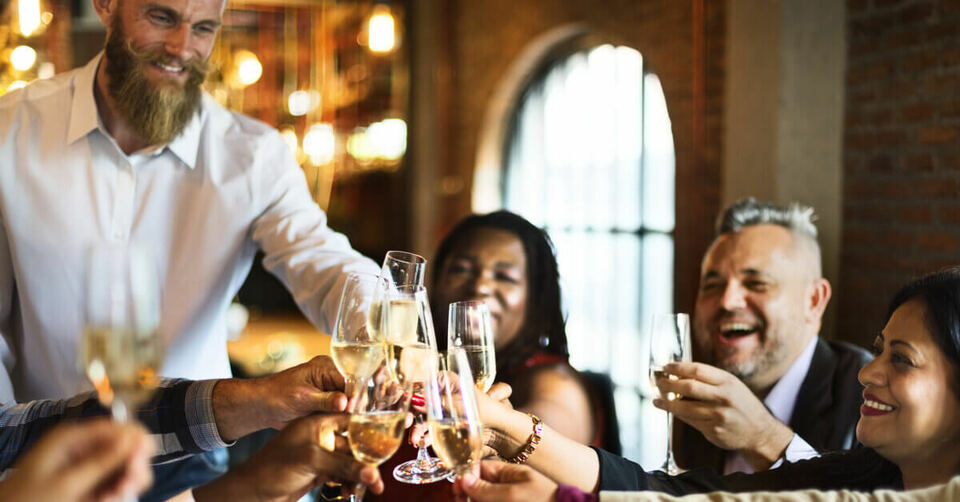 21. VIP dinner ticket
If you hand this one out regularly (e.g. quarterly), you can wait until a certain amount of people have been rewarded with a ticket and then send the group out for a spectacular dinner together.
22. Choose a topic for the next lunch 'n' learn
Lunch 'n' learns are a great way to keep your team learning without interrupting the workday. Running a Ted Talk (which are free) on a screen in the lunch room or a board room at a designated time is a really easy way to run them, and you can let your employee pick which talk you watch! You can also use podcasts or Blinkist.
Read next: How to run a Blinkist bookclub
Another idea is to give employees permission to leave early, or have an extra day off. We think this is a great reward, but it needs to be used sparingly! If the broader team is in the middle of a crunch, and having a team member off for a day will impact others' workloads, it's best not to give time off.