How to set up a workspace at home
The setup of an office space can strongly influence a person's productivity levels, and as we all continue to work from home during COVID-19, you'll find getting the home office environment right will increase your focus, efficiency, and overall wellbeing.
Countless professionals across the globe have had no choice but to vacate their offices and bring their work home indefinitely, making the buzz-terms of the highlight anticipated year of 2020 (almost comically): 'working from home' and 'remote working'.
Ironically, up until the coronavirus outbreak, many employers had been grappling with the idea of allowing their staff to take days to work from home.
As the popularity of the concept grew, employers still had concerns around distractions and lack of efficiency, and were therefore often reluctant to let their employees make too much of a habit out of working from home.
But, with all of its shortcomings, working from home also has some significant benefits in a world without a global health crisis. It makes life easier for people who have a family, need a change of scenery, or who are needed at home for other (passive) reasons.
Read: How Perkbox is working from home
Unique opportunities
If there is a silver lining to this grim coronavirus cloud, it's that the business world now has an opportunity to learn how to create optimal and high-functioning workspaces within their home environments, so that when the storm passes, the ability to work from home productively will have become second nature to us all.
A big part of being able to successfully work from home comes down to how your home workspace is set up. Whether you've got a dedicated room or if you live in a studio apartment, there are certain things you can do to minimise (or even eliminate) the distractions and increase productivity at the same time.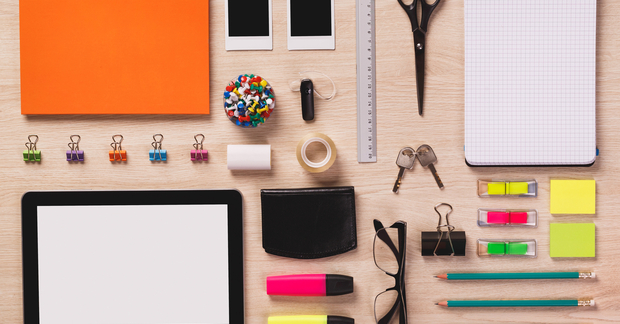 Read: How to stay productive while working from home
Getting the ergonomics right
Proper office ergonomics are extremely important when setting up any office, but with the beds, couches, beanbags and dining chairs that many people have at home, it's especially important to put effort into getting the ergonomics right at your home office.
According to an article published by the Mayo Clinic, a world-renowned hospital in the US, using a chair, desk, computer monitor and other office equipment that are designed to keep your posture will "keep your joints comfortable" while working.
While it is of course important to make ensure that the actual furniture and equipment used in your home office is good for your posture and joints, the Mayo Clinic also offered the following guidance on how to position key objects on a desk to ensure joint health.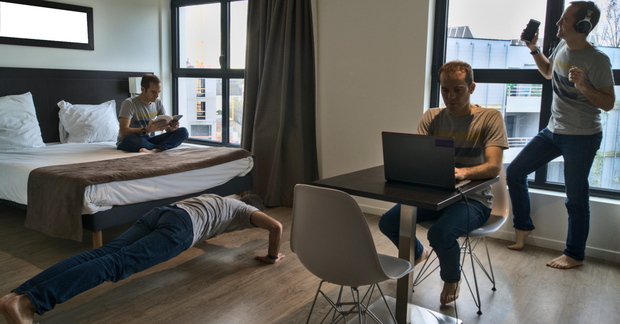 "Keep key objects — such as your telephone, stapler or printed materials — close to your body to minimise reaching. Stand up to reach anything that can't be comfortably reached while sitting."
If you can create a home workspace that prioritises proper ergonomics, you'll be well on your way to creating a sustainable model for working from home.
Feeling like you're in the office
You don't need a designated study or office spare room at home to set up a full-fledged home workspace. With the right approach, a home office can be fashioned in the most basic of environments.
Office vibes come from aesthetics more than anything else. If you live in a studio apartment and need to use a dining or kitchen table as your work desk, don't be afraid to move things around in order to give the area an office-like feel.
Read: What to do when staff can't work from home
Move the fruit bowl off the table, change the tablecloth and try to remove or replace anything that resembles 'home'. You'll find that tweaking the environment to make it as office-like as possible goes a long way.
Getting the transition down pat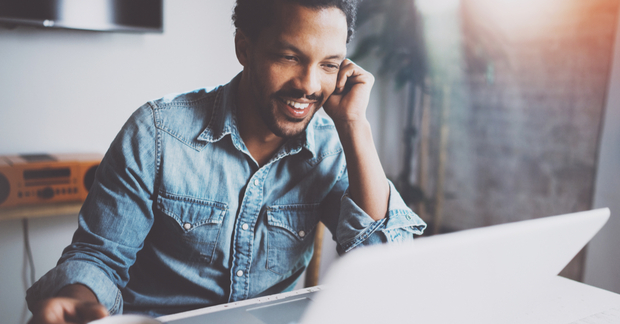 Transitioning from home-life to work-life and back to home-life again smoothly is arguably the most challenging part of working from home, and mastering that transition is the key to enjoying the benefits of working from home.
Once you finish work for the day, pack things up so you don't have to face the office until the following day. If you've got a designated room, shut things down and close the door.
For those using a room that they need for other reasons, try your best to restore the room to its original state and leave as few remnants of your office as practical.
Self-discipline is key
Once you've got the physical environment right, the rest of it comes down to your mindset and attitude.
You can have the right furniture, a great set up that makes you feel like you're in the office, and you can own that transition process, but without a can-do and disciplined attitude, distractions will always find a way to creep into your workday.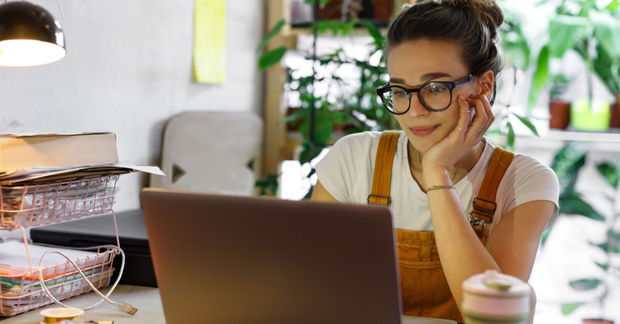 To keep your work attitude strong and in the right place, it's important to be disciplined. Since working from home can make you more vulnerable to distractions, you need to be stricter than usual to maintain productivity.
Try to keep a consistent work schedule, with strict work hours in place, and dress like you would if you were spending the day in your actual office. Set yourself coffee and lunch breaks and strict time limits so they don't turn into opportunities for distraction.
Avoid taking personal calls outside of those breaks and try your best to stay off news sites and social media so you don't unnecessarily lose focus.
Finally, it's important not to mistake working from home as a means to multi-task during the workday and juggle home and work life at the same time.
If someone in your house is unwell and needs to be looked after, make sure to utilise your sick leave entitlements, and don't be afraid to use some of your annual leave entitlements to take a break and sort out your own personal affairs.
Read: An HR Managers guide to paid annual and sick/personal leave