How to stop the Great Resignation from biting your business
The world of work has changed a lot in recent years (actually, the world in general has), and one of the phrases you've probably heard a lot is the 'Great Resignation'. It's a phrase that sends mild shivers down the spines of HR leaders, and has gotten plenty of media coverage.
But what exactly is the Great Resignation and why did it happen? More to the point — how can you as an employer prevent this from happening to you? After all, it might seem like a workplace Armageddon, but there are actually plenty of actions employers can take to prevent people leaving.
Read on for all you need to know!
The Great Resignation: what?
First things first — there's nothing great about it for employers.
The Great Resignation as a phrase was coined by Anthony Klotz, Associate Professor of Management at Mays Business School. It refers to the mass exodus of employees, which began in 2021. It started predominantly in the US, where the number of workers quitting jobs has consistently exceeded pre-pandemic levels, and the resignation rate at the end of 2021 was the highest since records began — including the period during the Great Recession.
Like many things, it's been predicted to become a worldwide trend — a study by Microsoft revealed that over 40% of global employees were considering handing in their resignation. In the UK meanwhile, a study showed that 69% of workers were thinking of resigning in 2022, and the number of open job vacancies has continually hit record levels in recent months.
Over in Australia — a country where employee turnover levels were quite low during the pandemic — data suggested that the number of workers changing jobs in October 2021 was up 26% compared to the same period in 2019.
There've been differences based on industry as well, with some being affected more than others by the Great Resignation. Leisure & hospitality, food services, retail, healthcare and tech have seen high numbers of resignations. Initial studies have also shown that resignation rates tend to be highest for mid-career employees (generally those workers between the age of 30 and 45).
So, now you've got an idea of what the Great Resignation is, the next question is pretty obvious.
The Great Resignation: why?
There's no single reason for so many people quitting or planning to quit their jobs. Instead, there are multiple factors contributing to this.
Since the COVID-19 pandemic, people have become more aware of their self-worth, and more willing to question and change their lives. This includes the type and amount of work they do, along with their pay and benefits. In other words, those who were perhaps willing to accept poor working conditions and/or packages are less likely to do so now.
In addition, with the global talent shortage at a 15 year high, employees know there'll be lots of opportunities available to them, as companies go out of their way to attract workers. It puts them in a very strong position and more likely to switch jobs.
This could especially be the case for those mid-level workers we mentioned earlier, for whom resignation rates have been higher. Think about the shift we've seen to remote work. Some companies may now see it as a risk to hire people with lesser experience, as they won't be able to benefit from in-person guidance. This gives more bargaining power to those who've been in the workforce for a bit longer.
Another reason for the Great Resignation could be that many workers were looking to resign pre-pandemic anyway — but delayed this due to all of the uncertainty. This could mean the record-breaking surge in resignations that are happening are a consequence of more than a year's worth of build-up.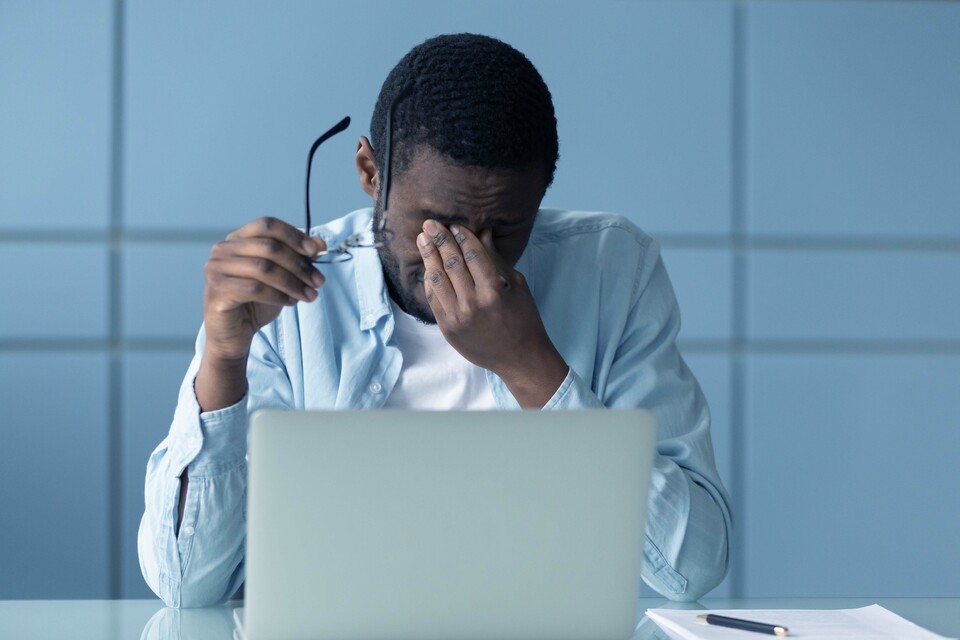 And of course, wellbeing has become an incredibly important factor. If people feel the demands on them are too much, they will look to leave. Last year, a survey of US workers showed that burnout was the most common reason people were looking to quit their jobs.
In general, resignation rates have tended to be higher amongst employees who experienced an increase in demand during the pandemic, leading to a higher workload and burnout. However, even those workers in other industries have realised the importance of wellbeing and a healthy work/life balance. It's no exaggeration to say that if you want to stop workers quitting, this is now a must-have rather than a nice-to-have.
Which leads us nicely onto the next section.
Five employee retention tips to thrive during the Great Resignation
So, we've taken a look at why more people are quitting. Fortunately, there are things you can put in place to prevent your business from being affected by the Great Resignation. Here's five of our top tips.
Prioritise health and wellbeing
Create a culture where employee wellbeing comes first. Speak with managers and team leaders to make sure you're not setting the bar too high, and expectations are at a realistic level. It's good for managers to have daily or weekly meetings with their teams to judge employee workloads and capacity. These don't have to be long meetings — stand-ups work fine — but it's a chance for people to say what they can and can't do. It's important for managers to ask their employees the all-important question: "Does anyone feel overstretched at the moment?" This simple act of caring shows employees that they're not just seen as a resource.
Offer greater flexibility
The last couple of years have sharpened employee minds and made them value a good work-life balance, and the onus is on businesses to help with this. An Australian study showed that if remote work was no longer an option, 1 in 3 people would not go back to their commute, 26% would look for a new remote role, and the rest would relocate or retire.
Of course, flexible working means something different to each organisation. Some may be able to offer a work from home option quite easily, whereas other business models rely upon people being on-site. These companies should then look for other ways to be flexible.
Could you allow employees to work hours that are better for their lifestyle? Even simple things like allowing employees to listen to music at work, or take phone calls, can help you with retention.
Strengthen the employer-employee connection
More and more workers are prioritising things like culture over salary, so you need to pay attention to developing this. One aspect that helps is a clear and consistent recognition strategy. Many companies tend to have some sort of social recognition platform, but you can also simplify things. End of week recognitions and quarterly/yearly awards can go a long way to developing this culture. It shouldn't only be senior leaders doing the recognition though. Find a way for employees across the company to recognise each other too.
Aside from good work, there are so many other opportunities for employers to celebrate their people during the course of a working week. Examples include new starters, work anniversaries and personal milestones such as birthdays and engagements.
At Perkbox, each new starter is welcomed with their manager sharing a short bio about them on one of our Slack channels. For anniversaries, at the start of each week, our People team announces the workers who are celebrating their landmarks. Their manager will then write a message about what that person has brought to the company, including contributions from their teammates.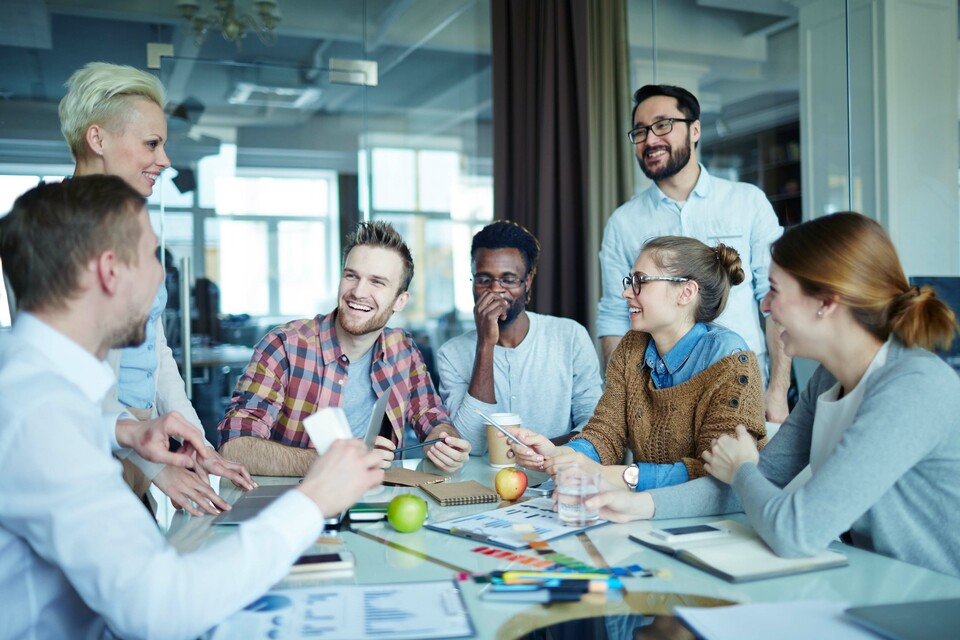 Support financial wellbeing
Of course, money is still a key factor for workers. But it's not just about offering a competitive salary. Take a look at your overall benefits package and how well it caters to people's financial wellbeing goals. Money is a leading cause of stress for employed adults, something which has been exacerbated by COVID-19. While companies can't control what employees do outside of work, they can try to make them feel more secure.
One way to help is by providing financial education or money management services. These will give your workers the tools and know-how to help them use their money better. They'll then be less stressed — ultimately being happier in their jobs and more productive.
In general, the modern day workforce is paying more attention than ever to the benefits that come with jobs. The days of being happy with just a company pension are long gone! You should constantly analyse what others in your industry are offering, and try to offer as much choice and variety as possible.
Show your progression path
One of the best ways to stop people leaving for pastures new is by showing them the opportunities available with you. The best employers don't just offer jobs — they offer careers.
Although managers are historically the ones to help employees progress in their role, HR have a big opportunity to support here. You can give team leaders the tools to provide their workers with a roadmap of how they can progress.
One way is to introduce a career growth framework. This helps employees see where their current skills lie and what they can do to grow. This might include peer-to-peer feedback from colleagues, constructive reviews with managers and setting up a mentoring scheme with senior members of the business.
The key takeaway
The Great Resignation isn't going away, nor is it just a media buzzword. Businesses will continue to see more people quitting their jobs, for a number of reasons. Simply carrying on with the same approach as before won't help with your employee retention.
At the same time, we've never been ones to listen to the doom and gloom merchants. Like we said before, this doesn't have to be a workplace Armageddon (but feel free to imagine yourself as Bruce Willis if it helps). By putting employee needs and wants first, and making some tweaks to your offering, your company can still keep hold of top talent.
The power to make a change is all yours.
Sources and further reading