Introduction
In turbulent economic times, company culture can get left behind to focus on more reactive measures and of course, immediate health concerns. However, now that businesses are learning to adapt to a 'new normal' we'd like to make a case for the importance of company culture.
Culture underpins everything within an organisation and has direct effects on performance, profitability and revenue growth. So let's explore the 5 key reasons why company culture is important in the COVID-19 era.
Why company culture is important
You will turn your employees into your biggest brand advocates
A positive and robust organisational culture has the incredible power to turn your employees into your brand's biggest cheerleaders - even when times are tough. Now more than ever, people are looking for more than a steady paycheck and basic benefits; they want to feel like what they do matters and that the company wants what's best for them. When your employees feel this way, they'll not only be happier, but they'll tell people that they are! (Bonus: happiness is contagious, and your delighted employees will spread it around the workforce.)
LinkedIn research shows that more than half of job searchers would like to be able to visit a business and experience its culture before committing to join the company. And who wouldn't want that visit filled with brand advocates to attract top talent?
One way to give employees a boost and encourage brand advocacy is to promote a culture of recognition. Celebrating individual and team success fosters a feeling of accomplishment amongst your employees. Feeling proud of the work they've done helps people feel like they're progressing and making a difference. Research from the Happiness Research Institute backs this up, finding that reaching goals is the fourth most crucial influencer in employee engagement.
You will retain your top talent
The cost of employee turnover is as much as 2.5 times an employee's salary depending on their role - a cost we're sure your company could do without in already turbulent economic times. So how do you retain your top performers and valuable employees? Enter: Company culture.
Employees don't want to feel like they are just a cog in the machine of the business. Rather they want to feel like they are an appreciated part of a positive community - a more significant challenge now with distributed teams and less in-person contact.
A cohesive and inclusive company culture is key to building this sense of community. Ensure your employees, whether they are in the office or not, feel as though they are a part of the company community and enjoy the benefits - like retaining top talent!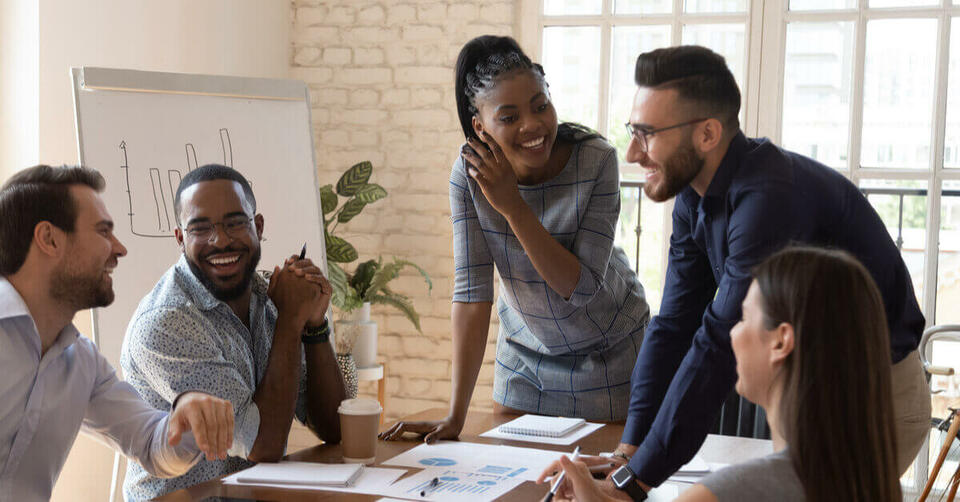 You will shift from being just a company to a team
A thriving corporate culture transforms your company from a business into a team. How? When your culture is on-purpose, clear and connective, it will keep your employees aligned with the overarching business mission and vision. Company culture also sets employee expectations on how to behave at work and within a team. It also crosses the boundaries between separate groups and brings everyone together under the one banner.
In an increasingly distributed working world, connecting employees and making them feel a part of the team is becoming more difficult. However, digital tools can help bridge the gap:
Collaboration tools like Slack keep communication channels open

Reward and recognition platforms like Perkbox keep people motivated and encourage team appreciation

Video conferencing services like Zoom get people "face to face" when they can't be together physically
Your employees' wellbeing will be prioritised
The Black Dog Institute tells us that "mental illness is now the leading cause of sickness absence and long-term work incapacity in Australia". It's therefore evident that taking care of employee wellbeing should be at the top of the priority list.
As company culture is embodied and reinforced through numerous touchpoints in an organisation, it has a huge knock-on effect for employee wellbeing. An unhealthy culture of overwork, stress, and never switching off will result in poor health and feeble workplace performance.
Instead place employee wellbeing at the centre of company culture, not only by encouraging employees to participate in wellness initiatives but by re-writing those 'unwritten' rules of the workplace with healthy alternatives. E.g. no more late-night emails or competition over who is 'busier' or sitting at their desk the longest!
Your business values will be kept alive
In uncertain times, when business as usual is thrown out the window and companies are merely reacting to external events, company values can lay forgotten. Don't let your company values gather dust! Instead, keep them alive and well through your company culture.
Your company values are a unique set of principles that will guide everything you do at the business. Choose values which reflect what's important to your organisation, and what employees should expect from the workplace.
One Perkbox client runs a monthly poll, asking employees to nominate a teammate who 'lives and breathes' a specific company value. The team member with the most votes receives a voucher for their excellent work. This is a great way to keep those company values top of mind!
Company culture is an important part of your employees' overall experience at work. Perkbox works with more than 8,000 companies, helping them improve their recognition and reward systems, which has a direct effect on company culture. To learn more about how investing in employee experience can benefit your company, check out Your Ultimate Guide to a Killer Employee Experience!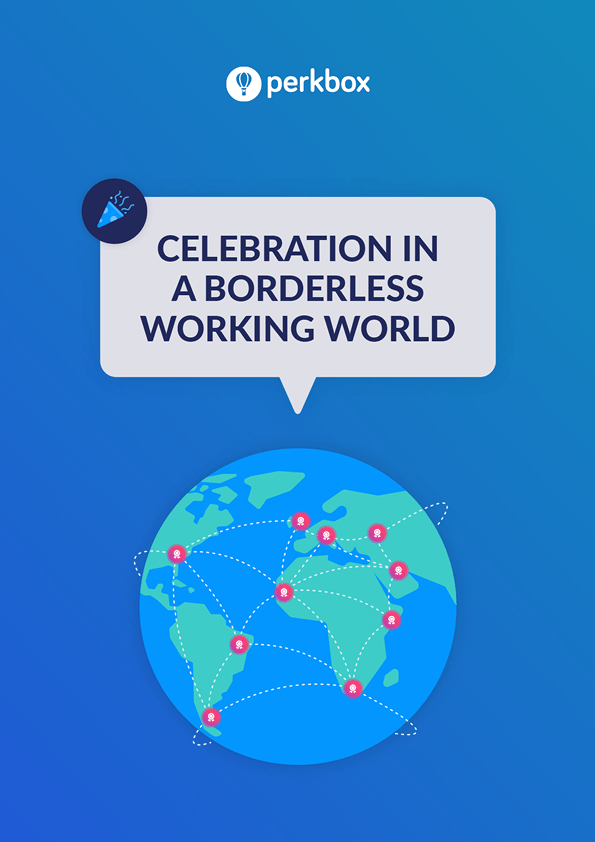 Featured resource
Learn how your business can celebrate in a borderless working world
How do you celebrate successes when people are working from different locations?
This ebook takes you through some top tips to building a culture of appreciation.