Perkbox talent directory
Due to the current climate, we have had to make some redundancies at Perkbox. This was an extremely difficult decision for us as we have had to say goodbye to individuals who have helped Perkbox get to where we are today. We are truly thankful for everything they have given to us. These individuals embody our values of Trust, Unity, Curiosity and Spirit.
If you are looking for dedicated and ambitious individuals who will go above and beyond, please take a look at the profiles below. We know that they will be a great addition to any organisation!
Maddy Cullen
Marketing & Events Manager
London
With fantastic experience at EY and Google before coming to Perkbox as our Events and Marketing Manager, Maddy is an excellent all round marketing professional. Building on her First Class Honours Degree and a Distinction in her Chartered Institute of Marketing Post Graduate Diploma, Maddy has broadened from her foundation in excellence in Event Management to be a valuable marketeer across Account Based Marketing and Internal Communications. She is also passionate about broader employee wellbeing, is a qualified Mental Health First Aider and a professional Pilates and Yoga Instructor.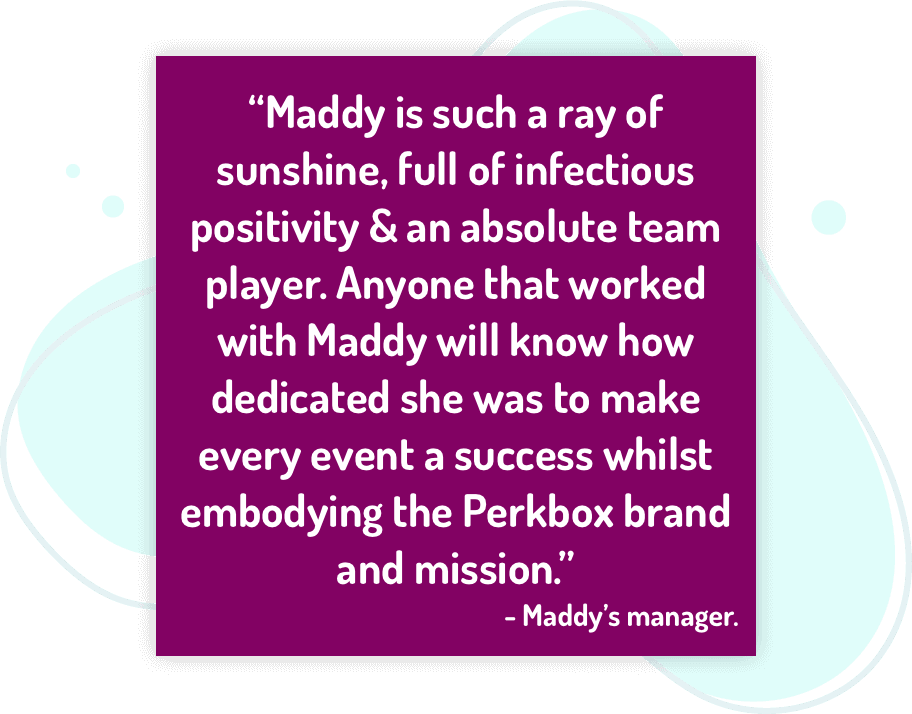 Ricky Pari
Project Manager
London or Brighton
From working on core communication projects to business critical transformation projects, I'm able to manage and deliver on multiple work streams while upholding quality and hitting targets. I work well at managing a team as well as working solo depended on the size of work needed. I like to be hands on and involved as much as possible. In the past I've mostly focused on external projects but found my time at Perkbox mostly doing internal projects, happy to work on either!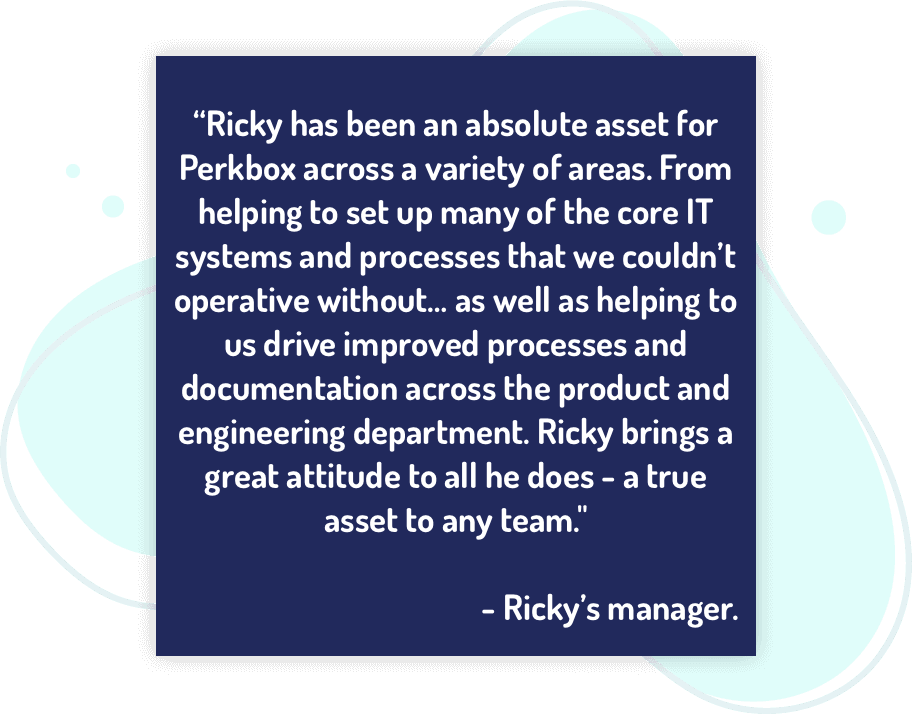 Filipe Antonio Costa Graca
Front-End Engineer
London
I am a Front-end Engineer with two years of commercial experience working and building a wide range of interfaces from, but not only, internal and client ones. From my experience, a great application is often the one that has a readable codebase, a helpful static analysis tool, a good amount of unit and end-to-end tests, uses components, and has well defined bounded contexts or separation of concerns.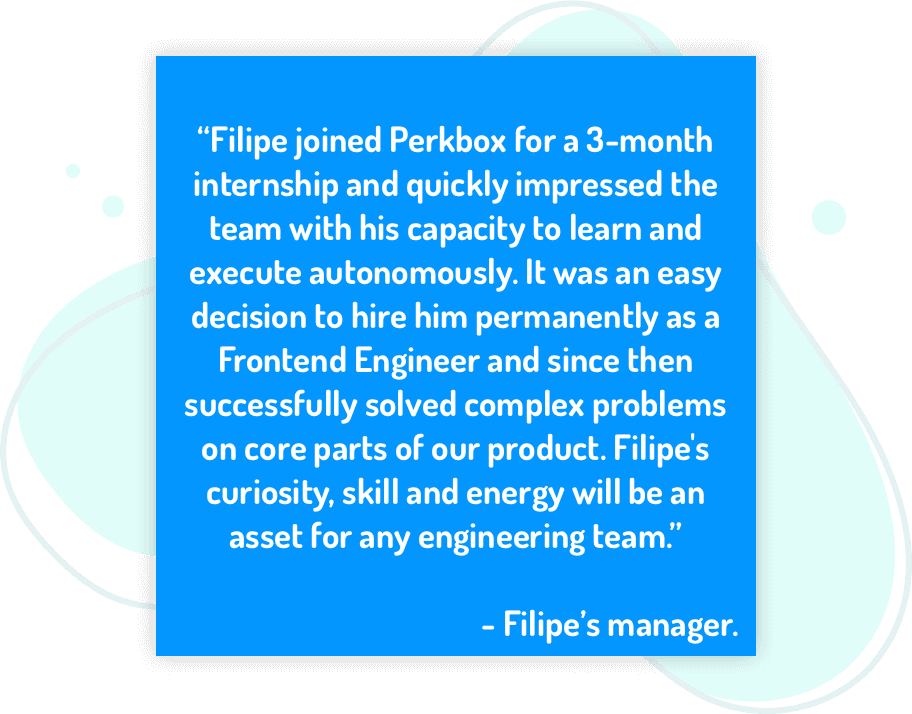 Mustafa Dubul
Backend Engineer
London
I'm an engineer with experience in delivering and implementing Backend services. I endeavour to produce high quality, reliable and tested backend code that follows best-practices. I take ownership of the full development cycle of features, from design, implementation, testing, deployment and maintenance as well as managing systems incidents. I code predominantly in Go, enjoy building systems and working in a cross functional team.