Strengthen culture and communication across locations
Ensuring everybody across your business is on the same page is vital to ensure success.
With Perkbox, you can ensure all of your employees are on the same page, regardless of where they're based. Get one step closer to a true "one team, one dream" approach.
Enhance internal communication with a central source of company information
Reduce the reliance on managers in each location to cascade, ensuring clarity and consistency
Increase cultural alignment across teams, regions and locations
What's included with Perkbox
Custom cards
Highlight the things that matter with custom cards
Easily share anything you want, from people initiatives to news updates, with custom cards and link to relevant resources, saving you time and effort.
Create visual cards to:
Communicate any updates like introducing new joiners, sharing great pieces of work, highlighting upcoming social events
Feature important company information and updates such as OKRs, HR policies, company benefits
Link these cards to anything you want to showcase, such as town hall video recordings, company values or key resources, saving time on having to direct your employees to these locations
Either choose from a template or make your own from scratch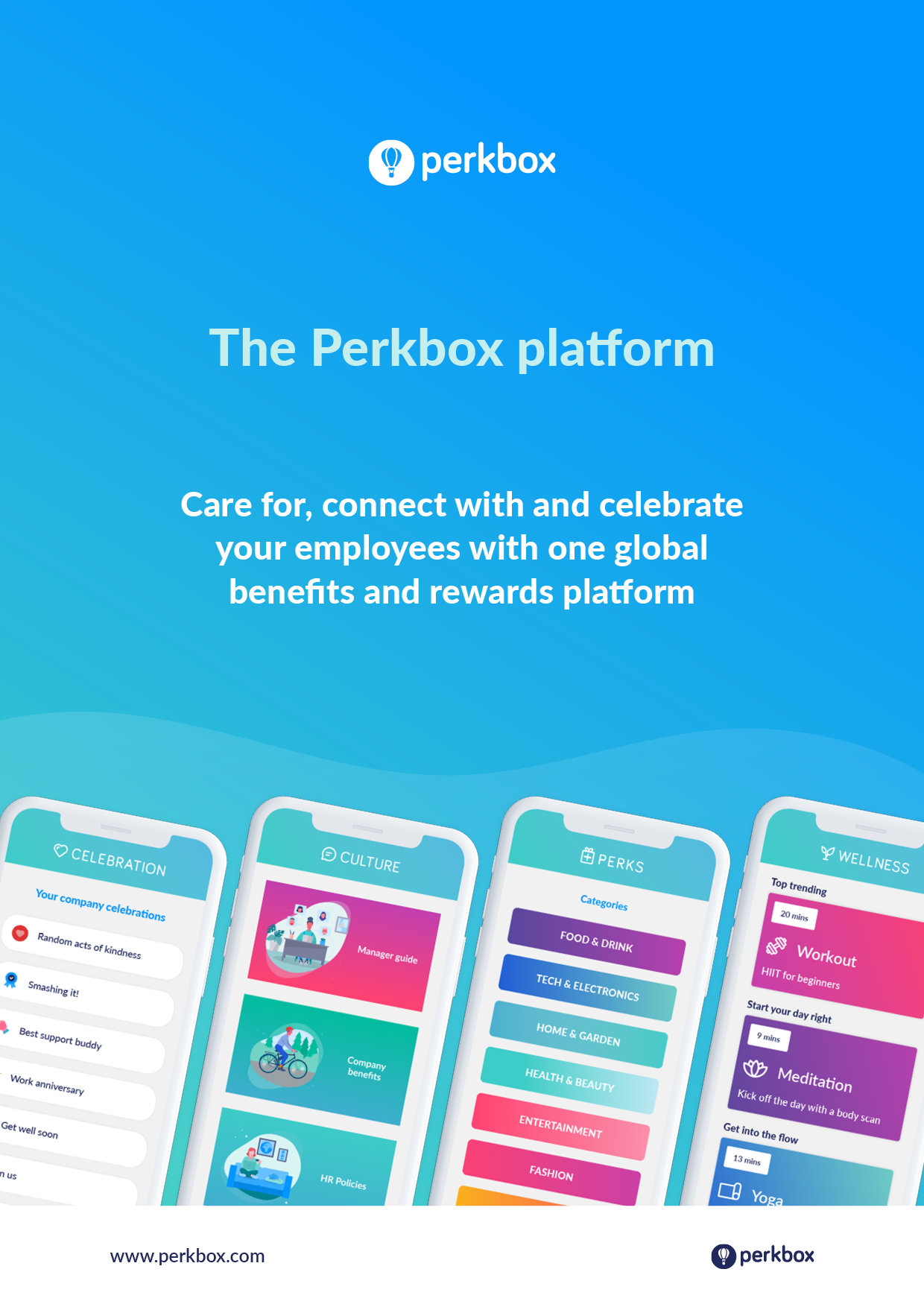 Featured brochure
Get an overview of the platform
Learn how you can care for, connect with and celebrate your employees with one global rewards and benefits platform.
Available on the go
Provide access to company updates any time, anywhere
Make your comms and resources available on the go, so employees worldwide can access them at any time,
Accessible via web, tablet and our easy-to-use mobile app

Explore Perkbox
Celebrate and appreciate your employees with:
Sign-up to our mailing list
Subscribe to our mailing list, and we'll deliver you the latest insights and resources.