Trusted by over 4,000 businesses worldwide










What is reward and recognition and why is it so important?
It's a simple human need to want to feel valued and appreciated. And one of the main ways that people can fulfil this need is through their work.
When an employee receives recognition and appreciation, it motivates them to work harder and as a result, the company's productivity levels increase.
It's not about giving accolades every other hour. It's simply acknowledging an individual or team's behaviour, effort and achievements in the workplace that support your organisation's goals and values.

Reward and recognition is the key to employee engagement
Having a strong reward and recognition culture can have a huge impact on not only how your employees perform, but how engaged they are. This contributes to employee satisfaction levels which can also impact how likely your employees are likely to stay with your business.
Perkbox helps you celebrate employees, strengthen relationships and create a long-term culture of appreciation across the business.
66%
of employees believe rewards would increase loyalty¹
60%
of best-in-class organisations stated that employee recognition is extremely valuable in driving individual performance²
63%
of employees who are recognised are very unlikely to look for a new job³
An all-in-one reward and recognition platform for your workforce

All your benefits and rewards in one easy-to-use platform
Say goodbye to managing benefits and rewards with multiple providers!
Perkbox brings everything together in one place – saving you time and money.

For all your employees, no matter where they are
Perkbox is designed for global, dispersed, hybrid and remote teams.
This means that your employees can send rewards and recognitions to each other no matter where in the country or world they are.

Give your employees flexibility and choice
Not all employees like the same things, so variety is key.
Perkbox offers something for everyone – reward your employees with our handpicked rewards.
What's included with Perkbox
Send and receive rewards
Reward employees with something meaningful, every time
Give rewards – big or small – that will matter to the employees' lives, whatever their needs and lifestyles.
Reward your team with points that gives them the flexibility to choose the reward they want, when they want
Our rewards include everything from cinema tickets to vouchers and gift cards for global brands
Send a personalised note with every reward

Send and receive recognitions
Celebrate incredible work company-wide
Get your whole business to celebrate achievements, milestones and the people behind them, no matter where your people are based.
Simply select who you want to recognise and tell them why you appreciate them.
Our employee recognition tool gives you and your employees the power to:
Recognise each other on a

company-wide feed
Attach company values to your recognitions
Reply to their recognitions and leave comments on their colleagues' recognitions
Keep the buzz going and interact with recognitions by starting conversation threads

Assign company values
Linking recognition to what matters to your business
Help everyone understand how their actions help drive your business forward.
Add your company values to the Celebration hub to ensure every recognition ties back to what your business stands for
When an employee sends a recognition, they will be able to select what specific company value their colleague's achievement is linked to

Start internal polls
Team and company-wide polls
Start a poll and get your employees involved, whether you're looking to find some work inspiration, start a healthy competition, or simply have some fun.
Create polls and get people voting
Get polls that suit your needs by either creating your own or selecting from one of our templates
Celebrate your company values further by tying them to your polls

Getting started is easy
All you have to do is tell us you're interested and we'll sort out the rest.





Employees love using Perkbox
480,000+
employees love using Perkbox
£3,300,000+
saved by employees this year
77,000+
recognitions sent this year
Why Perkbox?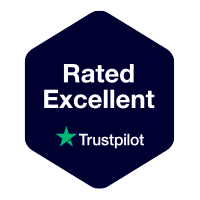 Rated 'Excellent' on Trustpilot

Leader in G2's Employee Engagement category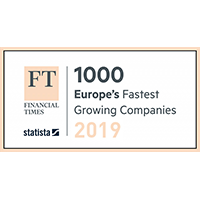 Europe's Fastest Growing Tech Company 2019