Over 4,000 businesses reward and recognise with us
























What is reward and recognition and why is it so important?
It's a simple human need to want to feel valued and appreciated. When an employee receives a reward or recognition, it motivates them and drives them to achieve greater things.
Having a strong reward and recognition culture can have a huge impact on not only how your employees perform, but how engaged they are. This contributes to employee satisfaction and retention.
With Perkbox, you can create a culture of appreciation, and build a consistent reward and recognition program that works for all your teams.
An all-in-one employee reward and recognition platform for your workforce
Perkbox helps you put all your employee perks, benefits, rewards, and wellbeing support in one location. Not only is this easier for you to manage, but it's easy for employees to access — increasing your benefit uptake and ROI.





What's included with Perkbox
Send and receive rewards instantly
Reward employees with something meaningful, every time
Give rewards – big or small – that will matter to the employees' lives, whatever their needs and lifestyles.
Reward your team with points that gives them the flexibility to choose the reward they want, when they want
Our rewards include everything from cinema tickets to vouchers and gift cards for global brands
Send a personalised note with every reward

Send peer-to-peer recognitions
Celebrate incredible work company-wide
Get your whole business to celebrate achievements, milestones and the people behind them, no matter where your people are based.
Simply select who you want to recognise and tell them why you appreciate them.
Our employee recognition tool gives you and your employees the power to:
Recognise each other on a

company-wide feed
Attach company values to your recognitions
Reply to their recognitions and leave comments on their colleagues' recognitions
Keep the buzz going and interact with recognitions by starting conversation threads

Assign company values
Linking recognition to what matters to your business
Help everyone understand how their actions help drive your business forward.
Add your company values to the Celebration hub to ensure every recognition ties back to what your business stands for
When an employee sends a recognition, they will be able to select what specific company value their colleague's achievement is linked to

Start internal polls
Team and company-wide polls
Start a poll and get your employees involved, whether you're looking to find some work inspiration, start a healthy competition, or simply have some fun.
Create polls and get people voting
Get polls that suit your needs by either creating your own or selecting from one of our templates
Celebrate your company values further by tying them to your polls

Why Perkbox?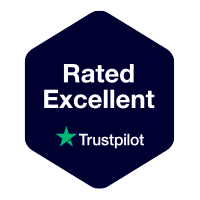 Rated 'Excellent' on Trustpilot


G2 leaders for the fourth quarter running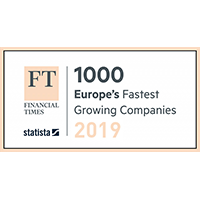 Europe's Fastest Growing Tech Company 2019
Employees love using Perkbox
604,550+
employees love using Perkbox
£4,171,846+
saved by employees last year
106,938+
recognitions sent last year