Inside The Cuddle Club at Perkbox HQ

On Wednesday 29th March, Perkbox's London office proudly hosted The Cuddle Club in partnership with London Dog Week.
Both Perkbox and LDW are passionate ambassadors for dog-friendly workplaces. The event was a celebration of this growing trend, and the perfect chance to share our own research on the subject. So it was only right that we invited some VIPs! That stands for Very Important Pooches, FYI…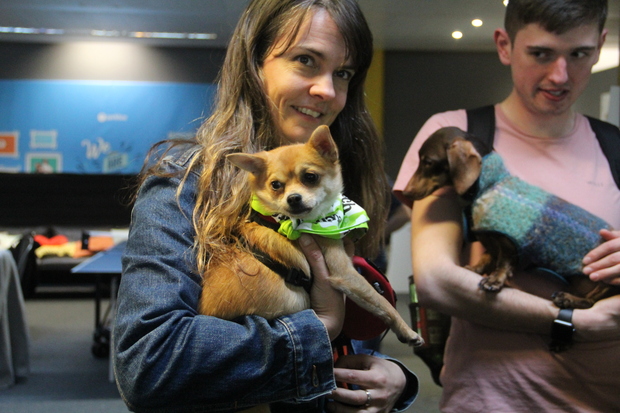 The guest list included Perkbox's own beloved office critters, as well as four-legged visitors from other dog-friendly companies, such as Bingo from Monzo and Peanut from Ocado. Bruno the mini dachshund – who's something of an Instagram celebrity with over 130k Instagram followers – also graced us with his presence.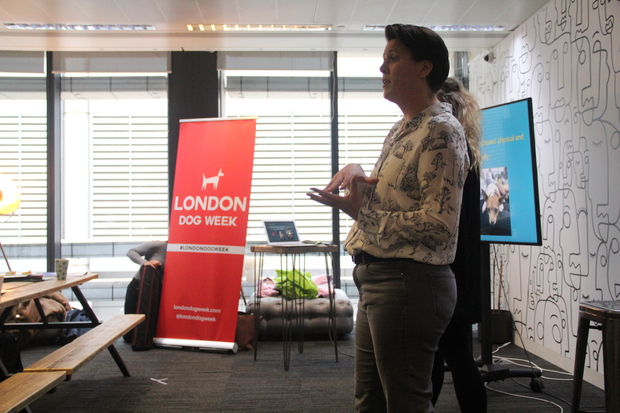 The results
Once our guests had the chance to schmooze and/or sniff each other, Perkbox's Events & Employee Engagement Manager Maddie and Employee Development Coach Bobbi presented the findings of a survey we conducted on how employees really feel about dogs in the workplace.
Well, whaddya know – it turns out they're quite keen!
A whopping 65% of employees believe that having dogs at work supports their physical and mental wellbeing, as well as their productivity levels
A further 72% believe dogs are particularly useful for supporting those that get easily stressed at work or are very shy, encouraging them to get chatting to others. Hands up if that sounds familiar…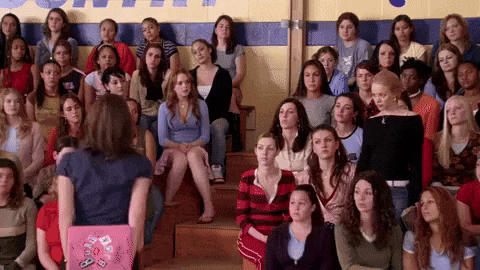 Over a quarter (30%) are in favour of 'pawternity leave' policies (yep, that's exactly what it sounds like) and one in five are neither in favour or against
What does this mean for the workplace?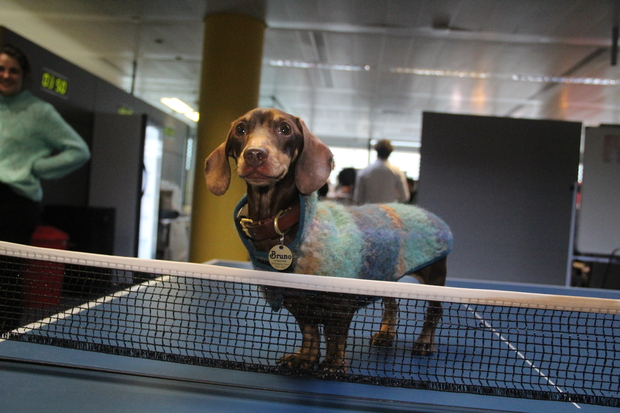 While these results were largely feel-good, a majority of Brits (68%) confess they understand the drawbacks of a dog-friendly office, such as smells and allergies.
However, a healthy 70% of Brits think the real problem is that UK workplaces are simply unfit for these sort of initiatives. I think this is a positive and constructive view to take. Rather than assume that office dog policies are inherently problematic and non-negotiable, our respondents seem to be aware of the steps businesses can take to create suitable environments.
Things like easy-to-access outdoor areas, keeping all things chewable (wires, stationery) out of reach, and agreeing on a set of general housekeeping rules for pet owners to follow are simple ways to dog-proof your workplace – and help create a more cuddly world!