International Women's Day: stories from our Perkboxers
8th March is International Women's Day. This year, the UN's theme is 'DigitALL: Innovation and Technology for Gender Equality'. It recognises and celebrates the women and girls championing the advancement of transformative technology and digital education. The UN is also calling on governments, activists and the private sector to #PowerOn in their efforts to make the digital world safer, more inclusive and more equitable.

Today, we want to celebrate and hear from some of our own talented women — about their journeys and some of their tips for inclusivity. Have a read below!

How they got here….
Alice Wigmore, Sales Development Representative Team Lead: I've been at Perkbox for just over a year and my current position is SDR Team Lead. Before joining Perkbox I was working in Operations so making the jump into Sales was a little scary but I knew I wanted something that was more focused around building relationships and having good conversations with people. Starting at Perkbox as an SDR, I've worked my way to a Senior SDR and now onto Team Lead, so I'm really proud of my achievements here in a fairly short space of time.
Purti Jha, Senior Product Manager: In 2021, I joined Perkbox as a Product Manager, which was actually my first full-time role in this capacity. My journey to Product Management was a little circuitous, beginning with an internship in this field. Afterward, I gained experience in analytics, working on supply chain, customer service operations, marketing and product analytics. Eventually, I transitioned to working within a Product team and discovered my passion for this role.
Penni Vadachellum, Sales Development Representative Manager: I was previously in HR and had some experience in sales, so Perkbox felt like such a good fit for my profile in particular. I was lucky enough to join at a time where the company was kicking off massive growth plans which I personally feel quite connected to, and it's great to be able to recognise the part that I have to play in that. I've since been promoted to SDR Manager so my journey at Perkbox so far has been quite exciting!

Megan Barnett, Marketing Manager: I was working in the financial services industry in London before the pandemic hit. That prompted both a move back to Australia and a shift in industry. Perkbox has given me the opportunity to challenge myself, take ownership of a new region and exercise creativity in a purpose-driven space.
Janice Burke, Corporate Account Executive: I started at Perkbox when they first came to Australia in 2019. When I went into the office for my interview, I instantly knew that this was a team that I wanted to be a part of. The team was warm and welcoming, and it was very apparent that they were having a great time at work.
What International Women's Day means to them….
Penni: For me, it's a chance to celebrate women's contribution to society and recognise how far we've come in establishing a place for ourselves to be heard, supported and empowered. Although the narrative surrounding women in the workplace has changed vastly over the last few years, in my opinion there is still huge unconscious bias that has yet to be tackled. IWD is just one of many days that we can help to raise awareness of this and give thanks to the many people who actively call for gender equality.
Purti: International Women's Day holds great significance for me as it provides an opportunity to remember, recognise and celebrate women who have excelled in their respective fields — not just in STEM but across various domains. Recently, while playing an icebreaker game, we discussed women who have inspired us, and it was fascinating to hear the names of inspiring figures from various backgrounds, from Margaret Hamilton to Marija Gimbutas.
Janice: IWD is a day to celebrate the women who have broken barriers and paved the way for all women to be able to do what we can today. It's also a day to reflect on the amazing women that have had an impact on my life, and thank them for that.
Megan: IWD to me is about having perspective and acknowledging that not everyone has the same experience of the world. It's an opportunity to reflect and listen to other females' experiences, including in the workplace, and appreciate all the hard work being done to fight gender inequality.
Alice: For me, it's really about celebrating and appreciating all the beautiful women in my life, raising awareness about our history and the key people who helped to get us to where we are today. I feel it's also important to encourage conversations about the challenges we're still facing.
Being a Perkboxer…
Purti: At Perkbox, I've been fortunate to work on impactful projects and to have my voice heard. Currently, I'm involved in developing products that benefit both our customers and our business. But personally, one of my most significant highlights has been gaining the confidence to tackle imposter syndrome. It's been a persistent struggle and not something that occurred overnight. One of the reasons it was made possible was the secure and supportive environment Perkbox provided me.
This space allowed me to move quickly, learn from my mistakes and improve my work. The trust placed in me to work on meaningful projects, collaborate with exceptional colleagues, and seek assistance from empathetic leaders when I needed it — these were all crucial to my growth and development.
Janice: The list of highlights for me are endless. From a professional point of view, I remember when we hit a million in revenue in our first year in Australia — it was a huge milestone and something we all took a lot of pride in. I've also had the opportunity to travel to the UK for our Sales Kickoff which was amazing.
Just as importantly, I feel I have grown both as a sales person and an individual. I've made so many friendships that I'll treasure, and since joining Perkbox there isn't one morning that I haven't wanted to go to work. Culture is a non-negotiable for me, and it was clear from the very beginning that Perkbox practises what it preaches. I love working towards a common goal with my team, I always feel heard and supported, and know that my opinion is valued.
Megan: The culture here at Perkbox supports and empowers us to strike a balance between work and home, in a manner that suits us.
For me, this is invaluable and having flexibility around my schedule is incredibly empowering. For example, whilst I'm based in Australia, I work closely with the UK team, which consequently can mean a lot of late night calls. If this is the case, I can leave the office early to make sure I take some time out to get fresh air or spend time with friends before getting back into it. It allows me to take care of myself from a mental and physical perspective — and that means I'm showing up as the best and most productive version of myself at work!
Penni: There are actually so many highlights since I joined Perkbox but one I still remember is my first day coming into the office, meeting all the friendly new faces and walking into the Happiness Lab for the first time! Hitting my first target and the celebrations which took place afterwards are also great memories.
I also feel like it's really easy to reach out to people here when I need a bit of extra support both in and out of the workplace, with regards to my mental or physical health. The culture is very caring, inclusive and open.
Alice: I really love how much of a fun company Perkbox is, so naturally a lot of my highlights have been from our social events! Key ones include the 2022 Sales & Marketing Kick off at Mercedes World (which was just a couple of weeks into my time here) and also the Band Experience day which was in celebration of hitting a big company milestone.
I also really enjoy the support we're given in all the different aspects of our career and life. For example we receive a Learning & Development budget which I've used to buy lots of great resources, while we also get a monthly allocation of Flexi points each month — I generally use these when I fancy a cheeky takeaway or some new clothes, and they've been especially useful with the rising cost of living.
Just as much as anything, I love seeing how much the company has changed and evolved even from just one year ago. Being a key part in building that change is super exciting.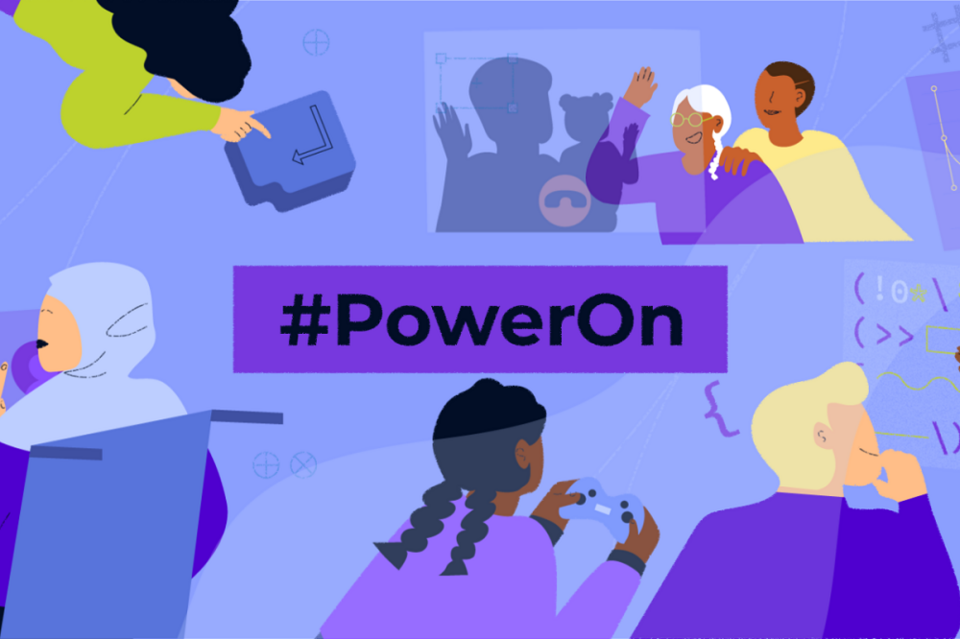 Any advice for women looking to get into a role like yours?
Janice: Women and men have different perspectives, and most sales teams are very male dominant, so bringing a different point of view can have a huge impact on the business. When you see a role, focus on what you can contribute, and how you've contributed to teams in the past instead of what you're lacking for the role — those things can be taught.
Purti: Working in Product is about people as much as an actual product! Networking is key. Reach out to seasoned professionals in the field and schedule a call to discuss their career path, the required skills, and their advice on breaking into the field. You may receive valuable advice, a CV review, and even an interview opportunity as I did with Perkbox. Also don't be worried if you have a lack of experience in the field. People who are willing to talk with you are unlikely to harbour any sort of bias — in fact, many Product Managers didn't start their careers in this field, and a diverse work experience is often appreciated.
Megan: My advice would be to stay authentic to who you are. Own your strengths and your vulnerabilities, communicate openly and always continue to be curious and continue to learn. By doing so, you're helping others do the same. I honestly believe that authenticity is key to inclusivity.
Penni: I think Sales is still perceived as male-dominated so for other women looking to pursue a career in this area, I would say don't be afraid to speak up and give inputs on how to improve processes or ways of working! Share your knowledge and expertise within the team, pull other people up with you to also achieve their goals and don't take "no's" personally!
What do you think businesses can do to create a more welcoming and inclusive environment for women? Is there anything you've seen that works?
Megan: Businesses can achieve this by providing visibility, communications and resources for women in their field. For example, in my previous role, we took inspiration from Google's Women Techmakers Programme to create a space for women to celebrate, inspire and learn from one another.
On an individual level, I think it's really important for leaders to role model 'loud flexibility' in the workplace. For example, by communicating that they are leaving early to go and pick their kids up, or working remotely, they give permission to others who may not feel comfortable to do the same.
Alice: Access to equal pay and opportunities is really important, as are visible role models — so having a good mix of genders on Senior Leadership Teams and Exec Boards. I also think it's really important for businesses to ensure they have a supportive parental leave package for both parents — no matter what their assigned 'role' is.
Purti: I would say Implementing policies and practices that include (but aren't limited to): flexible working, equal pay and Diversity & Inclusion training. Create a safe space for women to come forward and seek a solution if they feel they're facing any kind of bias. A mentorship programme can also be an effective way to support women in reaching leadership roles, by providing access to allies and a supportive network.