International Women's Day: stories from our Perkboxers
8th March is International Women's Day, which this year has the theme of #BreakTheBias. As individuals, we can all take steps which break the biases in our communities — and today, it's some of our own individuals we want to focus on.

We had a quick chat with a few of the brilliant women within Perkbox, to talk about their journeys and some of their tips for inclusivity. Have a read below!

How they got here….
Penni Vadachellum, Sales Development Representative: My journey at Perkbox so far has been quite exciting! I was previously in HR and had some experience in sales so Perkbox felt like such a good fit for my profile in particular. I was lucky enough to join at a time where Perkbox was kicking off massive growth plans which I personally feel quite connected to, and it's great to be able to recognise the part that I have to play in that.
Yuki Barton, Product Designer: I transitioned to Product Design during the COVID-19 pandemic, and before this I actually worked as an accessories designer in fashion for over 7 years. I didn't even know what UX/UI really was until the pandemic! Life slowing down due to COVID ended up being a lucky opportunity, as I had the time to evaluate my career goals and make the decision to pursue Product Design. I wanted to apply my creativity and interest in design to something more meaningful and (hopefully) impactful to more people.
I joined Perkbox about 5 months ago as a Product Designer and already have had the opportunity to work with a really wonderful group of people, and taken part in some really fun projects.
Tracy Annang, Sales Development Representative: Before I joined, I worked in corporate events — so as you can imagine, COVID was the worst possible thing for that industry. I was made redundant and it was quite a scary time, but then I met Perkbox and all my fear dissipated! Perkbox really helped me to grow and develop my skills — I went from someone who was a transactional salesperson, to a more consultative one.
Megan Barnett, Marketing Manager: I was working in the financial services industry in London before the pandemic hit. That prompted both a move back to Australia and a shift in industry. Perkbox has given me the opportunity to challenge myself, take ownership of a new region and exercise creativity in a purpose-driven space.
What International Women's Day means to them….
Penni: For me, it's a chance to celebrate women's contribution to society and recognise how far we've come in establishing a place for ourselves to be heard, supported and empowered. Although the narrative surrounding women in the workplace has changed vastly over the last few years, in my opinion there is still huge unconscious bias that has yet to be tackled. IWD is just one of many days that we can help to raise awareness of this and give thanks to the many people who actively call for gender equality.
Yuki: I see this as an opportunity to celebrate women and how far things have come in terms of equality — culturally, economically, socially and politically. At the same time, I think it's also a time to reflect on the work that still needs to be done to reach parity and it's a day to remind men, women, and non-binary people that we all need to continue this awareness and strive to be even more supportive to each other. The world needs more empathy and understanding, and IWD is a great reminder for that.
Tracy: IWD means everything to me! I've always been acutely aware that life is supposed to be more difficult for me because I'm a woman, but with IWD we get to showcase the badass women who are proof that you can smash your way through the glass ceiling and achieve anything you want — all whilst performing the 'traditional' women's roles.
Megan: IWD to me is about having perspective and acknowledging that not everyone has the same experience of the world. It's an opportunity to reflect and listen to other females' experiences, including in the workplace, and appreciate all the hard work being done to fight gender inequality.
Being a Perkboxer…
Penni: There are actually so many highlights since I joined Perkbox but a few stand out. I'd say my first day coming into the office, meeting all the friendly new faces and walking into the Happiness Lab was a highlight. Hitting my first target and the celebrations which ensued afterwards is another one, and most recently, heading to Mercedes Benz World in Surrey for our Sales Kickoff. This really helped me understand where the business was heading and brought about lots of interesting conversations about collaboration and unity! The culture at Perkbox is extremely inclusive and open, so it's really easy to reach out to people when I feel I need a bit of extra support — whether that's in the workplace, or with regards to my physical or mental health.
I also like the fact that we're big on learning — within my team specifically we have initiatives such as Wisdom Wednesdays and there's lots of best practice case studies being shared.
Yuki: What I've realised over the years is that although the role itself is integral to your happiness — the company culture, colleagues and leadership is what really makes a job enjoyable. I think I've found that with Perkbox — being new, I had worries on how the culture would be but it honestly is such a friendly and safe space. I always feel heard and respected and have loved getting to know colleagues and learning about processes and tech each week. We've already done some big things, with more projects in the pipeline for this year, and I can't wait to see them go live!
Tracy: What I really love here is the emphasis we have on recognising and rewarding outstanding work. It means we're constantly celebrating the achievements of different people and teams. I've also really appreciated the support I've received from managers and colleagues — they've supported me when I felt inadequate at work or even in my personal life.
Megan: The culture here at Perkbox supports and empowers us to strike a balance between work and home, in a manner that suits us.
For me, this is invaluable and having flexibility around my schedule is incredibly empowering. For example, whilst I'm based in Australia, I work closely with the UK team, which consequently can mean a lot of late night calls. If this is the case, I can leave the office early to make sure I take some time out to get fresh air or spend time with friends before getting back into it. It allows me to take care of myself from a mental and physical perspective — and that means I'm showing up as the best and most productive version of myself at work!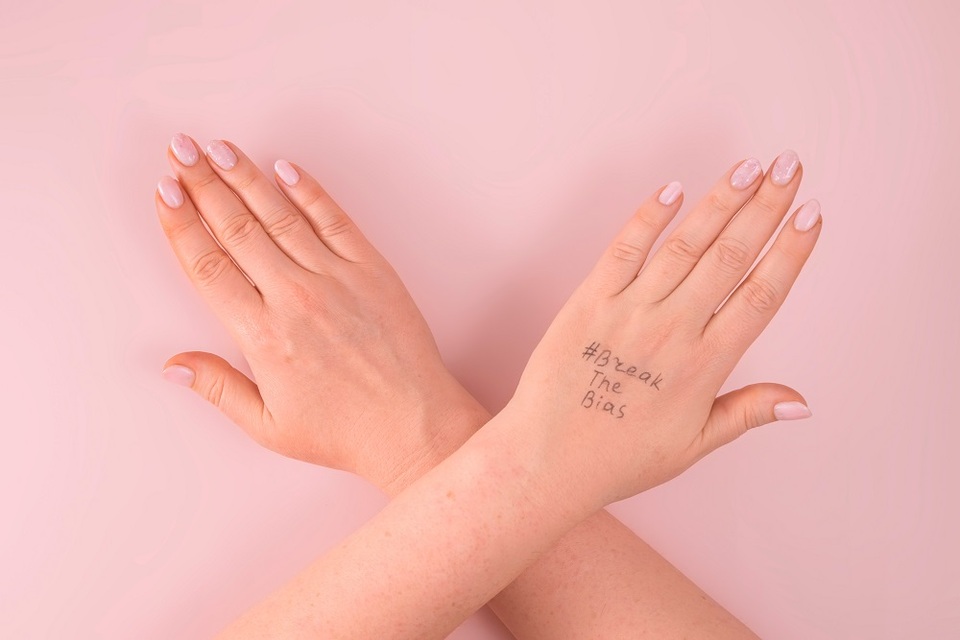 Any advice for women looking to get into a role like yours?
Penni: I think Sales is still perceived as male-dominated so for other women looking to pursue a career in this area, I would say don't be afraid to speak up and give inputs on how to improve processes or ways of working! Share your knowledge and expertise within the team, pull other people up with you to also achieve their goals and don't take "no's" personally!
Yuki: Funnily enough, this is the first time I've been outnumbered by men at work (as I came from a fashion background). But the tech industry definitely needs more women, especially women of colour. As a Product Designer I believe having a team that is diverse isn't just the right thing to do — it's also extremely important in designing amazing products.
I would advise making use of the many free online resources there are to learn and get your foot in the door. You don't need a degree or particular qualification, so it's really about developing your skills through case studies to put together a portfolio. I personally decided on the bootcamp route, and the 1-1 mentorship from that was the most important part in developing my skills. Like anything, it'll take some dedication, but if you have the interest then it's an exciting and dynamic industry to be in.
Tracy: My biggest piece of advice would be to GO FOR IT! I believe tech is the industry with the most potential for growth at the moment and as salespeople, there will be tangible targets and milestones which will help you advance. It's also helping me to develop other skills which you would need for any job, for example negotiation and presenting skills.
Megan: My advice would be to stay authentic to who you are. Own your strengths and your vulnerabilities, communicate openly and always continue to be curious and continue to learn. By doing so, you're helping others do the same. I honestly believe that authenticity is key to inclusivity.
What do you think businesses can do to create a more welcoming and inclusive environment for women? Is there anything you've seen that works?
Tracy: Businesses should be authentic with their desire to get more women into Senior Leadership roles. That way we would have a 'voice' about the different things that may affect us, such as maternal issues and conscious/unconscious gender based biases that we may face.
Megan: Businesses can achieve this by providing visibility, communications and resources for women in their field. For example, in my previous role, we took inspiration from Google's Women Techmakers Programme to create a space for women to celebrate, inspire and learn from one another.
On an individual level, I think it's really important for leaders to role model 'loud flexibility' in the workplace. For example, by communicating that they are leaving early to go and pick their kids up, or working remotely, they give permission to others who may not feel comfortable to do the same.