Get the definitive insight on workplace wellbeing
With insights from both employers and employees, you can use the findings in this report to help you make your people their happiest, most productive selves.
64%
of employees say their biggest return to work challenge is workplace health and safety
61%
of employees said being on furlough has worried them about the security of their job
58%
of employees say their emotional wellbeing has been negatively affected in July
What's inside this report
This is the second in a series of reports tracking workplace wellbeing to provide a deep insight into how both employees and business leaders are feeling. In this edition, we focus on how returning to the workplace and the furlough scheme has affected employee wellbeing.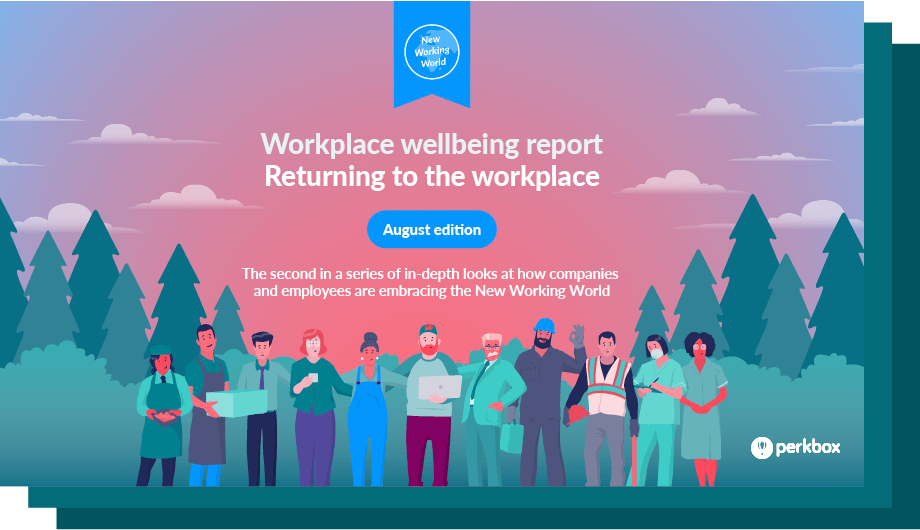 What you'll take away
The current state of employee wellbeing
The biggest return to work challenges
How employees feel about being furloughed
What you can do to further support employees
Extra resources to help you navigate the New Working World