Harmonise your EVP throughout your business
Ensuring everybody across your business is on the same page is vital to ensure success. Having a unified Employee Value Proposition (EVP) across multiple locations, brands, teams and countries is not a nice to have – it is a must have.
74%
of employees have the feeling they are missing out on company news¹
85%
of employees say they're most motivated when management offers regular updates on company news²
20-25%
increase in employee productivity in organisations where employees are connected³
All your company's information in one place, accessible by everybody
With Culture hub, you can showcase your culture and people initiatives across locations in one central place for everybody to access.
Communicate your news, key people initiatives and link to key resources with custom cards
Create greater employee alignment to your culture and give clarity to your workforce, regardless of their team or region
Reduce the reliance on leaders in each location to cascade, ensuring clarity and consistency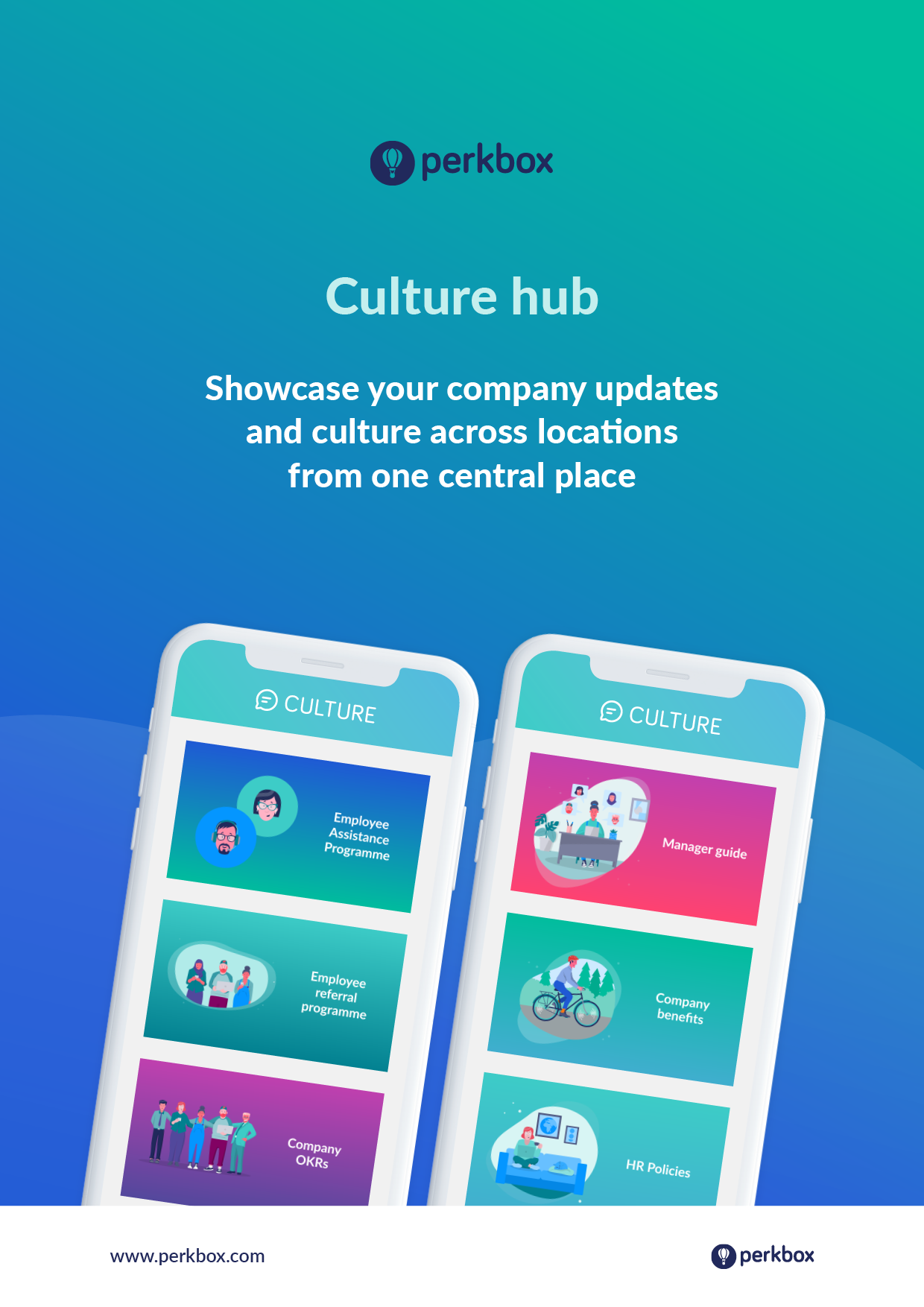 Featured brochure
Get an overview of Culture hub
Learn how you can showcase your company updates and culture across locations from one central place.
Custom cards
What you want to say, how you want to say it
Easily share anything you want, from people initiatives to news updates, with custom cards and link to relevant resources, saving you time and effort.
Create visual cards to:
Communicate any updates like introducing new joiners, sharing great pieces of work, highlighting upcoming social events
Feature important company information and updates such as OKRs, HR policies, company benefits
Link these cards to anything you want to showcase, such as town hall video recordings, company values or key resources, saving time on having to direct your employees to these locations
Either choose from a template or make your own from scratch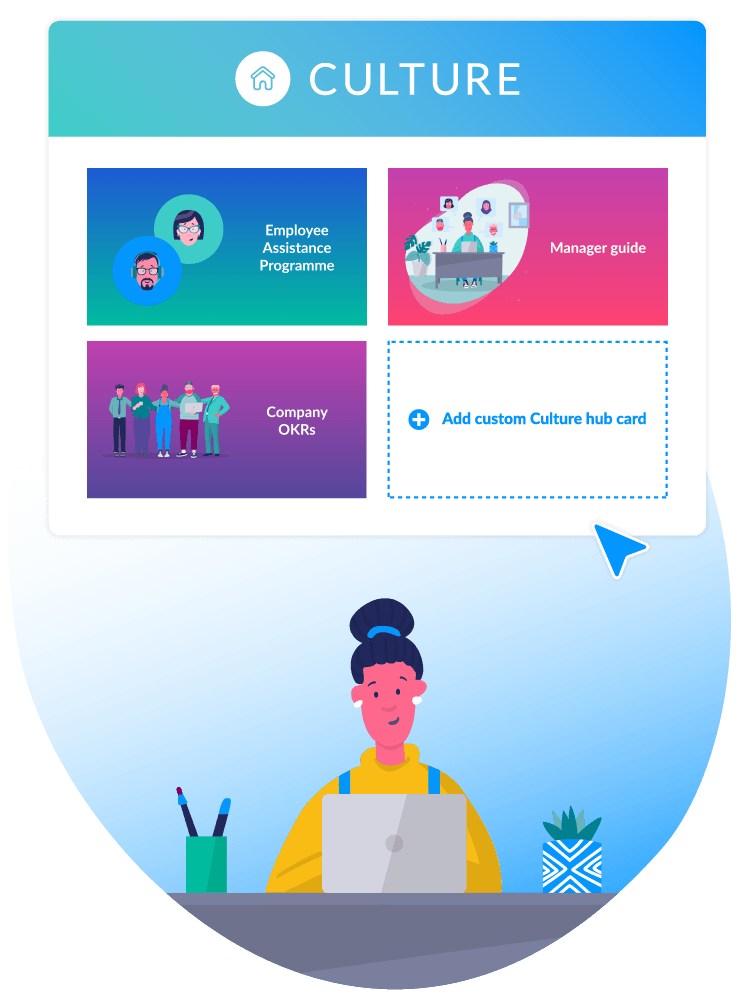 Available on the go
Anywhere, at any time
Have your messaging and comms visible on the go so your employees can get updates and access the resources anywhere, at any time.
Accessible via our easy-to-use mobile app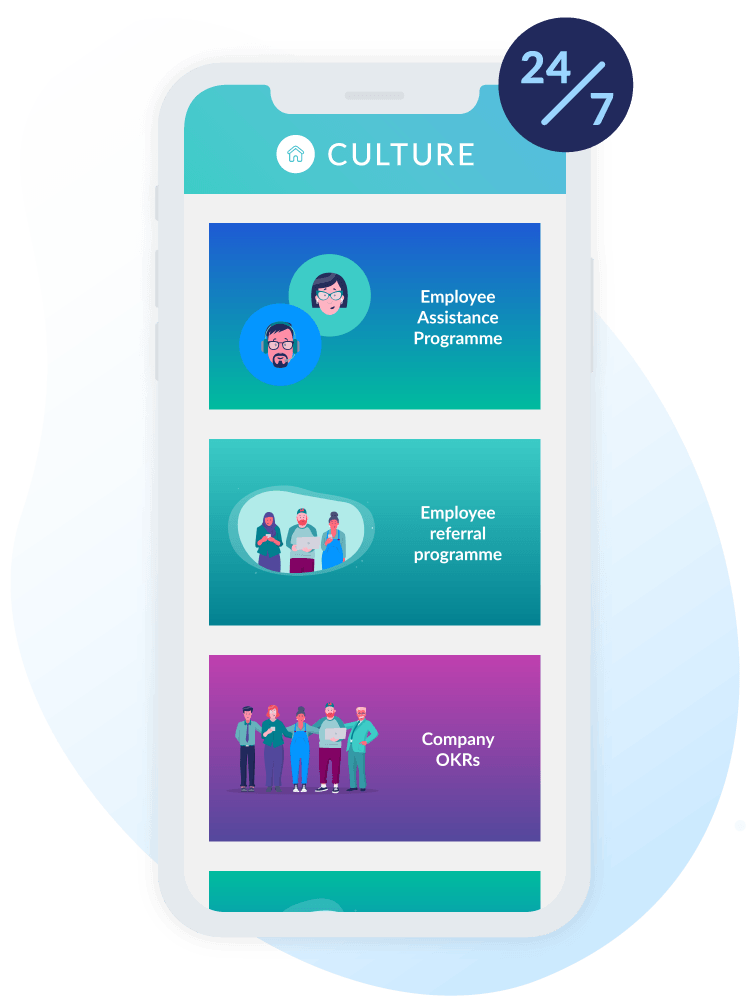 Explore Perkbox
Learn how you can care for, connect with and celebrate your employees across the globe with:
Sign-up to our mailing list
Subscribe to our mailing list, and we'll deliver you the latest insights and resources.