Keeping your remote workers together as a team can be challenging.
When you're not together in person, the all-important elements of good communication, support, joint goals and, of course, fun, can get lost. You need to make sure you keep them alive remotely.
Managers of remote teams need to be constantly leading new ways to engage and connect remote employees. This includes building and maintaining strong relationships within the team, no matter where they are.
But fear not. Whether you're a newly remote team or have been doing it for years but need a refresh, there are plenty of team building activities that you can do remotely.
What is remote team building?

In the office, you're surrounded by your team. You spend 8 hours a day together, most days of the week – so becoming a strong unit happens naturally. You know each other's personality quirks and what everyone likes to do outside of work because you've had countless chats while waiting for the kettle to boil and numerous visits to the pub on a Friday night.
These close relationships mean that when a member of the team needs a hand with a task, they don't even have to think about who to ask. They can effortlessly collaborate to produce more exciting results.
But what happens when your team is remote?
When the team is remote, team building, forming relationships and maintaining these bonds is a process that needs constant work. The physical distance between workers can soon lead to feeling separated entirely, which can leave remote employees feeling unsupported and disconnected from those they work with.
Ultimately, this can reduce employee wellbeing and even increase staff turnover rates.
In basics, remote team building is the effort of building connections between remote employees to mimic physical teams. For the sake of morale, productivity, engagement and overall results. It can also help employees to feel normal during holidays and social periods of time like Christmas, Valentines, and Blue Monday.
Why is remote team building important?
When an employee has a strong team around them, a support system is created. They'll feel empowered and are able to share their ideas better if they know who is listening.
Remote working can be isolating and lonely at times, so creating a sense of togetherness can help to boost morale and happiness in times of difficulty.
When employees really know their teammates and their strengths, they can collaborate better for amazing results.
Team building plays a big role in building a strong company culture. Having a company culture in place, especially remotely, will help you improve internal and external communication.
20 remote team building activities to try

Your employees can get to know each other, wherever they are. There are many team building solutions you can try, from simple and spontaneous games to very well-structured programs. Find inspiration in the list below to build a fun virtual team building plan to keep your employees engaged and connected.
1. Create a virtual break room
One of the biggest elements that separate remote teams from in-house teams, are the simple chats that happen on the office floor. These happen so naturally in the office, you might think nothing of them at all – but they're actually huge team-building blocks.
Thankfully, you can recreate this remotely, and there are a few options to facilitate this kind. One of them is team building in a virtual break room. This would be somewhere that your team members can log in and join over their lunch or tea break, letting them catch up as they would in the office.
To make these efforts work, the team manager will need to be sure to encourage the use of these, so the virtual spaces really feel like a community and become a part of the normal remote working day.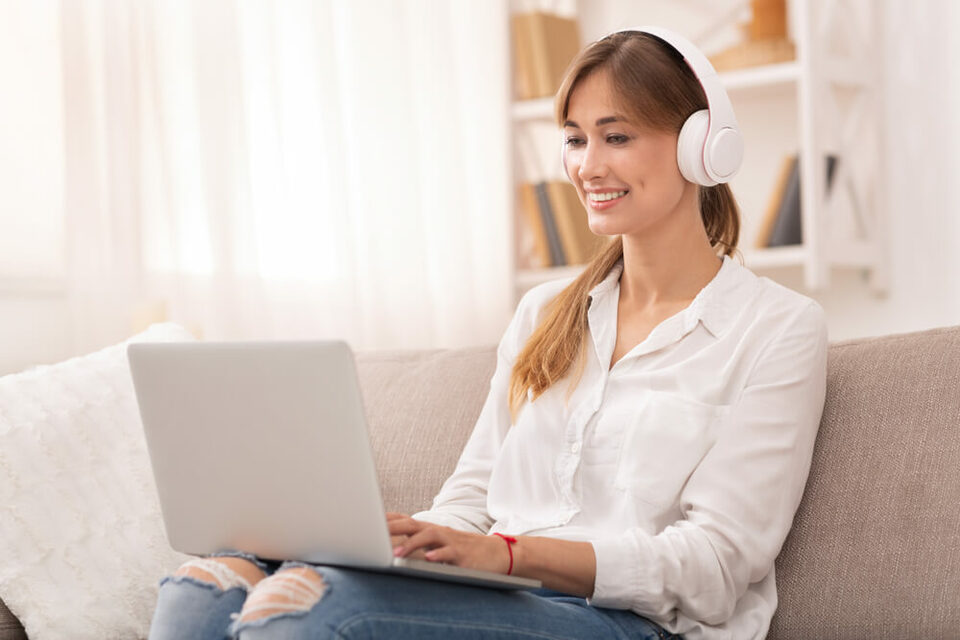 2. Start doing tours of remote working location
A great way to get to know co-workers better is by taking a quick look inside their home.
Before weekly meetings, ask team members to take turns to do a short tour of their house or remote working space over video. By pointing out some of their favourite items in their home – whether it's an impressive Disney DVD collection or a well-loved guitar, it helps to paint a picture of who that person is.
These tours help members of the team to get to know each other better and allows them to bond over any mutual interests. It also gives a bit of light-hearted relief to the working day, bonding the team together further.
3. Hold virtual company events
Companies really feel like a team when everyone comes together for company-wide events and meetings. So make sure you don't miss these out from your remote schedule!
With virtual company events, you should run them in the same way as you would a physical event. Have an agenda, a host, different speakers and the opportunity to ask questions. The only difference is everyone joins in over video.
This really helps to bring the whole team together and feel proud and excited about the company they work for.
4. Start a 'good news' conversation
It can get lonely working remotely and sometimes you need a little bit of non-work related good news to brighten up your day.
By creating a 'good news' conversation channel, you give your team members an outlet to share things that have happened to them that made them happy. For example, a coworker could share that they've been able to get their toddler to eat vegetables after a long period of resistance or someone has just played a great song and it boosted their mood.
Whatever it is, sharing good news can be a great conversation starter and lets teams feel closer as they celebrate each other's small successes.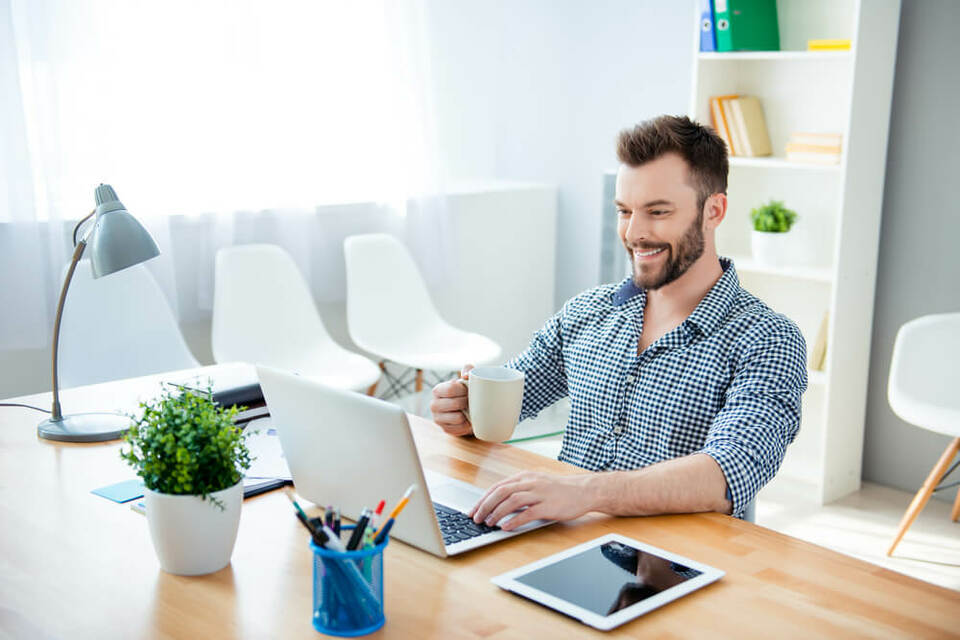 5. Encourage recognition
One of the key benefits of being part of a team is having the support of your team members to keep you going, combined with their celebration of your achievements. But you have to nurture this when your team is remote as you're not there to say thank you in person.
Having a reward and recognition platform can be a great way to ensure that recognition becomes a part of everyday life. Our Celebration hub allows everyone to get involved in the celebration of good work – as appreciation from your peers can be just as meaningful as praise from your boss.
When employees celebrate and appreciate each other's hard work, it brings the team together, no matter where they're based.
6. Set friendly challenges
A little competition never hurt anyone (or any team) – in fact, it brings them closer together.
Set up challenges for your teams to give them a group goal to work towards.
A great option for this is a fitness challenge. Not only does this bring some fun rivalry, but it also boosts wellbeing – a win-win situation!
7. Introduce 'show and learn' sessions
Every single member of your team will have a unique skill or talent that the rest of the team would benefit from learning more about.
Create time for employees to take turns to teach their teams something new, in an informal way. Not only does this help to share skills and knowledge around the team, it also allows the team to take an interest in the skills of one another and appreciate their knowledge!
This really helps remote team members to get to know the specialities of others, which also allows for better collaboration and stronger results from projects in the future.
8. Send 'daily snapshots'
A really simple way to make teams stronger is with the 'daily snapshot' idea. Every day, encourage colleagues to post a picture of something, whether it's what they had for lunch, or the new jumper they are wearing and loving.
Teams can then comment on the pictures and get a conversation going. It's a simple way to have a non-work related chat every day and bonds team members through a regular insight into their lives. Side note - not everyone in the team has to send a picture every day but make sure at least one is posted to keep this a regular talking point.
You might even end up being excited about what you're going to post as it becomes part of your routine!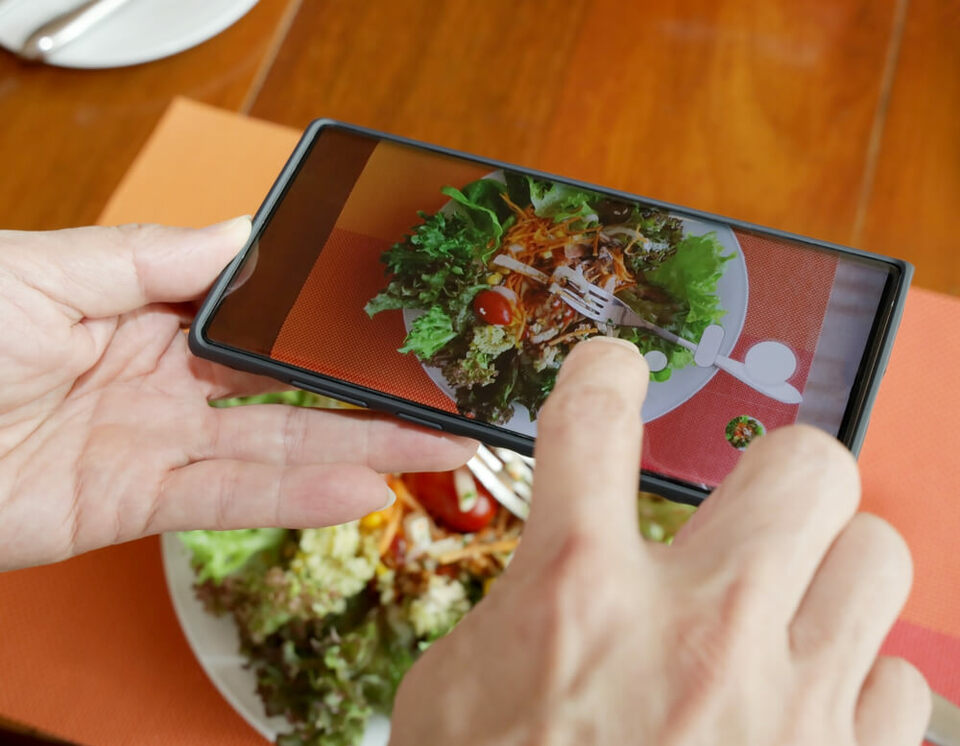 9. Connect team members that usually don't work together
Sometimes it can be easy to fall into the routine of chatting to the people that you regularly work with and rarely branching out to chat with those within your team, but outside of your close colleagues. Especially if you don't see these people, just their names on a screen.
You can organise this in Slack or Teams. Put team names into a hat and pull out pairs to have a virtual coffee or meetup that week.
10. Bring the Friday feeling to the whole team
After a long working week, by the time it gets to Friday, most of your team members will just want to kick back with a cold beverage. So, why not drink them together! Host this last thing on a Friday, so it's still technically in work (albeit at the very end) and ensures that all members of the team are around to socialise.
In the Perkbox marketing team, we use this time to look through the recognitions that the team has given to each other in the past week. This helps to end the week on a high and gives everyone a chance to connect before the weekend comes.
11. Host remote workshops and classes
Often team members have similar interests, but when working remotely it can be hard to figure out who is also studying Italian, learning to code or super into personal development.
Figure out what workshops and classes outside of the professional world would be appealing to your team and see if you can host fun virtual workshops. It's important however that the topics and skills are their own choice and don't feel mandatory. This is all about fun and finding that connection. Make sure that there is something for everyone, even if not everyone feels the need to participate now.
Finding partnerships with websites that offer online courses could also be a fun addition to your team building activities, especially if your team can track their progress and compare.
12. Organise virtual workout sessions
Time to put the 'exercise' in 'team building exercises'. When people are working from home, they often get fewer steps or workouts in than they would when going to an office. There's no gym on the way from your bedroom to your home office or kitchen, and no bicycle ride to work.
Staying fit and moving enough is important for team members individually. But when done together, virtual workouts can also be a great team building activity. It can be completely free, where people just pick their favourite instructor on YouTube and take an hour break to work out together. This way of working out also helps to keep each other accountable, for those who need a little extra push.
13. Get together in virtual book clubs
Hosting non-work related events is a great way of getting to know each other, especially if they're recurring events with an actual purpose. And why not have a virtual book club for a team building activity?
Especially if team members have never met and are put into a Zoom-room without a clear topic to discuss, it can be hard to find the connection and unmute yourself.
A book club gives them something to talk about and is a great way to get conversations flowing. You can let a different team member host every event, so everyone has a chance to show their organizational skills - and great taste in literature.
14. Enjoy lunch and dinner boxes together
What's more fun than finally getting to know your coworkers over a tasty lunch or a dinner with special dishes? Doing this remotely is hard, but you can still take all the fun elements of this and make it work. It just takes a little more creativity.
Every once in a while, surprise your employees with a food delivery that is a little more special than what they'd usually order or cook. You can organise virtual dinners over this, or simply let everyone experience it with their own family. Either way, it gives your team something to discuss afterward.
15. Host joint meditation sessions
Let's not forget that remote team building activities are partially important to relieve stress and inject some fun in the working day. Mental health is incredibly important when people are working remotely and are in charge of their own schedule. Some people will just not stop and take a break. The consequences of that over a longer period of time can be huge. Plus, stressed team members aren't fun colleagues, so it could affect other employees as well.
Make taking a break a routine for your employees. You can encourage this by hosting meditation sessions that everyone can check into at the same time - so you don't have to think about what everyone else is doing at that time.
16. Take personality tests - and discuss the results
It's hard to form a human connection through a screen. You will most likely only speak to your team members when you really need to, in a professional setting. Getting to know what kind of people they are and what makes them tick is difficult in that case. But exactly that information could make working together a little bit easier.
If you really want your people to get to know each other, start by having them get to know themselves. You can host activities around a personality test - create groups where people can get to know their similar profiles, and later mix it up to see how you can improve collaboration.
17. Organise DIY and cooking activities
People love to show their skills, and those are not always job-related. If you want to boost creativity, start a Pinterest board with DIY projects that employees can work on in their free time. Include projects in different levels of difficulty to make it accessible to everyone. Don't forget to start a new Slack-channel where participants can share their creations.
18. Play online games together
There is an abundance of online games that can be played together. You can do this during working hours, with a small ice breaker game in conference calls. Alternatively, you could set up team building games that can be played over a longer time, and keep a scoreboard in Slack.
The good thing about virtual games is that you have way more possibilities than if you'd opt for in-person games. You could go for the virtual version of good old board games, but there's much more to try.
And if you have any PlayStation or Xbox enthusiasts on your team who already love to play in their free time, you could connect them to see if they could join each other's teams.
19. Try live remote coworking
When you're working from home, you could be missing the interaction you have with your coworkers. The fun little distractions, but also the accountability you feel in an office where everyone is focused.
Luckily, you can kind of mimic that feeling with live remote coworking. You can set up a virtual office with a conference call or virtual meeting. Teams log on in the morning and work like normal over video. This means that casual conversation can flow while your teams are working and employees can feel motivated by seeing each other hard at work.
20. Participate in a virtual trash challenge
Think outside the box, and outside the house. One of the most popular team building challenges is the virtual trash challenge. This team building activity gets people to do something good for the environment, and brings people closer together. The idea is simple: everyone picks a park or space near their house and goes to clean it up. People take before and after pictures to show what positive impact they and their team members have made.
The art of virtual team building
Years ago it seemed impossible: to get together a group of people who haven't and won't ever meet and have them create a product or service that is used all over the world. But now, some of the most-loved SaaS companies are built by teams who have never met face to face. Don't they need some form of connection?
Yes, they do. But we humans have perfectly adapted to building those online as well. And with countless tools for virtual team building, it has become easier than ever.
Virtual team building: for beginners and big boys
Countless companies are making the switch to fully remote, especially after a year that has proven that there's more possible than we could ever imagine. As long as you build a sense of team spirit in every phase of growth for your company, you'll be moving forward.
Dropbox will allow all employees to work from home - permanently. Their current office space will turn into coworking spaces for their employees Dropbox Studios, where people can choose to go in to work if they need a break from remote work. Social media giant Facebook will allow up to 50% of their employees to work remotely forever.
But even startups who haven't made a name yet are finding that remote teams aren't a challenge, but sometimes rather a strength. They're not limited to locals when it comes to hiring, meaning they can build great teams regardless of location.
To harvest the full potential of all those talented individuals, you will still need to fit them together like a puzzle. There are many solutions for online working, from document sharing to meeting. But crucial in the success of virtual teams, is team building. Let's look at some fun tools they use for that.
10 great tools for virtual team building
For teams who never meet face to face, there are plenty of solutions to mimic office banter and create real human connections. Bring fun and a sense of togetherness into your remote company with these tools for virtual team building activities.
1. Celebration hub: to nurture a great company culture
You can't really pin a fun picture of the employee of the week on the wall if you're a remote team. So how do you make sure your team members get the recognition they deserve and know others are celebrating with them? Try Perkbox Celebration hub.
This platform works as a company-wide recognition feed that puts incredible work front and centre. You can recognise when you reward and provide your team with points – allowing them the flexibility to choose a reward that is suited to them.
2. Donut for Slack: mix and match team members
Who doesn't love donuts in the office? Donut lets you organise virtual coffee dates between team members. It's a great tool to get to know people you usually wouldn't interact with, and get a face to that name on Slack.
You pair up random team members who then get a scheduled virtual coffee date where they can introduce themselves and find out who they're actually working with.
3. Strava: for teams who like a little competition
It wasn't invented to connect colleagues and teams, but it sure has proven to be a fun tool for some friendly competition. If your company is hosting a fitness challenge, Strava lets you set a goal that can be easily tracked through your team's phones. For example, a challenge of who can walk the most steps in a month.
If you are a slightly more active team, it could be a goal for distance ran or jogged in the month. Some of the athletic members of the Perkbox team have introduced a remote running club, through the app Strava, to see who can run the most miles over a certain period!
4. Trivia: team building games made simple
Sometimes you need a break from a project. Games can inspire you, get your creativity flowing and help you think in different ways. But more importantly, they're great to build friendships and connections.
Make this easy with Trivia, a collection of interactive games that you can play in real-time, directly in your Slack or Microsoft Teams. Puzzles, trivia, custom quizzes: it's all in there. And of course a scoreboard to keep track of who's winning.
5. Zoom: virtual meetings can be for fun, too
Time to get those fun filters out. Video conferencing software like Zoom, Skype and Google Teams can also be used as team-building tools, not just for serious meetings. The great thing is that everyone already knows how to use it, taking away any barriers for people to join.
https://unsplash.com/photos/smgTvepind4
6. Gather: get everyone in the same place, kind of
Your remote team might not have its office, but it can have its own world. If you want your team members to connect in a fun way that still requires creativity, make sure to check out Gather.
In Gather, you can build an environment in which people can discover, play and connect. It's great for online events, because it creates a feeling of space.
This amazing tool lets you spend time with your coworkers like you would in real life. You can ''bump into them'' on your way to a workshop or presentation.
7. Plop: icebreaker quiz games to get to know your coworkers
Get to know your coworkers, not just their screen name. Have you been paying attention to their profile pictures? Plop is a simple yet fun game you can play within Slack to get to know your coworkers. This is especially great for big companies who often meet on Zoom.
8. GreetBot: for team building from day one
Building great working relationships starts with great onboarding. Give new team members a warm welcome within Slack with GreetBot. It will tell them everything they need to know, introduce them to the team and give them all the resources to get started, all in one place.
9. Jukebot: discover your colleagues' guilty pleasures
Most people don't miss the office playlists that were put together by whoever came in first in the morning or had the loudest speakers. But especially when you're having an after-work get together on Zoom, it would be great to have everyone listening to the same music.
And what's more fun than a little jukebox? With Jukebot, you can create and collaborate on Spotify playlists for every moment of the day.
10. Sococo: the pace to be for remote workers
Collaborating in a visual space and seeing who's in what office can create a bigger sense of togetherness than only having a Slack channel. With Sococo, you can work together ''side by side'', from wherever you are in the world. It is your own virtual office where people can take place in the right office and collaborate with voice, chat, video and screen sharing.
Unnecessary? Not quite. Little details like this can make your team that's all over the world feel like they're in the same space, even if it's just for a few hours a day. It helps them focus and collaborate with people who they might never meet in real life.
Frequently asked questions about virtual team building
What is virtual team building?
Virtual team building is how remote teams create connections between colleagues, wherever they are in the world. It's bringing people together and helping them to get to know each other, even if they work on the other side of the world.
Why is virtual team building important?
Whether your business has a physical office or not, company culture is incredibly important. Having a sense of team spirit will ensure that your remote team is able to combine their talents and strengths and trusts each other. For remote workers, team building is even more important because it contributes to efficient communication.
What are the key benefits of virtual team building?
Playing team building games and making sure your remote workers are rewarded and feel recognised pays off:
Better collaboration, meaning that strengths can be combined optimally, and employees can help each other out to cover their weaknesses.
Better communication: while Slack and video chat are easy to use, that's not all that remote teams need to work together. They also need to know who to speak to and feel empowered to reach out.
Better company culture: a little fun virtual team building can go a long way. You need more than just team building games, but investing in building connections promotes a strong company culture.
How do I pick the right team building exercises for my team?
Take out the guesswork by simply asking your employees what they would like to do in terms of team building activities. Make sure you create a healthy mix of fun games and structured programs for recognition and rewards, so you can really grow your company culture and nurture true connections.

Featured ebook
Unleash employee happiness
Whether working from home or in the workplace, happiness is the secret ingredient behind every great achievement. And happiness starts with positive wellbeing.
Download this ebook to see how to put employee happiness at the centre of your wellbeing strategy.
Care for, connect with and celebrate your employees
Provide free perks and over 4,000 discounts
Recognise and reward employees
Give access to curated wellbeing content
Centralise company updates and benefits