What is an employee wellbeing platform?
An employee wellbeing platform is a digital solution that supports your teams' mental and physical health.
Before considering a wellbeing platform, it's important to think about how your employees will use it. Ideally, the platform should have enough functionality to deliver a vast amount of wellbeing resources from an app or online portal.
When we designed our platform we only wanted to include content from industry-leading wellbeing providers. What's more, as we regularly update our resource library, there are activities for everyone — from slow-paced yoga flows to high energy workouts.
Because our approach to wellbeing is holistic, our platform sits within a greater employee experience program. This means we're able to offer additional health-related benefits, such as discounts on gym memberships, supplements and more.
If you want to know how Perkbox can help you reach your wellbeing goals, request a demo and a member of our team will get back to you.

Support your people better with an employee wellbeing platform
In the long term, workplace wellbeing can make or break a business. When employees feel overworked, tired or undervalued, they become disengaged and deliver poor quality work.
On the other hand, employees who feel happy, healthy and supported perform at their best, are more motivated and provide better results.
Only 25%
of companies have an employee wellbeing programme¹
89%
of workers at companies that support wellbeing initiatives are more likely to recommend their company as a good place to work²
1 in 2
employees are now less bothered by office-based perks and are more keen on physical and mental wellbeing benefits³
Wellbeing resources in one place
Quality wellbeing content, available any time, anywhere in the world
With Wellness hub, you support your employees' physical and mental wellbeing, creating a happier, healthier workforce.
Give access to a carefully curated and constantly updated collection of content that caters for everyone's needs
Make resources available anywhere, at any time, via laptop, smartphone, tablet or smartwatch
Employees can focus purely on quality content, with no ads or interruptions

Curated wellbeing content
The right content at the right moment
Provide your employees with carefully selected and relevant wellbeing resources, whatever they need.
An ever-growing range of content to help your employees' personal wellbeing, from workout videos, to guided meditations to soothing sleep stories
Something to suit your people's mood at any given moment — whether they're looking to exercise, calm their mind, achieve their goals, and lots more!
Quality content is produced by industry experts, including Sanctuary, House of Wellbeing and My Online Therapy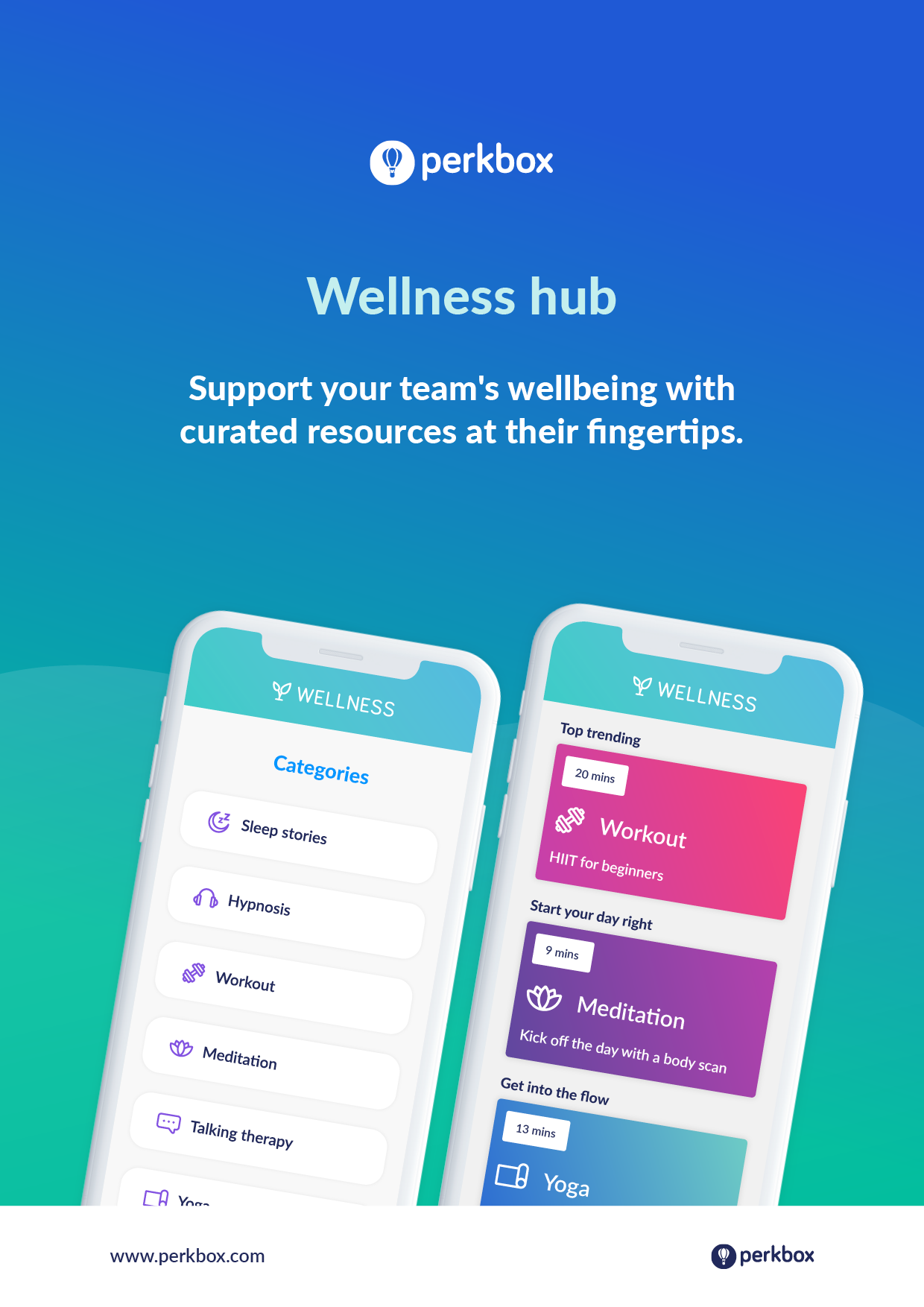 Featured brochure
Get an overview of Wellness hub
Learn how you can support your team's wellbeing with curated resources at their fingertips.
Available on the go
Anywhere, at any time
Give your employees access to these resources 24/7, on any device, to fit around what they're up to.
Available via laptop, tablet, smartphone or smartwatch
Ability to listen to the content even when phone screens are locked — perfect for sleep stories!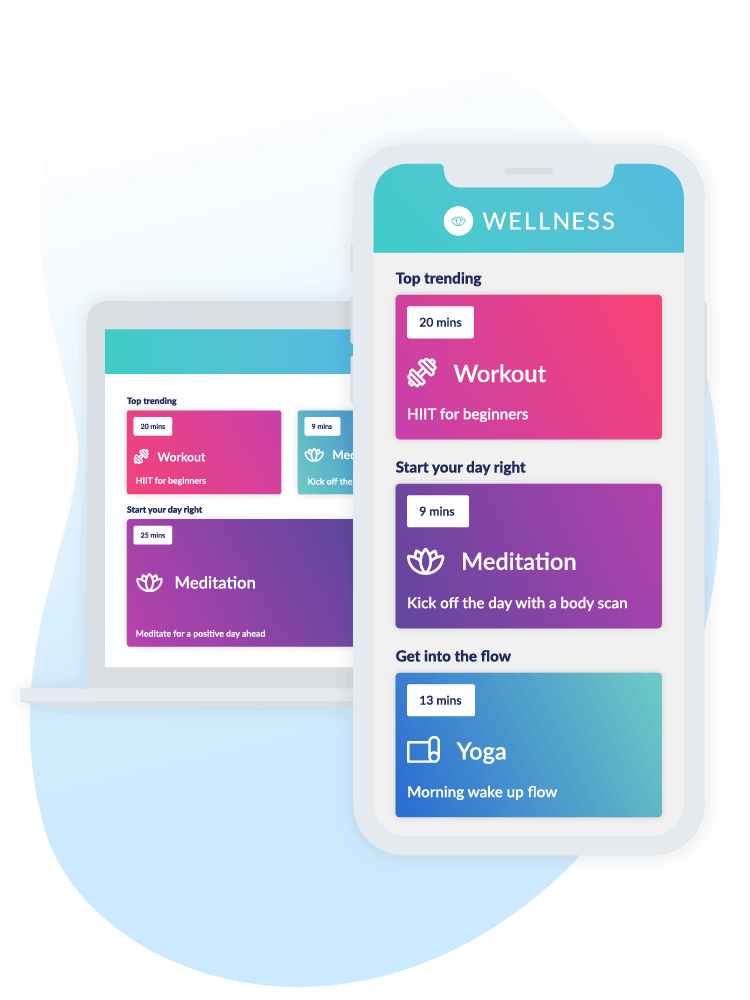 An ad-free experience
Content without any distraction for better focus
Provide your employees with a great experience on Wellness hub. All our resources are completely ad and interruption free, allowing your people to focus purely on the quality content.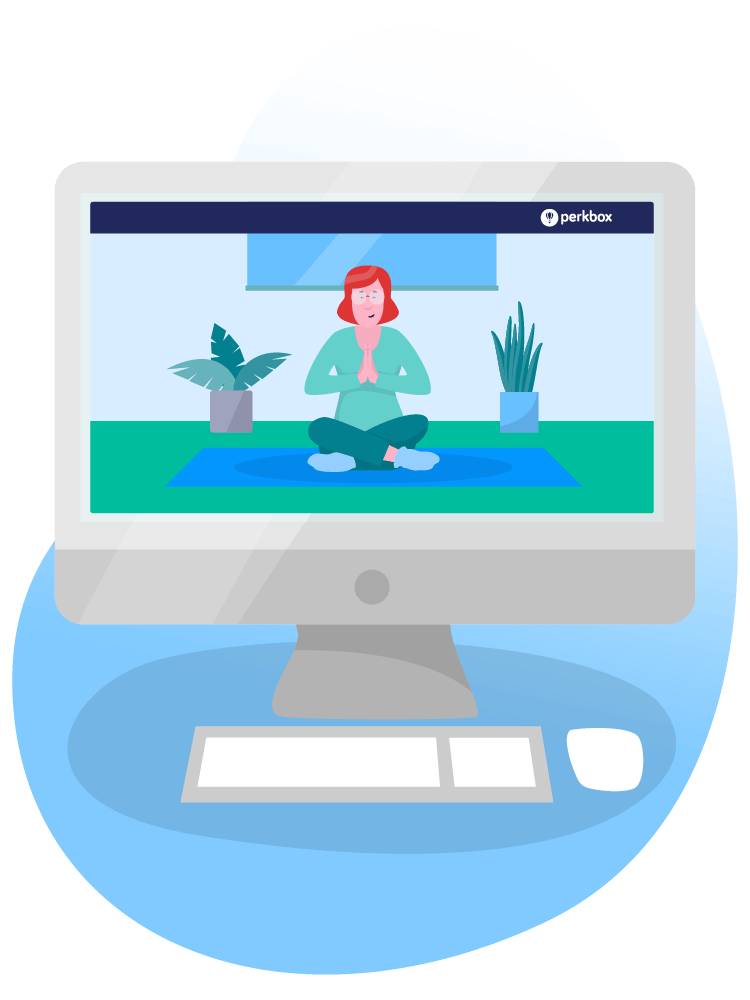 Explore Perkbox
Learn how you can care for, connect with and celebrate your employees across the globe with:
Sign-up to our mailing list
Subscribe to our mailing list, and we'll deliver you the latest insights and resources.