Support your people better with an employee wellbeing platform
Covid has heralded a new age of the working world, where employee needs and wants have changed, as have business challenges. More than ever before, employee wellbeing must be a priority.
Your business needs to emphasise wellbeing as a key part of your culture and employee value proposition (EVP) to boost your ability to attract and retain top talent and increase productivity.
Only 25%
of companies have an employee wellbeing programme¹
89%
of workers at companies that support wellbeing initiatives are more likely to recommend their company as a good place to work²
1 in 2
employees are now less bothered by office-based perks and are more keen on physical and mental wellbeing benefits³
Quality wellbeing content available any time, wherever your employees are
With Wellness hub, you support your employees' physical and mental wellbeing, creating a stronger bond with your business.
Give access to a carefully curated and constantly updated collection of content that caters for everyone's needs
Get the resources you need anywhere, at any time through your smartphone, tablet or smartwatch
Focus purely on quality content, with no ads or interruptions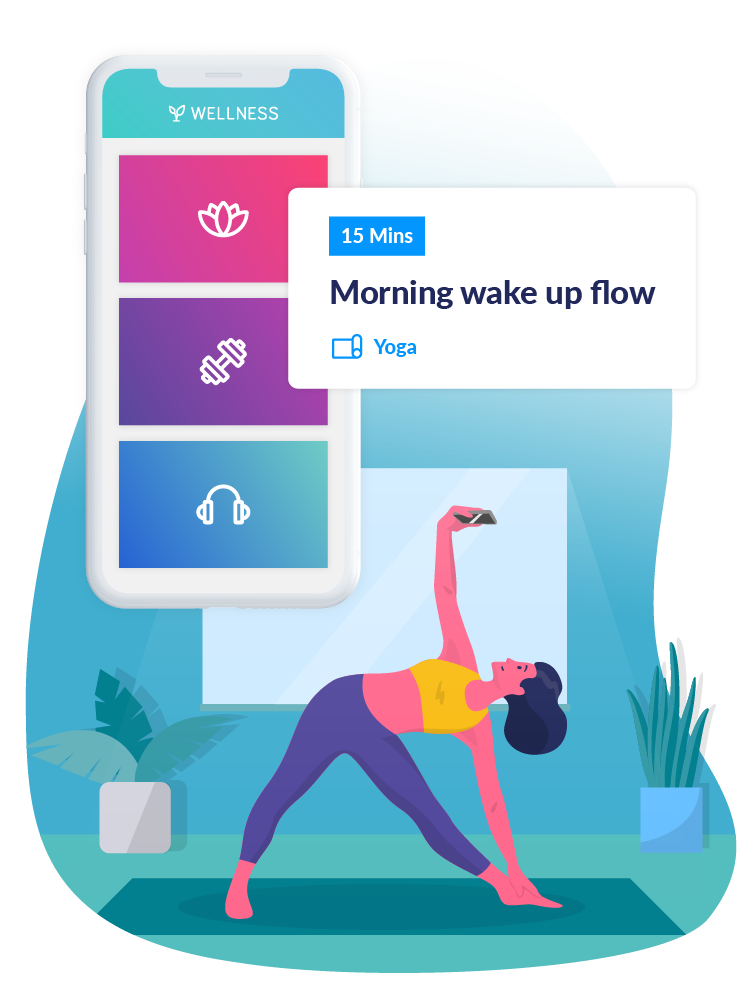 Curated wellbeing content
The right content at the right moment
Provide your employees with carefully selected and relevant content, whatever they do and need.
An ever-growing range of content to help your and your employees' personal wellbeing, from workout videos, to guided meditations and soothing sleep stories
Something to suit your people's mood at any given moment – whether they're looking to exercise, calm their mind, achieve their goals, and lots more!
Quality content is produced by industry experts, including Sanctuary, House of Wellbeing and My Online Therapy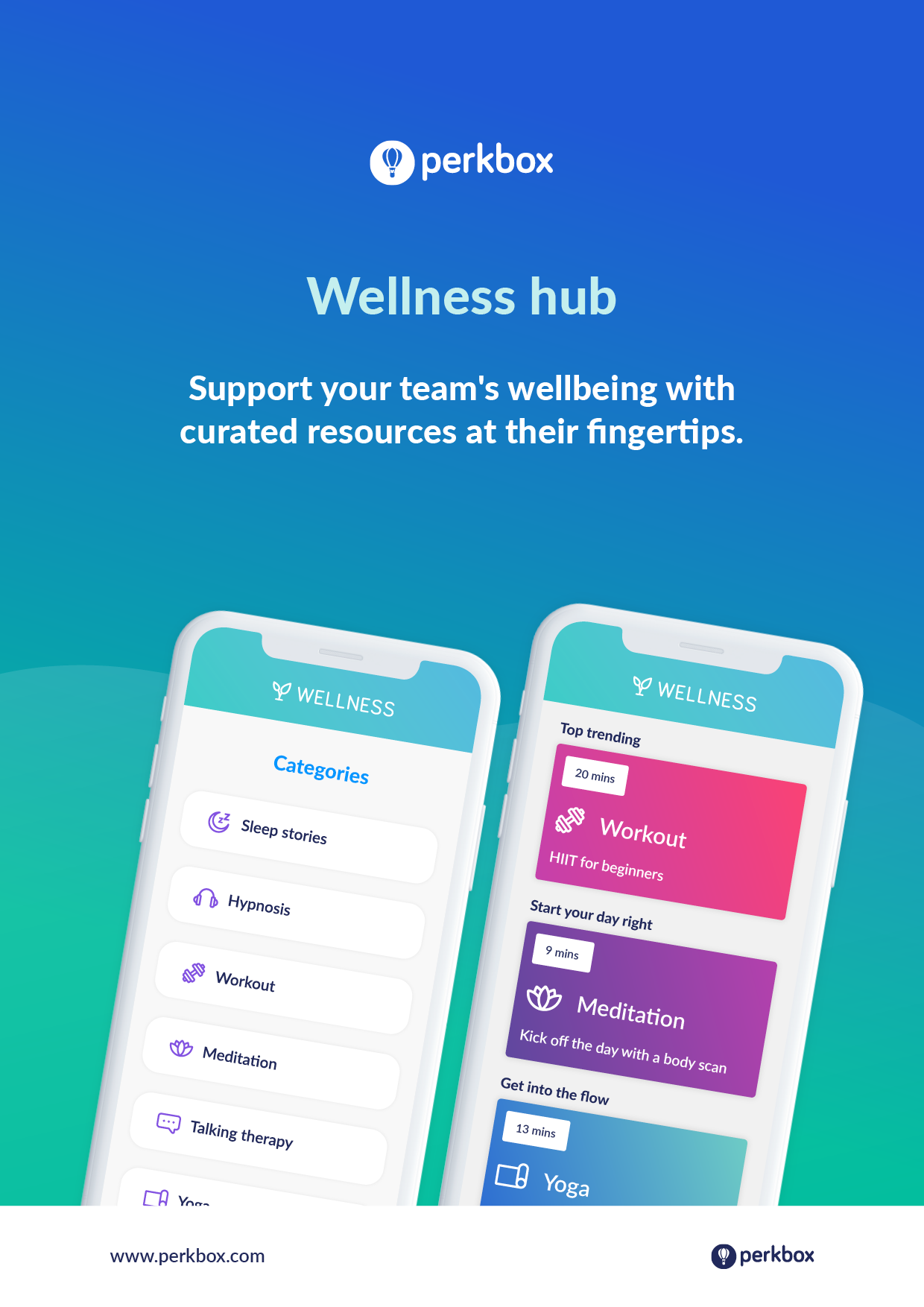 Featured brochure
Get an overview of Wellness hub
Learn how you can support your team's wellbeing with curated resources at their fingertips.
Available on the go
Anywhere, at any time
Give your employees access to these resources 24/7, on any device, to fit around what they're up to.
Available through laptop, tablet, smartphone or smartwatch
Ability to listen to the content when your employee's phone screens are locked – perfect for sleep stories!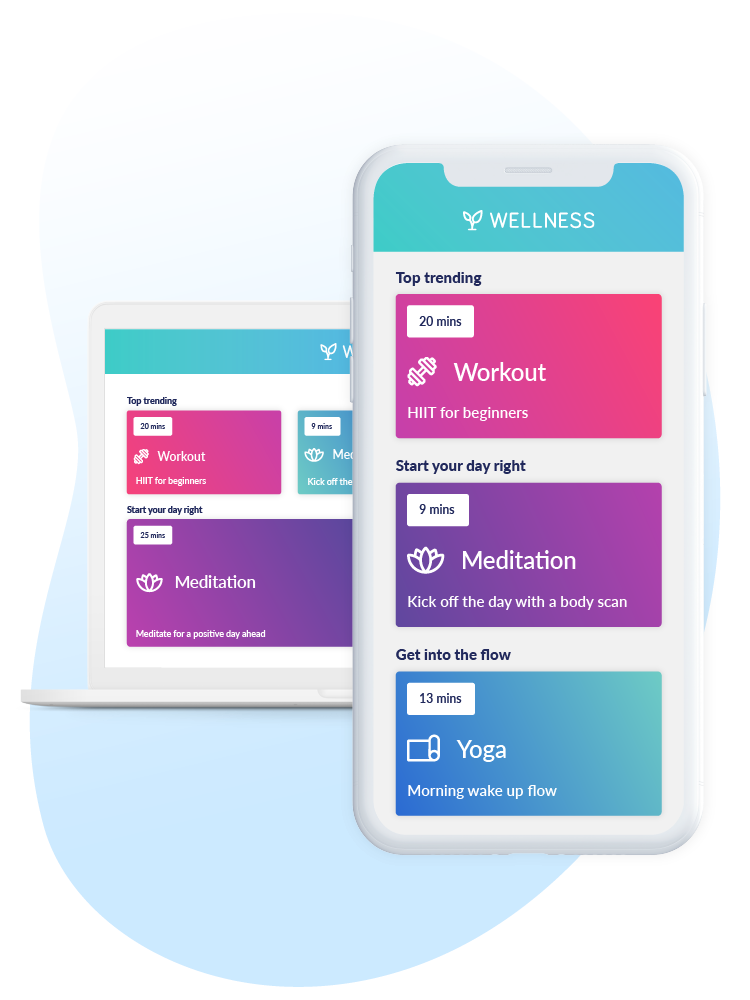 An ad free experience
Content without any distraction for better focus
Provide your employees with a great experience on our Wellness hub. All our resources are completely ad and interruptions free, allowing your people to focus purely on the quality of the content.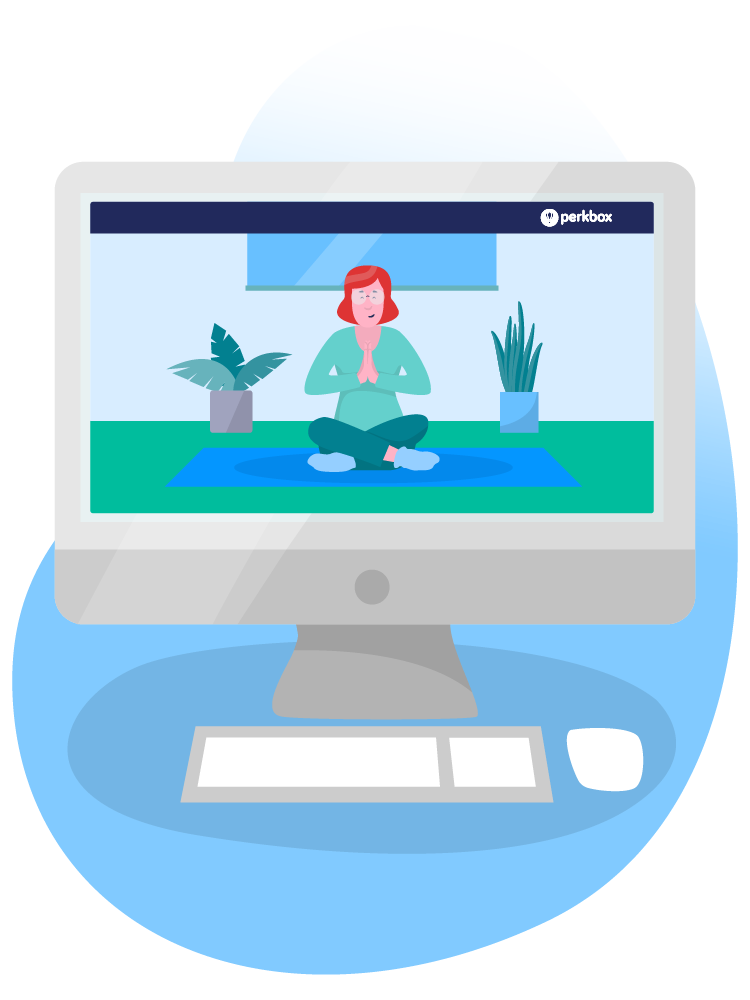 Explore Perkbox
Learn how you can care for, connect with and celebrate your employees across the globe with:
Sign-up to our mailing list
Subscribe to our mailing list, and we'll deliver you the latest insights and resources.