17 amazing phone interview tips and tricks
Preparing for a telephone interview can be daunting. But once you've blocked out an hour and found a safe space away from prying ears, there are a bunch of failsafe moves at every jobseeker's disposal. Here's how to succeed in a telephone interview.
In today's fiercely competitive market, where an average of 250 people are applying to every new job listing, it can be discouraging to find only 2% will be called for an interview. The process can be time-consuming for both parties, leaving many candidates jaded by impersonal rejection letters.
Hiring a new employee can also be a costly decision. As recruiters juggle time and resources to meet prospective employees, they'll pick up the phone to navigate the deluge of candidates and source the most likely matches. Usually, four to six make the shortlist for an interview before a position is finally offered to the best fit.
Following these telephone interview tips will help you stand out from the competition and secure your dream job.
They've got your number, but have you got theirs?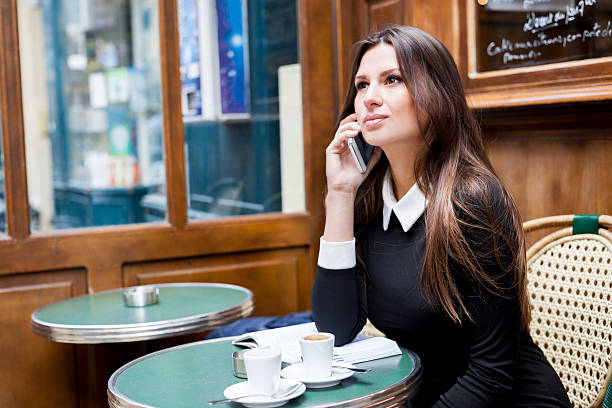 Tip 1. Research
The single best piece of telephone interview advice? Do your research. Prior to taking the call, learn as much as you can about the company. Get online and look into its size and structure, the products and services it offers and the markets it serves. Have a thorough browse through the employer's website, including any press and blog pages that provide outsider insight. These may mention plans for growth and expansion, success stories and key industry updates that could help you pull ahead of the competition.
Print out the job description – or mark up the Word doc – highlighting key information relating to your potential new role. Hiring managers are often impressed by candidates who can make reference keywords and phrases, but remember to use these naturally and only where relevant to the conversation.
Tip 2. Prepare your space

The best telephone interview techniques rely heavily on confidence, concision and clarity of speech. Neither interviewer nor potential employee can observe each other's body language, so you must demonstrate poise and professionalism in other ways.
Remember, it can no longer be taken for granted that a call will be limited to voice alone, so be prepared to hear the less familiar ringing of a video call.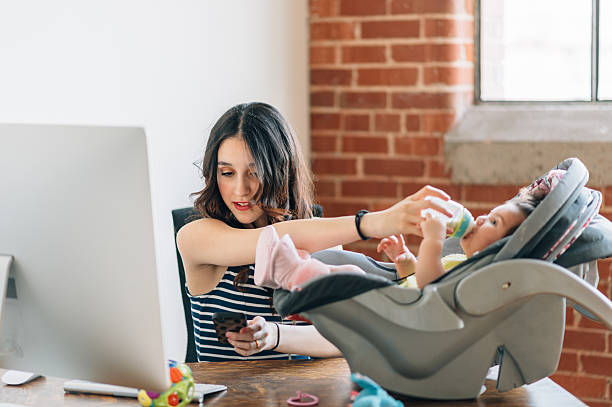 Find a room with limited background distractions, away from the children, dogs or coffee shop espresso grinders.
Tip 3. Dress to impress
Similarly, while it's no means mandatory to have a set dress code for a phone interview, it can be a good idea to suit up anyway. While we know the interviewer can't see you, dressing professionally could give you the boost of confidence you need. Particularly if you're in between jobs, dressing up can also be a helpful reminder that you're qualified for the role and ready for action – a mindset that's harder to muster when sitting in your dressing gown.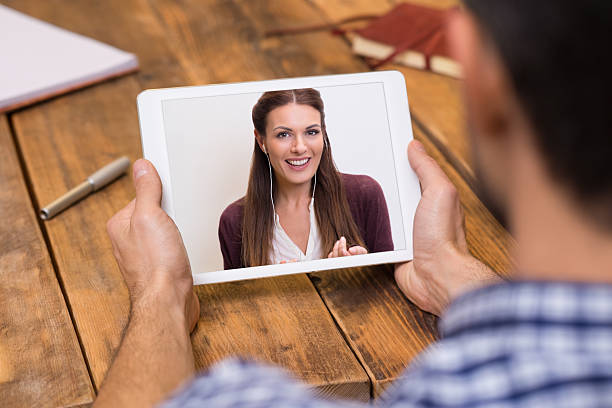 Plus, should the aforementioned video call be sprung upon you, you'll already be prepared, rather than wasting valuable seconds scrambling around looking for a T-shirt.
Tip 4. Smile like someone's watching
No one wants to hear sulkiness during an interview. Smiling can help boost confidence and counter any nervousness. In true fake-it-till-you-make-it style, putting on a smile will help facilitate upbeat, positive and natural discussion.

Tip 5. Set aside ample time
Ever arrived at a restaurant to find your table's double-booked and had to wait? No? Well, it's bloody annoying. Really try to avoid being late for your interview, and allow a 15-minute window prior to the call to prepare. Set reminders, charge your phone and put it on loud.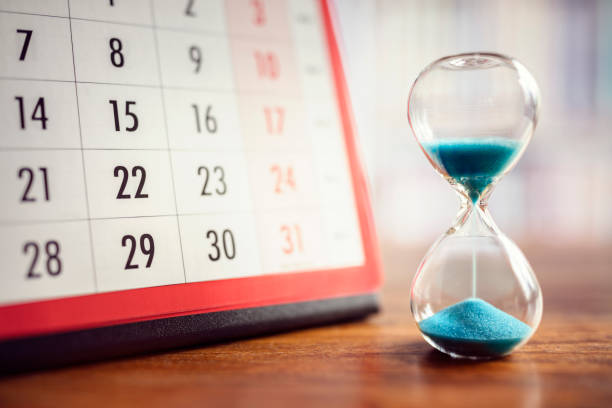 Sometimes, despite our best efforts, we can miss calls. To minimise the damage, check in advance that your voicemail message isn't totally embarrassing or unprofessional – best not burn any bridges at this stage.
Plan ahead and make sure that you have the phone number and/or email for your interviewer so that you can contact them if something obstructs you from getting on the call. It's far easier to rearrange an interview when there's a positive communication between yourself and the company.
Tip 6. Hone in your listening skills
Listen carefully to your interviewer throughout. Many hiring managers will begin by trying to ease you into the process usually going through the job description with you. Use this time to take notes and ensure you fully understand what will be expected of you and how to succeed in being short-listed.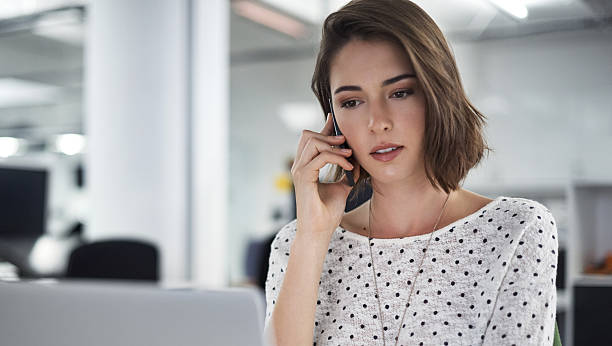 Take notes. This will be very useful when the interviewer asks you questions or asks if you have any of your own. Ask about things that are important to you, perhaps it's your team structure or general company demographics. You can then refer to these notes later as research for any face-to-face interviews further down the hiring process.
Tip 7. Sell yourself
Getting through to an interview, even in this initial stage, is a huge accomplishment. The company have clearly been impressed by your CV and covering letter, so now is the chance to reinforce those key skills that make you perfect for this role.
You should always be ready to talk about your accomplishments and how you have added value to your former roles. Using the key information from your notes and the job description you should be able to gauge quickly what they are looking for and how best to apply this to you.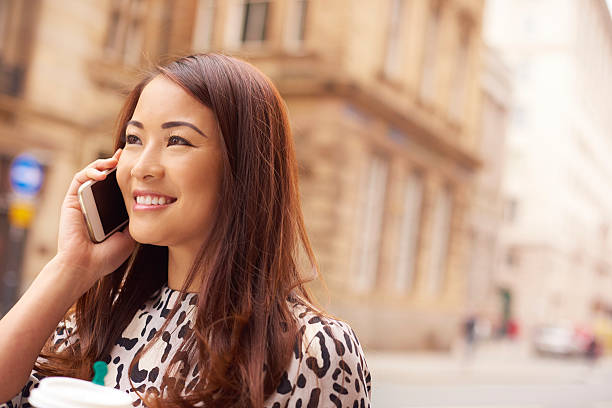 Sell yourself in two ways:
Talk specifics: Avoid vague answers and talk things through, demonstrating the how's and why's. Instead of saying, 'My work on that project saved the company money.' Tell your interviewer the exact amount and how you saved it.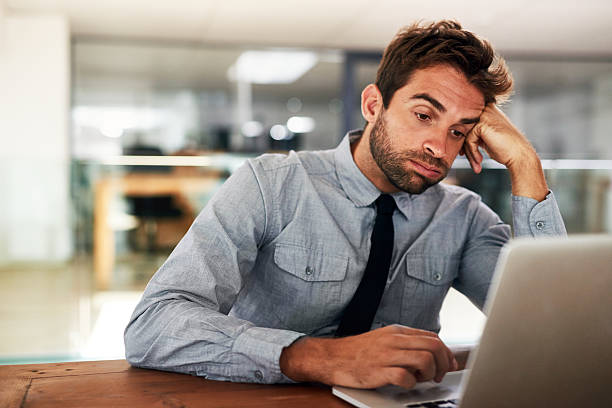 Keep things brief: Try not to ramble. When asked a question, don't be afraid to pause for a second while you marshal your thoughts, rather than dive in and wind up babbling. Be respectful of your interviewer's time, and pay attention to any verbal cues. Succinctness will likely curry favour.
Tip 8. Do your homework but avoid scripts
Research important topics around the company over the course of a couple days to let it sink in. Unless you're a fairly well-trained actor, the interviewer will know if you're reading from notes.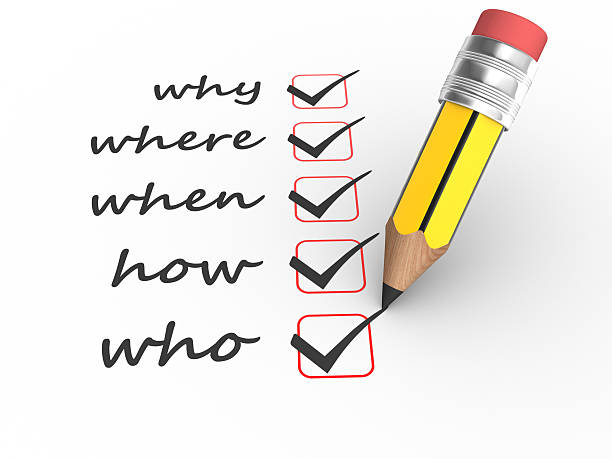 It doesn't matter if this is your first interview or your fifty-eighth, treat each call with the same level of enthusiasm and interest as when you applied for the role.
Tip 9. Prepare a list of questions
This is perhaps your best opportunity to stand out from the competition. Check out our 19 killer interview questions that will help you crush your competition, which hone in on areas like company culture, training and career progression opportunities.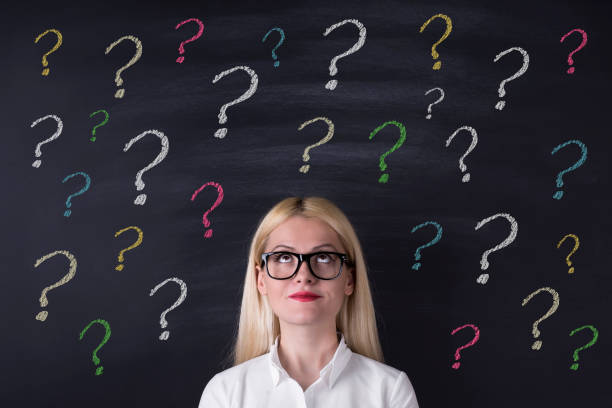 Tip 10. Don't rush!
When we're nervous, it's a natural instinct to want to end the thing that's making us nervous. In an interview, this manifests itself by speaking far too fast.
Be sure to modulate your tone of voice, sounding assertive and informative. Pace yourself with natural pauses to demonstrate you are thinking carefully about your answers and that you care as much about the role as they do. While this could be the hiring manager's fifth or sixth call of the day, it'll likely be your only chance to stand out. Don't forget to breathe.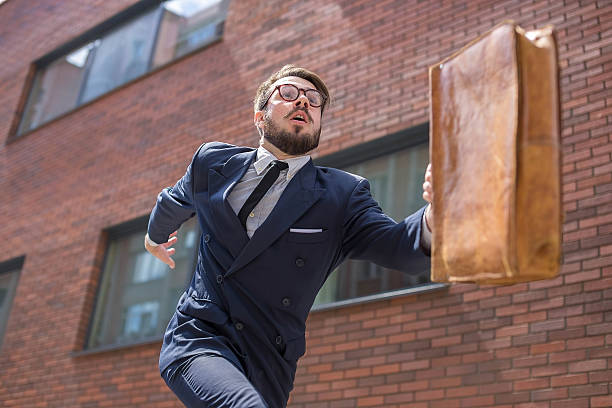 If it helps, imitate someone else. Practice this strategy with a friend or in front of the mirror to check you can be understood not second-guessed.
Tip 11. Prepare a glass of water
Make sure you've got a glass of water to hand just in case you get dry-mouthed or tongue-tied. Obviously don't chew gum, smoke or eat anything. Show some consideration when you're so close to someone's ears.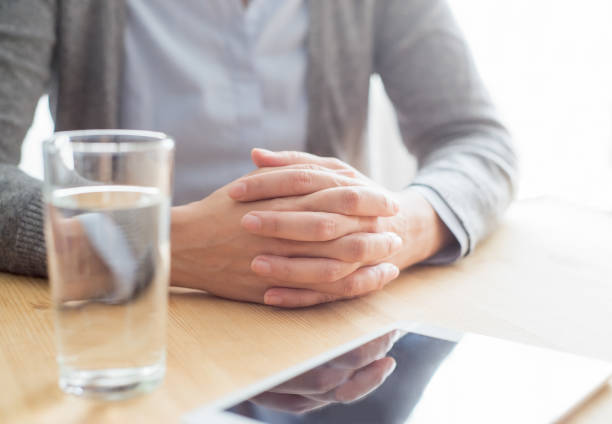 Tip 12. Sit up straight
For many of the same reasons as dressing smartly, it's important to maintain correct posture. This doesn't mean sitting bolt upright, but positioning yourself sensibly to maintain your breathing and voice projection techniques, helping you to stay calm and focused.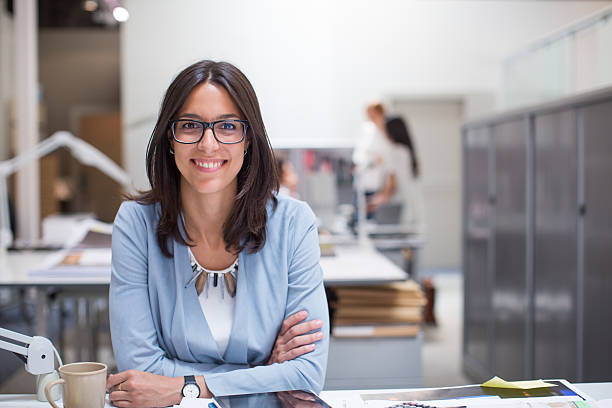 Sitting at a table will also make it easier to look over any printouts (such as your CV and covering letter), research documents or notes you've prepared.
Tip 13. Paint a picture
In lieu of body language, be as descriptive – but not overly so. Use an elevator-style pitch to demonstrate your key skills and inspire them with vivid experiences as expressed through words.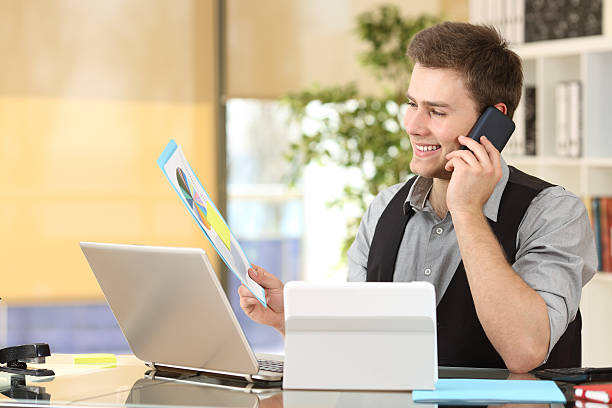 If you have an online portfolio, offer to guide them through it. This will add evidence to your claims while building rapport. Similarly, if find yourself nodding in agreement with everything they say, be sure to tell them. Demonstrating your keenness for the job will give you the edge over less committed candidates and they will remember your honesty and enthusiasm for the role.
Tip 14. Take notes
Unlike face-to-face interviews, where avid note-taking would likely be seen as a faux pas, phone interviews are a great tool for gaining and retaining vital information.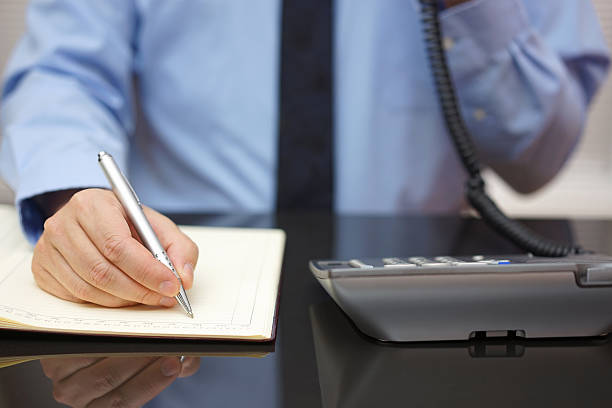 Listen carefully to what how the hiring manager describes the role and compare it with your own research. Very often this initial conversation can provide you with key facts relating to how the company projects their ideal person for the role. Taking note of how the business approach issues and concerns is a great way to prepare astute questions at the end of the call when it's your turn.
Tip 15. Get the facts
By taking notes, you'll be able to remember everything the hiring manager has told you by the end of the call. Remenber you only have roughly 15-30 minutes to show your understanding of and interest in the role.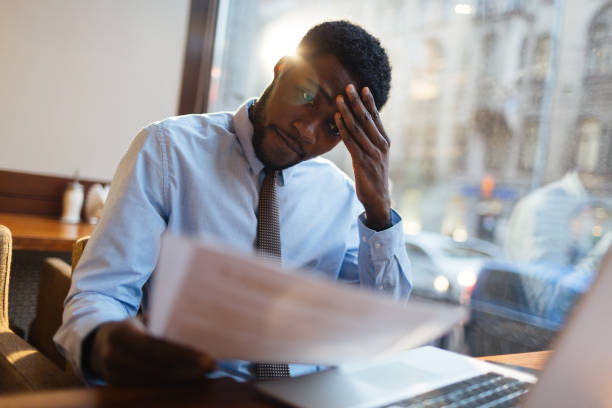 When the interviewer is going over the job spec, don't be afraid to ask for clarification where necessary. After all, it's much better than the alternative – becoming flustered and tongue-tied.
Tip 16. Practice, practice, practice
Ready yourself for the big day by going over the most likely scenarios. Consider roleplaying the situation with a friend to get comfortable with answering the phone correctly, brush up on the most likely questions and prepare to assert all those relevant skills you can offer the job.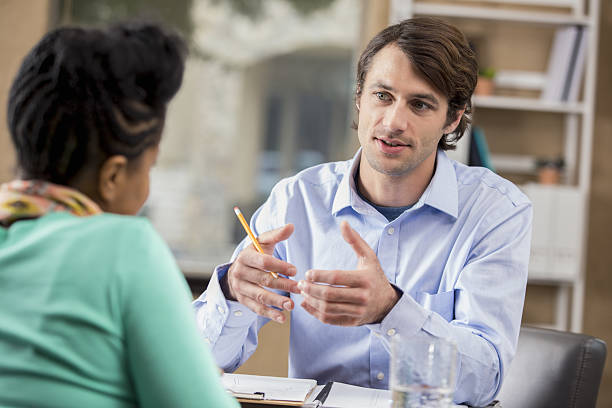 Highlight the relevant parts of your CV and keep it with you during the interview. Having invited you to interview they have probably seen something unique or of interest on your application, so the chances are they're looking forward to hearing you talk about it.
Make sure you are familiar with dates of all your qualifications and any gaps in your employment history to ease any initial concerns.
Tip 17. Be ready for the next steps
At the end of the call don't hang up without checking you have all the information you need. Ask the hiring manager the approximate timeframe to make contact and gain feedback. This should give you a clearer idea of whether or not to proceed with the next job application or prepare yourself to meet the face beyond the voice.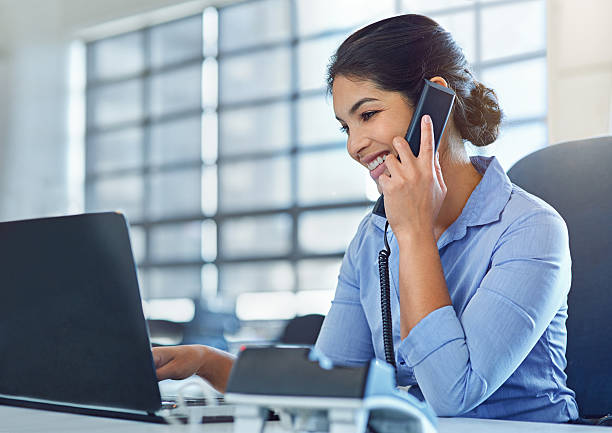 Telephone interviews needn't be frightening. Although the interviewer cannot see you, you should treat the phone call as you would a face-to-face interview. Interviewers will use the information they gain from you while listening carefully for verbal cues to help them decide whether you are worthy of meeting the next stage of the application process.