Five ways to take care of your people this Blue Monday
So, here we go again. Just a few weeks after Christmas Day, Boxing Day and New Year's Day, it's time for another famous day in the calendar. Only this one can be pretty gloomy.
Blue Monday (which this year falls on 16th January) is regarded by some as the most depressing day of the year. The festive cheer has worn off, resolutions may have already been broken, and finances can be tight, especially in the current cost of living crisis.
Oh, and speaking of tight — is anyone else finding that their jeans don't fit quite as comfortably as before?
As an employer, it's easy to dismiss Blue Monday as a myth, but it's something you should be proactive about. Mental health, engagement and motivation levels can all take a dip, while it's also the most common day for people to take sick leave. This all has a negative impact on productivity — not just on the day itself, but most likely for the whole week.
That's why your approach to employee wellbeing is so key. Here are some things you can do both before, during and even after Blue Monday, to take care of your people.
Provide wellbeing variety
When it comes to caring for staff, it's not something you need to do alone. There are loads of tools and benefits out there that can help, and the run-up to Blue Monday is a great time to promote these. This has the added bonus of showing people very early in the year that their wellbeing is a priority for you.
Remember, everybody has their own personal wellbeing challenges. Some might want to release some endorphins and exercise their way into a better mood, so physical wellbeing benefits like yoga sessions and workout classes will help. Some might want to speak to a professional about their worries, so counselling sessions are the way to go. Others could be having trouble sleeping, so why not provide access to sleep stories?
You don't have to micromanage these things. Simply provide a variety of tools, and make sure people know about them. They can then make use of whatever they need, whenever they need.
Encourage strong support systems
Line managers should recognise the importance of their role. See if they can set aside the Monday morning for 1-2-1 meetings with their individual team members. This is where they can ask the right questions and gauge the mood of each employee. Some questions to ask are:
How do you feel your work/life balance is right now?
What's one thing we could change about work for you that would help?
Is there anything really motivating you at the moment?
Is there anything demotivating you at the moment?
Last time we spoke you said X was a challenge - how is that going?
Is there anything more I can do to support you?
Remember that line managers also need a good support system, which is where you come in. Reach out to them and check how they're feeling. It may also be worth setting up support groups for managers where they can get together and talk about any issues they're facing. When you're trying to look after a team of junior employees, it can help if you're able to speak with others in the same situation as you.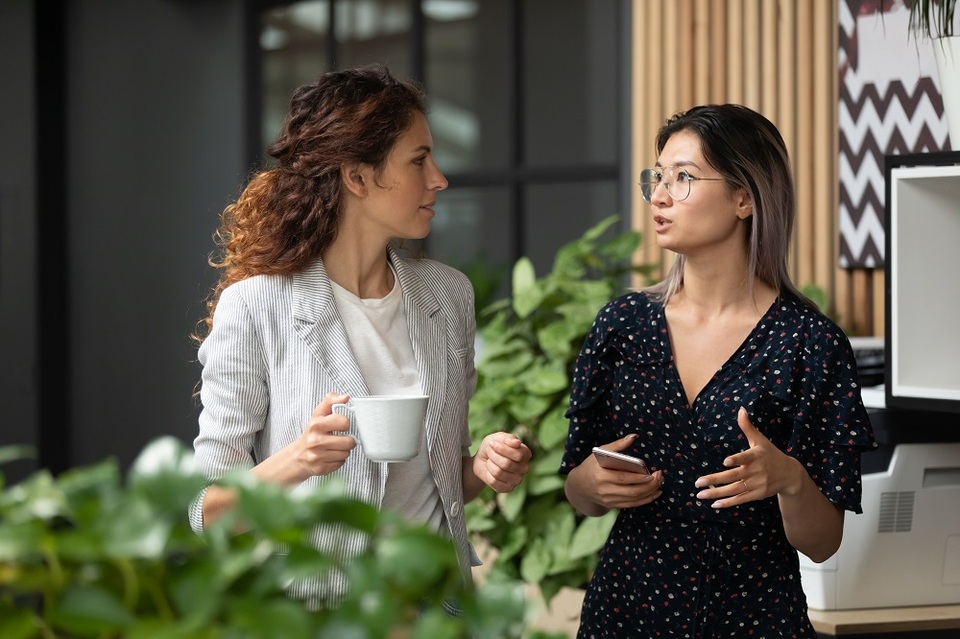 Be flexible with hours
When it comes to Blue Monday itself, why not let people finish a little earlier? Show you care about them as individuals by encouraging them to spend some quality time with their loved ones, or do something else they enjoy outside of work. Not only will this put a smile on their faces, but it'll make them appreciate you as an employer.
It's not just about Blue Monday either. Use this month as an opportunity to review your flexible working policies. At a time when many employees are feeling the financial strain, this can be a big help. For starters, it reduces the cost of commuting by allowing them to travel at non-peak times or having days where they don't need to spend on commuting at all. For working parents, flexible working can also reduce childcare costs.
Let's be honest — both commuting and childcare tend to hit people's wallets pretty hard, so a flexible approach to work would definitely be welcomed
Get people moving
Exercise and fresh air have proven mental health benefits — regardless of whether the temperature of that fresh air is 20 degrees or zero degrees! A brisk walk outside can be all it takes to get people to reset and smile, so try setting up a walking group for the mid-afternoon slump.
Another option is to designate Blue Monday as a day for walking meetings. Not every meeting needs to be done like this — it can be just one, and only if logistically possible. Obviously if there's lots of documents to go through this won't be easy, but if it's simply a talking meeting (especially virtually) then this can easily be done on the move.
Be mindful that not everyone will want to take part in outdoor exercise, so cater for them too. You could give them time to meditate, do a HIIT session or practise some yoga.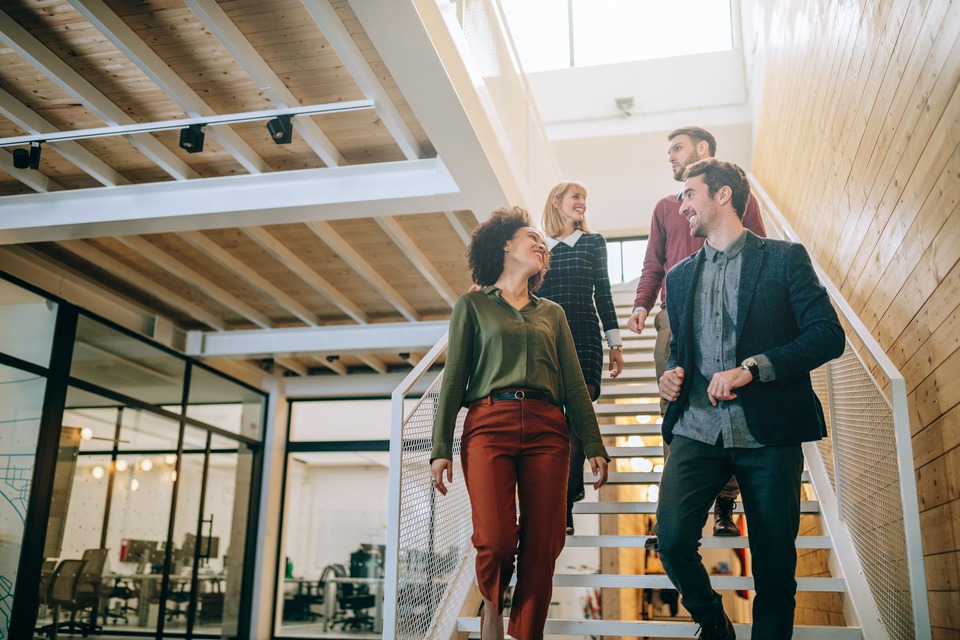 Reward your people
Finally, you can flip Blue Monday on its head a little, by making it a time of celebration. Reward is a powerful employee engagement tool at any time, and that includes on Blue Monday. Use this as an opportunity to recognise people that did well for you last year, perhaps with a special focus on those who worked during the holiday period. Empowering them to choose their own rewards can also work well, as opposed to a one-size-fits-all approach.
There are also some small treats you can serve up to all your employees on the day. Here's a few examples — we've included a mix of things to cover employees who are working remotely as well as in the office or on site.
Free Monday morning breakfast
A doughnut delivery to people's doors
Desk plants
Arranging a spot of puppy therapy, where you can hire a litter of puppies in your office for a few hours
Every business wants to start the year strongly, and Blue Monday can sometimes throw a spanner in the works. But with a bit of effort, and a strong dose of TLC, you can hopefully banish those blues and keep your people happy and healthy.