Engaging employees across Christmas and New Year
December and January are key periods when it comes to caring for, connecting with and celebrating your employees. With the cost of living crisis fresh in people's minds, you want to look after them during what can be a financially tricky couple of months. It's also important to motivate them — both in terms of finishing this year strongly, and starting the next one with a bang. And of course, it just wouldn't be December without the usual fun festive culture!

But with all the things you're juggling , it can be easy for things to slip. Throw in the fact that so many people work remotely now, and it's become that little bit more difficult.
Allow us to help. In this article, we'll share some of our top tips for engaging people across December and January. For more ideas, check out this in-depth calendar we've put together.
Remember your duty of care
Amongst the fun and festivities, it's worth noting that the next couple of months can be difficult for some people. They may be at greater risk of burnout this side of Christmas, as they try to wrap up important projects by the end of the year. They then may find it difficult to get themselves going in January — the post-holiday comedown is a very real thing!
Employees may also be stressed financially, as December tends to be a pretty expensive month, which has been made worse by rising bills and prices.
Emphasise your commitment to caring for employees by keeping lines of communication open, as well as signposting them to useful wellbeing resources — physical, mental and financial. Perhaps you could signpost them to external help such as counselling sessions or money management advice. You could also emphasise any benefits you offer such as shopping discounts — these can make all the difference during this period.
Rewarding is quite common during December, and usually employers give nice little extras like sweets or champagne. Gauge the mood of your employees though — they may prefer more practical essential help, such as grocery gift cards or even just some extra cash if you can afford it,
Here are some other ways to take care of your employees:
Create a wellbeing playlist of useful videos and podcasts and share with employees
Ask managers to be flexible with late starts, early finishes or extended lunch breaks — many people will have holiday errands to run and will appreciate this flexibility
Move non-essential meetings into the New Year, to help people focus on their core work in December and avoid burnout
Bring in an office masseuse to help people destress
Extend any lifestyle benefits to employees' families until the end of January, to ease financial wellbeing worries
Keep it fun
December is called the most wonderful time of the year for a reason. But make sure you carry the positivity into the New Year as well. Feel free to think outside of the box and incorporate lots of games and activities into the working week. Some managers worry about the impact on productivity, but by making this an enjoyable time, you'll see the benefits of happy employees well beyond the festive season.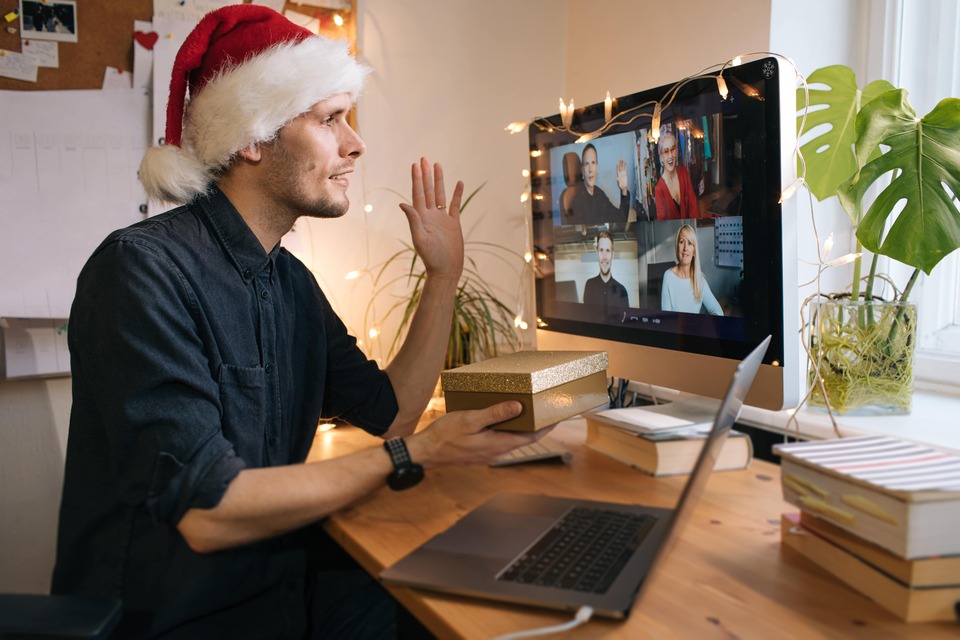 Celebrate successes, big and small
We mentioned rewarding earlier, but recognition of people's efforts should also be a priority, and not just from senior leaders. Ensure there are opportunities for employees at all levels to show their appreciation for each other. It shouldn't just be about work-related milestones either. Celebrate employees who've really embodied your culture and values..
Some good ways to do this include:
Creating an end of year summary of everything the business has achieved in 2022. This can be a short video or a jazzy PowerPoint — but if you want to be super creative, why not go for a high school yearbook type format?
Sending a personal note of appreciation to new starters who joined the business during the year
Creating a virtual tree of thanks - get each individual to recognise one person who's really helped them this year

Take the time to shout out people for personal milestones too. Have any of them got married, had a child or moved house? That extra personal touch can make a big difference when it comes to creating a culture of appreciation.
Focus on development for 2023
Encourage people to make 2023 the year of growth, by promoting your L&D and mentoring programme if you have one. Give employees time to put their professional goals into action. They may watch a TED talk, read a book, practise a skill, or any number of things. Many employees don't actually utilise L&D budgets because they feel like it's an activity for 'spare time', so it's important to show you actually want them to develop.
The same also applies to any personal goals they have — you may be able to assist them with this. For example, if they're looking to learn a new language — do you have any benefits that can help them save money on this? Maybe they want to take up morning yoga — do they need some flexibility with their working hours to fit this in?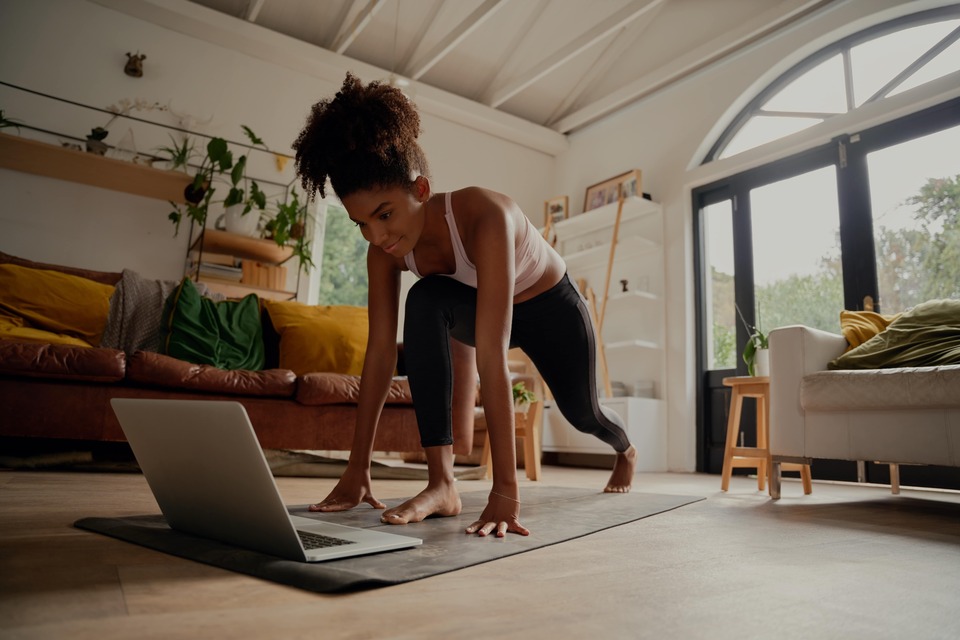 Hopefully these tips will help you keep employees happy and healthy either side of the holiday season. Get it right during these two months, and you'll see a fully engaged workforce — one that could help you have a great 2023.