How Michael from Guam powered Perkbox's global growth
Here at Perkbox, we're big on listening. The phrase "feedback is a gift" may be a cliche, but it's a cliche for a reason.
Ultimately though, we believe in prioritising the feedback we get. And the most important feedback is from our current or potential customers. Their opinion really matters.
It was through listening that we at Perkbox really accelerated our growth journey. It was a couple of years ago that we realised what we were capable of and why our product was going to be so important to businesses across the globe.
Don't get us wrong, we were doing well up until that point. We were recognised as a leading player in our market, we had clients across three different countries and the pandemic had actually seen demand for our platform grow. In particular, companies were keen to use our recognition system to keep culture strong during the remote working era, and our wellbeing offering to take care of their people.
But it was a talk with a multi-billion dollar business that really changed our thinking.
Our lightbulb moment
Back in 2021, we went to speak to a global telecoms company that had over 8,000 employees worldwide.
This included a single employee in Guam. That one employee (0.01% of their workforce) was a guy called Michael, who worked on submarines to check and maintain the company's fibre optic line between Australia and the USA.
The company's HR department all said the same thing: "We can't miss Michael out".
Clearly, this was a business where unity and cultural alignment were key.
But when we asked how often Michael from Guam got left out of HR initiatives, the answer was: "Probably more than he should."
It got us thinking about the problems global businesses are facing, particularly since the pandemic.
Creating alignment
We've all heard the phrase "culture eats strategy for breakfast". The most successful companies aren't necessarily the ones with the biggest budget, or the best tech, or the most dogs and beanbags in the office.
It's the ones who have the best cultural alignment.
The ones whose employees truly believe in what they're doing.
The ones who have managed to align their people with their purpose.
It's why, when JFK asked a janitor at NASA what he does, the response he got was "I'm helping put a man on the moon."
Now, this has never been an easy task. Like everything in life, companies have had to work hard at it. Bear in mind that your workforce is a mix of different types of people. They're from different backgrounds and cultures, they have different levels of education, different working styles. Yet every employer asks themselves the same question:
"How do I get all of these different people to go in one direction?"
A global challenge
But now it's more difficult than ever. Because in addition to the things we just mentioned, there's an additional factor — different locations.
It's not just that business has become more global. That's been happening for years. But that used to mean having offices in multiple countries, and employees working out of them. Or perhaps offshoring your manufacturing to another part of the world.
Now, we're in an era of borderless working. Geography no longer defines where people work. Employees are working remotely even from places where you don't have an office. The designers are in Berlin, the salespeople are in London, the developers are in Lisbon, the CFO lives in Boston and the CEO splits her time between Copenhagen and Montreal. Or maybe all employees are in the UK, but work from home and only get together once every 8 weeks.
Businesses still need to get these people — who are becoming physically further away from each other and from HQ — to believe in the mission.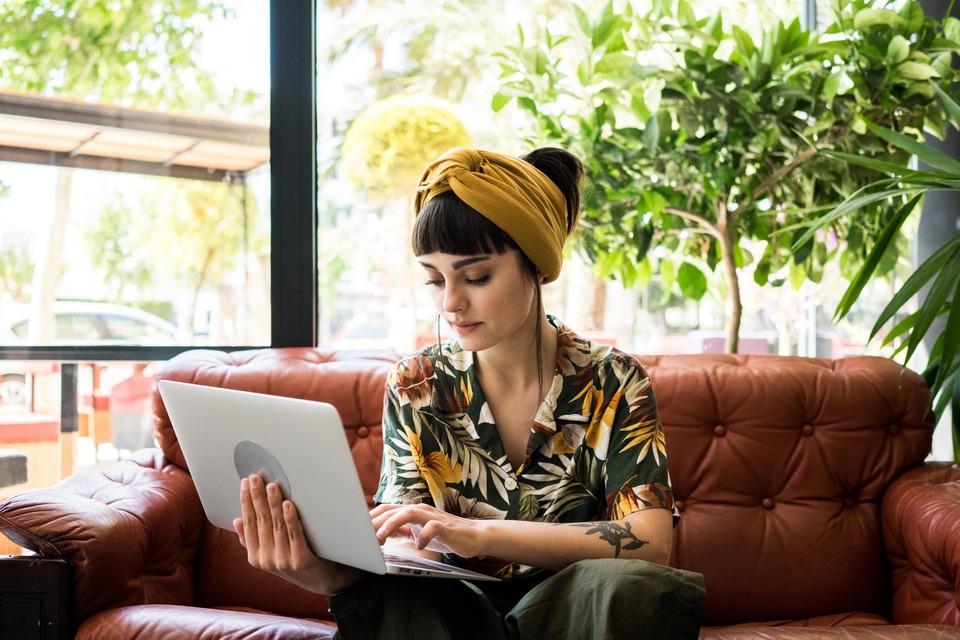 Being laser focused
That meeting was the lightbulb moment when we realised what our strength was. We had the capability, the tech and the network to help businesses align their people with their purpose — no matter how dispersed their workforce may be.
We knew we could do this, by offering a truly global platform. One that provided rewards which are meaningful to every employee, in every location. One that enables companies to show their people appreciation, with discounts and wellbeing tools that work for each individual's lifestyle. One that created better company cultures with peer-to-peer recognition.
We also knew we were the only company in our space who could offer all of this. Yes, we had some more work to do. After all, if Rome wasn't built in a day, then a truly global product certainly wasn't!
But once we had that lightbulb moment — once we knew what pain point our customers were facing — it transformed our journey. It allowed us to be laser focused on solving that problem for them.
It meant, for example, that when our Product team were making improvements, or when our Partnerships team were sourcing rewards, they did so knowing the actual problem we were trying to solve for our customers. They knew that ultimately, we're trying to help businesses motivate their people and create stronger cultures.
They were also thinking global with every step they were taking. After all, our platform needs to work for Michael from Guam, remember?
Growth spurt
Right now, we have over 600,000 users in over 140 countries. Those users 'spend' tens of thousands of our unique Reward points every month. We've been named as a leader by G2 in Employee Recognition and Engagement. And our customers are now able to recognise and reward employees from Melbourne to Manchester, Delhi to Detroit, without mountains of paperwork and calculations to do.
Those same customers are another step closer to making 'one team, one dream' be more than just a slogan on the wall.They're able to motivate their people and build that all-important cultural alignment, regardless of whether those people are logging in from a workspace or a wine cellar.
Ultimately, it came down to one of Perkbox's big beliefs — we don't sell, we solve. And the only way we know what to solve is by putting the customer at the centre. One of our core values is Curiosity, and that isn't just about listening to Ted Talks and reading books. It's about finding out what problems employers are facing and trying to solve it.
We're not necessarily a magic bullet which fixes everything. But we absolutely play a part in one of the most important challenges faced by HR teams, and something which is only going to get more important in this new working world.