11 ways to make your reward and recognition programme a success
Reward and recognition is near the top of the agenda for businesses everywhere, now more than ever. We've spoken before about why this is, and how it helps with everything from productivity, to retention, to wellbeing — and a whole lot more! We also surveyed HR leaders across the globe recently, and almost two-thirds said that reward and recognition would become more important for them this year.
Building a successful reward and recognition programme relies on lots of different factors — we've actually written an entire guide on this! But we're also big on getting out there and seeing what different organisations think. So, we asked business and HR leaders for their personal tips on making reward and recognition programmes work well.
From enabling peer-to-peer recognition, to incorporating self-growth into rewards, here are some insights that might help you.
Motivate your staff in the moment
We've been working on this in my agency over the last year or so, and one thing that has come up is the timeliness of rewards and recognition. You don't want to wait until the next one-on-one or the next annual review to reward your employees.
Instead, you need to recognise and reward their efforts at the moment. Share your congratulations, and validate them with a reward within a short time frame.
Rather than just moving on to the next thing, your employee can take a moment to celebrate and feel appreciated for their achievements.
Matthew Stibbe, CEO, Articulate Marketing
Enact an all-inclusive peer-to-peer programme
Although employees appreciate recognition from management, having it come from the people they directly work with can have a bigger impact on workplace culture, and that is why peer-to-peer recognition is the best for success.
Employee recognition is about more than just pats on the back; it's about team building. Having team members directly involved in not only recognising their coworkers but also learning how to show their appreciation is critical to the entire process.
David Derigiotis, CIO, Embroker
Match rewards with employee expectations
There's no cookie-cutter template for reward programmes — each workforce and individual is unique. Since the aim of reward and recognition programmes is to motivate their high performance, the rewards you offer should at least match their expectations.
For example, remote team members won't benefit from rewards that are location-restricted or material-based. Those employees may appreciate a half-day off, or Learning & Development sponsorship over, something like business swag. There's no fun in flaunting company merchandise from your home office; they're more likely to crave rewards that support their freedom or professional development.
To avoid disappointed employees and low-yielding programmes, consider asking your employees upfront about what rewards would encourage them the most.
Stephan Baldwin, Founder, Assisted Living Center
Lead by Example
People model their behaviour on their leaders. After all, whatever secret sauce it took to get to those "successful" positions, we assume our leaders have that figured out. Too often, reward and recognition programmes are rolled out as something for only front-line managers to champion.
Instead, start at the top. Executive leadership should model whatever programme you have in place, and cascade the expectation that every leader in their reporting structure does the same. If you have a leadership development pathway, include best practices for your reward and recognition programme, so new leaders are comfortable and competent at leveraging it.
Give people a reason to believe your reward and recognition initiatives are meaningful enough that senior leaders make time in their day to engage with them. Otherwise, you're just ticking a box, and people can smell insincerity from miles away.
Sarah Ratekin, Chief Happiness Officer, Happiness Is Courage
Drive productivity with frequent praise
Employee recognition will have the most impact if it's frequent. Employees make positive contributions every week and deserve some recognition, even if it's just a high-five and the acknowledgment of a job well done.
Don't wait for major milestones to be met before you're ready to give praise. Celebrate the minor victories employees have too. This creates positive feedback loops that drive higher engagement and productivity — and lower staff turnover.
Shawn Plummer, CEO, The Annuity Expert
Shape the focus on self-growth
Everybody wants to view the business world as meritocratic. The more you put in, the more you get out. Though this may not be true across the board, as an employer, you can make it true for your organisation. It's important that every person working for you feels valued and unique.
It's not just about rewarding sales, because how does the IT department or the art department benefit from that? These are crucial members of your team. Don't let them feel otherwise. The key to success is to acknowledge every individual employee's personal growth.
Do not put them in competition with anyone but themselves. Reward their growth, their personal targets, and their individual skills. Don't put them into the shadow of somebody else.
Alex Mastin, CEO and Founder, Home Grounds
Line up recognition and rewards with company values
Your company's principles and culture should inform your rewards and recognition programme. Think about how the incentives and prizes you provide reinforce the achievement of your organisation's most pressing goals. Make sure the programme reflects the values and goals of the firm.
Kyle Bassett, COO, Altitude Control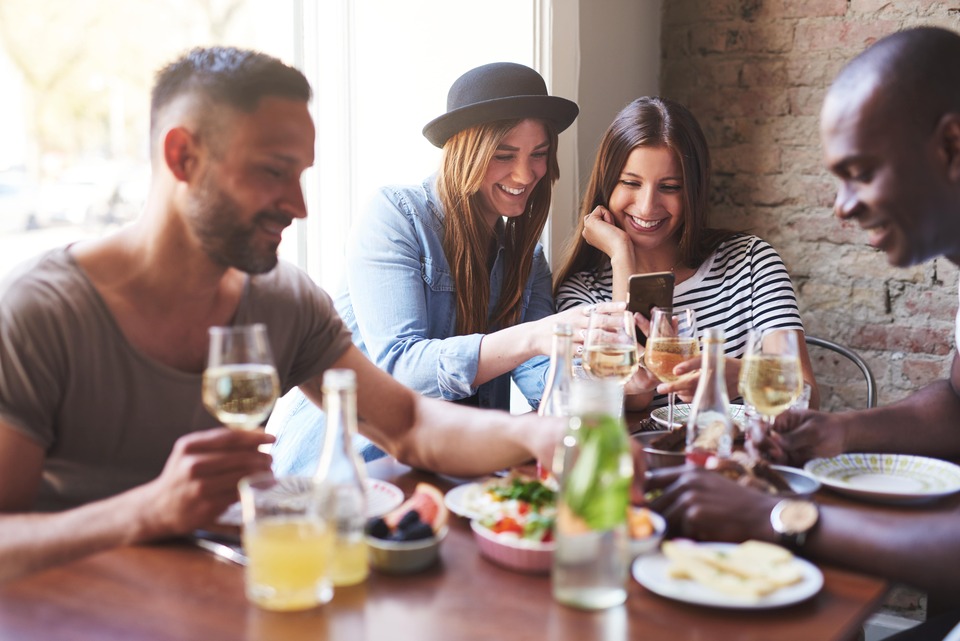 Make it easy to understand
Creating an employee recognition and rewards programme is only half the battle; once you establish it, it's important that your employees understand how it works.
By providing clear guidelines and simple programme steps, you can have motivated, productive and engaged employees/. The easier a programme is to understand, the more, you can ensure a successful implementation and positive results.
Align the programme with 360-feedback
When rewards and recognitions are based purely on top-down manager reviews, you run the risk of people perceiving favouritism and unfair bias. 360-degree feedback, however, represents a fairer and more democratic method.
It allows you to incorporate feedback from the entire team, filtering out any potential bias from managers. This provides a more holistic view of the employee's performance, reflecting the overall opinions of the team.
Basing rewards on 360-degree feedback means that we recognise the correct people — the highest team-rated employees are the most likely to be rewarded.
Ben Schwencke, Business Psychologist, Test Partnership
Utilise spot bonuses
With rewarding employees, monetary incentives can be handy in a variety of situations. When employees complete an arduous task that boosts the company's reputation or positions the company for future success, business owners can reward them with a spot bonus.
Spot bonuses are wise investments that allow companies to show appreciation for the extra effort their employees put into their work. This is an excellent way for businesses to keep talented employees and influence their career choices.
Ethan Bull, Owner, ProAssisting
Ensure your programme is a talking point
You may have the best programme lined up for your workforce, but it won't make a dent in the employee experience if your teams are unaware of it.
The trick is to make it a talking point by bringing it up whenever you address your workforce. Direct HR to share every detail with employees, and ensure managers align their goals with matching rewards.
This will all make employees aware of how their company is investing in offering more to employees that show the right behaviours.