The Christmas Conundrum
With all the chaos of Christmas – how do we balance parties and presents with tying up work and reaching end of year targets?
It's beginning to look a lot like…buying presents, attending parties, seeing family and friends, feeling festive and preparing for the big day – all whilst trying to maintain our day-to-day roles and ensuring we reach our yearly goals. Are you exhausted just thinking about it?
With all these factors in mind, it might come as no surprise that many of us find it hard to keep up with work in December – but it doesn't have to be this way!
To find out just how much Christmas impacts our professional lives, Perkbox conducted a study of 1,000 working Brits and put together some tips on how to stay productive without sacrificing the festive fun.
1 in 3 Brits describe themselves as unproductive in the run-up to Christmas
A huge third of Brits feel that December is a time where their productivity plunges at work. Yet, despite this revelation, 30% state that they regret taking holidays too soon in December as they miss out on the great atmosphere in the office.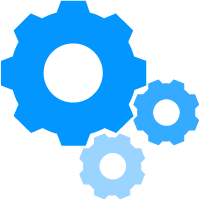 Does this make Christmas the season of… office regrets?
Following on from those who regret taking time off too soon and missing out on the festivities, the second most popular workplace regret involves embracing a little too much of the Christmas 'spirit'.
27% of employees state that their biggest regret is drinking too much at the office party and regretting their acts afterward
On the other hand, it seems that the ghosts of unproductive pasts come back to haunt us, with another top regret being leaving too much work for after Christmas and feeling depressed upon returning.
Finally, missing out on the company Christmas party because of other commitments comes in at fourth place.
Thankfully, most of us are sorted in the outfit department – with only 5% of employees stating that 'deciding what to wear for the Christmas party' caused them the most stress.
But all festive cheer is not lost, many things make it the most wonderful time of year at work too
On a lighter, less stressful note, employees' favourite things about the Christmas festivities in the office are 'drinking with friends' in first place, followed by 'eating delicious food' in second place.
From a workplace culture perspective, 'celebrating the year's successes' ranked in third place, followed by 'seeing directors having fun' in fourth.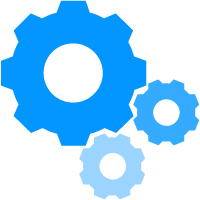 So if all you want for Christmas is to stay productive AND enjoy the festivities, we've put together some tips:
1. Have realistic targets for December
With all the extra stress of the month, trying to meet unrealistic targets is just another added pressure, and it likely won't end up going well.

When setting targets for this month, take external factors into account. As you know, many businesses, including those who are your customers, suppliers or prospects, are taking it easy and tying up their own end of year endeavors. This will inevitably impact your own team too.

Keep the festive feeling alive but find a balance by carving out specific times during the week for Christmas activities. This could be anything from Secret Santa to a 'decorate the office party'.

It's worth bearing in mind that if employees know they have activities to look forward to, they are more likely to be more productive when doing work – as they know they have festive fun at the end of the tunnel! Once expectations are set, it's always nicer to enjoy the fun activities guilt-free, ending the year on a high.
2. Reflect on the year gone by and set goals for the New Year
With the study showing that many employees regret leaving too much work for the New Year, January can be a bad month for morale. So instead, use December as a chance to combat these January blues before they happen.

Take some time out of the busy month to look back on both individual and team achievements of the past year and set some new goals for January. This will ensure that you and your team hit the ground running in the New Year and avoid spending the first half of the month trying to decide on priorities.
3. Set some festive incentives
There's nothing more likely to get your teams over their festive slump than a few incentives and friendly competitions. These don't have to be big Christmas bonuses, they can instead be small rewards for reaching certain goals or completing tasks.

Your teams might be feeling the pinch over the festive season, so any rewards for good work throughout December will be greatly appreciated and as a bonus to boosting motivation, the extra effort could give that final, much-needed push to end the year on a high.