Three ways HR can take back time
There was a time when some people (wrongly) thought that all HR did was look at CVs and hand out biscuits. This has never been true, but if there's one thing the last couple of years have proven, it's that you can't spell HERO without HR.
The department's role within businesses has expanded and evolved. In some ways, it's needed to become more reactive — think about the shift from face-to-face job interviews to online, for example.
In other ways, it's become more strategic. Businesses need to reevaluate how they attract, retain and motivate their people, and it means HR has a bigger seat at the table than ever before.
But ultimately, there are still only 24 hours in a day. So how can HR deal with everything in an efficient way? Here are some key tips — and for more, check out our latest ebook: How HR can manage their ever-growing role.
Unify your EVP
Workforces are more dispersed than ever before, and trying to engage everyone can feel like a tough task. Now, it's important that employees are seen as individuals — offering choice is super important.
Within that though, your business needs to have a harmonised Employee Value Proposition (EVP) across locations — whether they're in Manchester, Melbourne or Michigan. This makes it easier to align all employees to your company culture. You might think the phrase 'one team, one dream' is a cliche, but getting everyone on the same page and working towards the same goals is crucial.
This also helps your department be more efficient. Take payroll and benefits as examples. Being able to use centralised systems for all your employees can create time and cost savings, as opposed to using multiple local platforms.
This approach can also feed into other things. For instance, many HR teams are involved with internal communication, and if your EVP isn't unified, you could find yourself working on different messages with different people in different locations. With a more harmonised EVP and culture, you can reduce this duplication.
As a side note — this also allows more of your communication to be leader-led, rather than relying on individuals in each location to cascade messages. Employees will then feel a greater connection to the people at the top, which can only be a good thing.

Trust in tech
If it's not already, then technology needs to become your friend. While we are in a people business, there's no reason why automation and Artificial Intelligence (AI) can't be used to your benefit. And nowadays, with a lack of people as well as time holding you back, it's important to use every resource available.
A lot of admin tasks can be easily streamlined. An obvious one is using AI for the process of CV screening. You can also use chatbots to interact with candidates near the start of the recruitment journey, for example when they land on your careers page. This has the added benefit of creating a better candidate journey, which can only help your talent attraction aims.
Something else which businesses are adding is the use of psychometric tests or assessments. With cultural alignment being so key, it's another useful addition to your recruitment armoury. It's important to note that these tests should simply be one part of the process — it doesn't mean you remove the human element. Managers and teams will still want to meet candidates that they could potentially be working with. But using these tests gives a bit of guidance, without impacting HR's time as much — perhaps it could halve the length of your initial interview with a candidate.
Another example of using tech to be more efficient is ensuring any external systems you use (such as ones for your payroll or benefits) sync with your own internal system. This removes the need for you to manually update them every time an employee joins or leaves the company — data can automatically be sent to the relevant platform.
Let's face it — admin is one of the biggest HR headaches. Eliminating this as much as possible gives you the time, energy and resources to focus on more strategic things.
Onboard early
Studies have shown that around a third of employees leave a job within the first three months. Which means you need to go through the whole recruitment process again. During which time your business again has an unfulfilled need.
None of this is very efficient, and it leads to HR teams being stuck on a constant cycle. This is why the onboarding process is so important. It's often said that the first 100 days are key to an employee's time with you. That's true, but in actual fact, you need to kick off the process before they've even started. This helps set the tone, and if done properly, will improve your chances of keeping them at the company.
Just as importantly, laying the groundwork beforehand means that your parts of the puzzle will mostly be done before Day 1. This frees up your time to focus more on embedding the new starter within the company culture.
Some of the things you should tick off before Day 1 are:
Getting all the relevant paperwork signed electronically, so they don't have mountains to get through when joining
Providing them with your benefits information so they can have their selections ready
Giving them access to important information like key contacts, your employee handbook and the structure of the organisation
Getting managers to circulate a bio of the new person to the rest of the department or business, so they're aware and know how their role fits in
Asking IT to set up their computer and phone lines — if they'll be starting remotely, make sure the equipment is sent to them in good time and someone from IT is available to talk them through it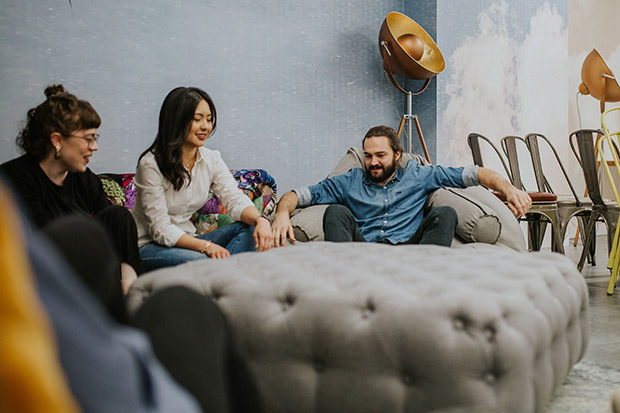 Key takeaways
It's an exciting time to be in HR, with the role becoming more important and strategic than ever before. To make sure you're not overwhelmed, and can allocate your resources in the most efficient way, keep these top tips in mind.
Unify your EVP: Harmonise the employee experience and culture as much as possible to save time and money
Trust in tech: Use automation and AI to streamline your work and reduce admin
Onboard early: Lay the groundwork for new starters before Day 1