It's all about the employee experience
From that 61%, the combination of absence, employee turnover and retraining costs UK businesses a staggering £340bn a year.
The employee experience (EX) is the result of every interaction your people have with your company – from onboarding through to learning and development.
Just as marketers support the customer experience to stop churn, HR and managers have a golden opportunity to nurture the EX. That's where Perkbox comes in.
Our platform gives employees everything they need to stay motivated and inspired, creating workplaces where people perform better and stick around for longer.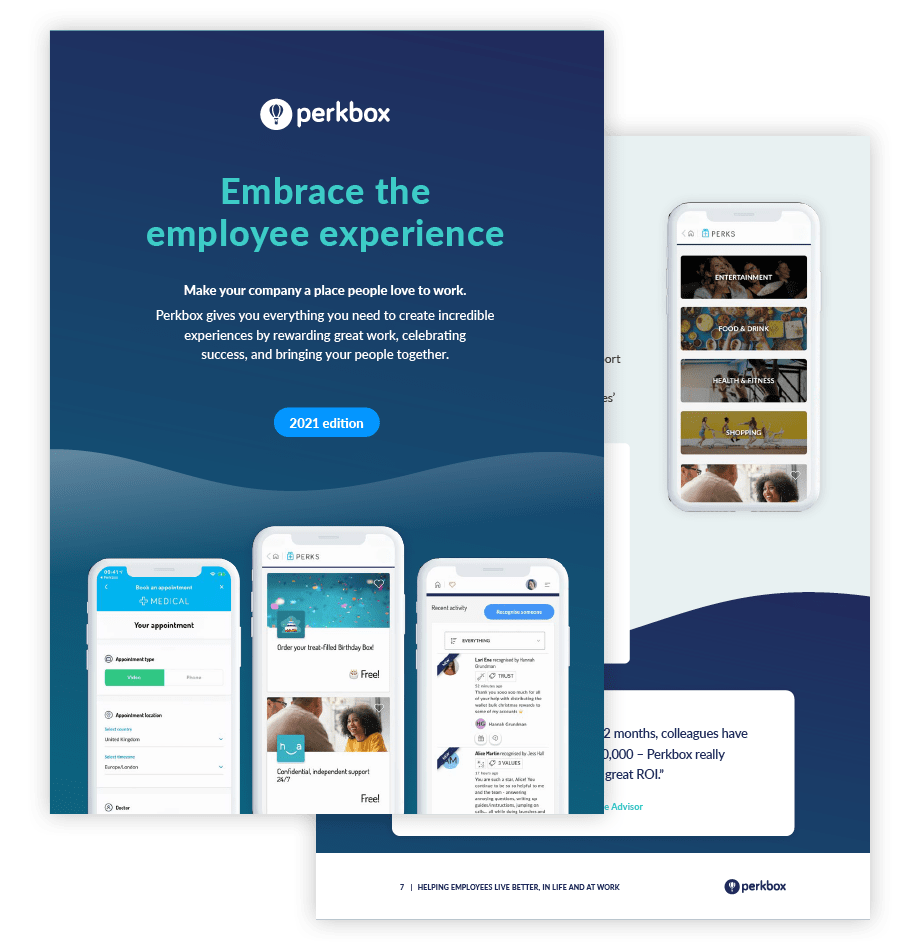 Trusted by over 7,500 businesses