Putting your people first
Employee wellbeing, once seen as a nice-to-have, now needs to be a core part of what you offer. It's not just the right thing to do – it's key to a healthy business.
The World Health Organisation estimates that depression and anxiety disorders cost the global economy $1 trillion a year. A strong wellbeing offering can reduce many of the costs associated with employee burnout, such as sick days, lost productivity, and increased hiring costs. It also makes you a more attractive place to work for today's employees, who are placing a greater importance on wellbeing than ever before.
Wellness hub is an easy-to-access content library which is designed to improve wellbeing across your organisation. Our carefully curated and ever-growing collection of resources contains workout videos, meditation guides, talking therapies and a whole lot more.
Whether it's exercise, mental health, sleep or building healthy habits – we've got you and your employees covered.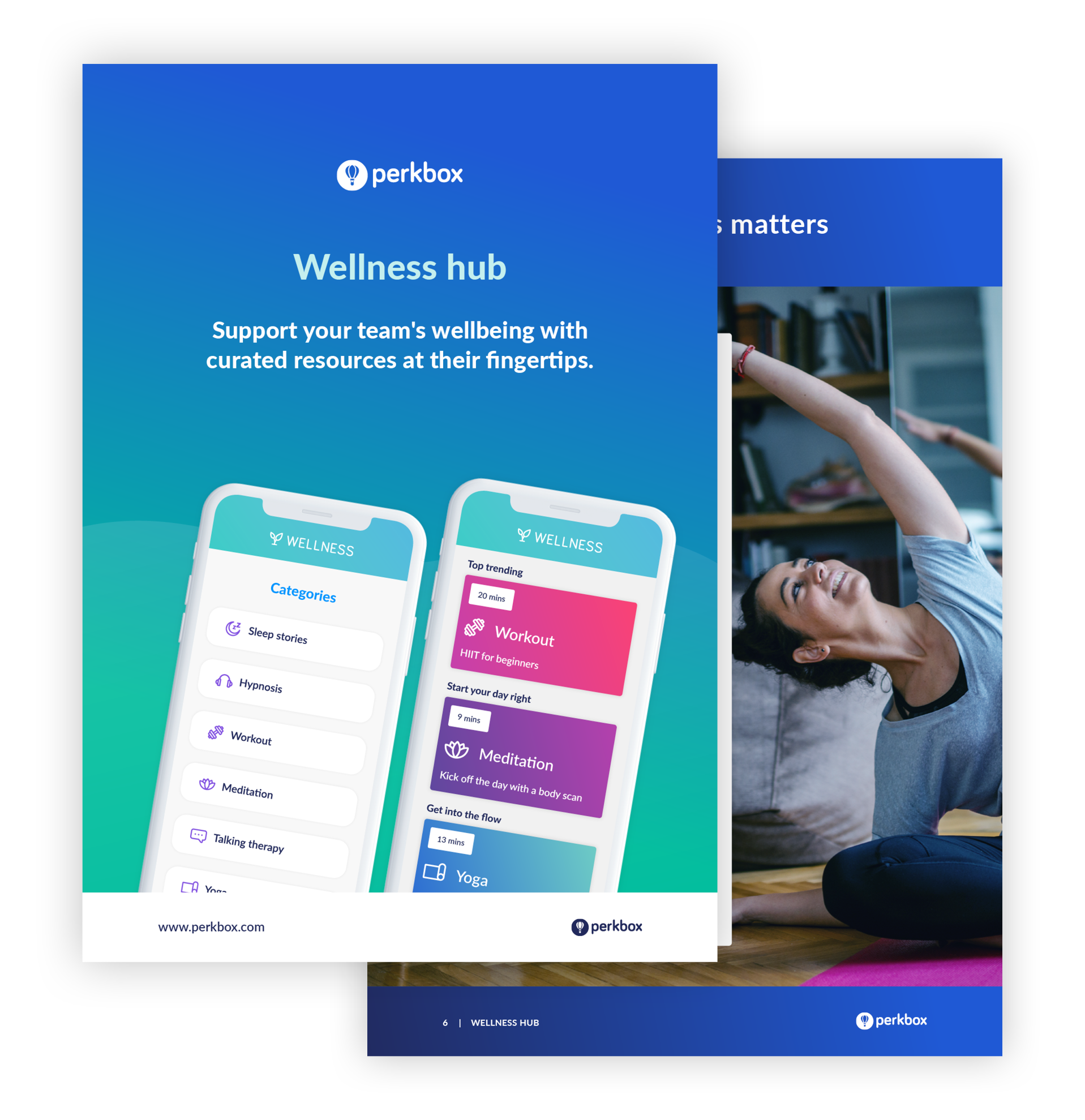 Trusted by over 4,000 businesses worldwide