10 ways to revolutionise your employee induction training
You've just got your dream job and you're on top of the world. You feel motivated and raring to go, but before you can even begin the work, you and your fellow new starters are required to go through induction training
Most of us have some bad memories of induction training, inducing flashbacks of long-winded presentations, cringeworthy icebreakers and a snooze-worthy health and safety demonstration. It can be very full on. There's a lot to take in and many new faces to meet, not to mention the pressure of trying to absorb it all.
Induction training shouldn't have to be like this, however. This is the first real encounter the fresh employee will have of the company, so why not give them a taste of what office life will be like for them and put some real effort into making the mundane formalities a bit more fun?
Digital developments, a new generation of workers and a switch-up of how work is being done these days are all revolutionising induction training, taking it from a drab onboarding procedure to something worth remembering.
First things first, what is induction training?
When a new employee starts, the employer will give training so that they can learn their new role quickly and easily. Induction training can take place between the old employee and the new one in a handover system.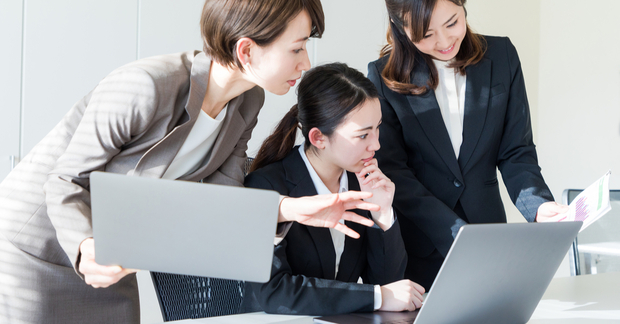 More likely, a regulated training system made by HR takes place for a whole bunch of new workers at once, giving them a chance to get to know people across teams and letting them get to grips with the culture in a group.
Induction training can be quite hefty. The main topics that it includes are:
Health and safety
Code of conduct
Employee responsibilities
In-house systems
Office walk through
Meeting with CEO and seniors
Company history
Culture and ethos
Usually, induction is a way of easing the new recruit in without overloading them with information or scaring them off.
It's a chance for them to get the same treatment as everyone else that started before them and receive proper training, so they feel adequately equipped to begin their new role with the utmost confidence.
The importance of induction training
50 years ago, it was rare that anyone changed jobs more than twice in a working lifetime. These days, it's common to flit around from one role to another every few years.
This means that the quicker an employee is inducted, the quicker they can start doing their job properly.
Employee and business benefits
Understanding the current advantages of induction training not only hones in on the importance of it, but will help you to discover how best to revolutionise this imperative part of onboarding.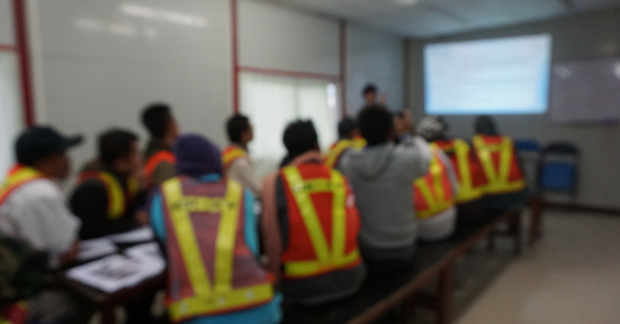 Some benefits include:
Saving the company time and money - Having provided all the relevant information upfront, the new employee can start performing their duties from the get go.
Reduces turnover rate – A well-informed induction should clear up any confusion the employee had about the company. The less confused they are, the less frustrated they are and the more settled they will feel almost instantly, resulting in a higher retention rate.
Value and respect – If a proper induction is given, as opposed to a lackluster attempt, the latest recruits will feel like a proper welcome has been given, evoking a feeling of comfort.
Grounds for communication – Letting everyone know who is who in the company, putting faces to names and establishing that first point of contact lays the groundwork for how best the employee should communicate, instilling a level of certainty for where they sit within their teams and leaders.
Despite its bad rep, induction training is still very necessary. Although it can be seen as outdated, there are ways to give it a modern day rejig so it is made more engaging and effective.
10 ways to revolutionise induction training:
1. Give them a welcome gift
Statistics show that employees are more likely to stick around if they've been given a good onboarding procedure. We all know how important first impressions are and not making a good one could see a higher turnaround and a costly unnecessary expense to your business.
Who doesn't love being given a little gift? Having a little token on every chair as the new employees walk in on that first morning will instantly excite them, setting the tone for their induction and their time working in the company.
A notebook with a company pen is a nice touch. This could be branded and have the companies ethics to the front as well as a brief history. This serves as a useful badge of honour to be carried around for meetings during the first few months and can be a commemorative reminder of how far they've come when the notebook is completed.
2. Go online
Interactive learning is the best way to engage new employees and make training interesting for them. A Learning Management System (LMS) is the best way to go about this. The employee is given their own login and asked to click through various pages of the platform, learning and taking quizzes along the way.
An LMS is so effective because new starters can learn the basics on the first day of their induction and then go away to self-train and complete the rest of the exams in their own time. HR and their manager can see their process and help them out with anything they might be struggling with.
The interface should be hassle-free, easy to use and multimedia compatible. Video, audio and lots of images should all feature, as should scenario training for things like health and safety. Fun ways to remember certain statistics that are important to the company, like the number of employees or the year it was founded, could also be incorporated.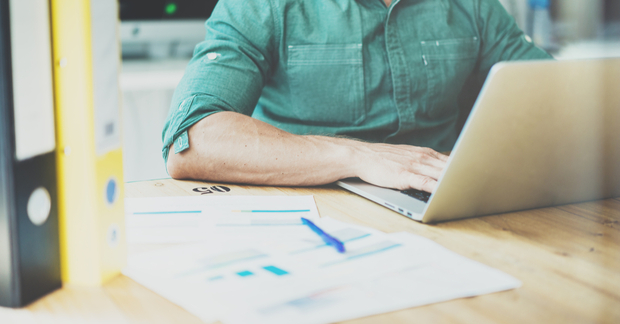 Before, everyone would get the same induction training, regardless of their level or role. With an LMS, employees can be given extra modules that are most relevant to their field, making sure no one's time is wasted and allowing the employee to feel catered for and supported.
3. Start them early
New starters are often very motivated to start their new role (they have wanted to leave their old job, after all).
Why not give the bright-eyed candidate the chance to start ticking off induction training in their own time before they even start?
You could use the LMS mentioned above for this. A protected portal with a login given soon after an offer of employment will make them feel instantly welcome (as opposed to a lack of communication over the candidates notice period from the previous role).
This method gives them a head start with complete control over their learning. It also lets them approach it in their own way and at their own pace. This means that once they've gone through all of the physical formalities like walking through the building for fire exists on the first day, they can hit the ground running and straight into role training with their team having already gone through the rest online beforehand.
4. Integrate them through classic traditions
It's always nerve-wracking offering a tea to the team for the first time. Why not make it a commemorative moment and set aside a dedicated time for the new recruit to stand up with the manager or member of the team and make a tea for everyone? This could be done in a tongue-in-cheek way, a bit like a ceremony.
This gives the fresh starter a chance to go around and get to know everyone with a ritual that's so engrained in office culture that they'll feel comfortable doing it next time on their own.
5. Make them into a shadow
After the employee has started and they understand a bit about their role, get them to shadow key members of different teams. This will teach them how each aspect of their role fits into everyone else's. They'll see where they slot in and understand the purpose of everything they do.
Motivation is heightened when each task is give a raison d'etre in terms of where it sits in the logistics of the whole company, instead of just thinking of it as a task for the sake of a task.
6. Visions and values
By introducing them to the CEO and talking about the core values, the scripted one-liners that they've read on websites and presentations come to life. The recruit should feel inspired by the firm's history and be completely immersed in what they've done, what they're doing and what they've got to come.
At the end, ask the new employees to put the company's visions and values into their own words and ask them to describe how each one will not only affect their new role, but how they can live each one in their everyday activities. This will allow them to truly understand the business' standards and how they're expected to conduct every one.
7. Introduce a checklist
On the employees first day, give them a checklist that outlines all the different stages of their training, almost like a timetable. This lets them know what to expect, making it all a little less scary.
This could include what they've already done in terms of their LMS training, who they're going to meet and always include break times so they get a bit of R+R and recollect their thoughts in between training sessions.
8. Keep it bite-sized
Long-winded inductions will force the candidate to lose interest almost immediately. It's not their fault. Taking in large amounts of information for long periods just isn't how inductions should be held.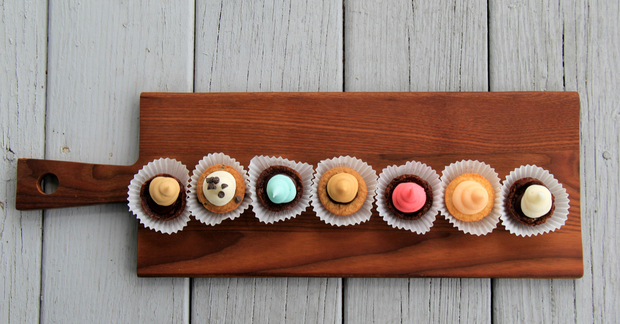 Training should be delivered in short and manageable bursts. These little lessons should be easily digestible, not large chunks of text. Step by steps are a good way to showcase this, like those quizzes on the Learning Management System we talked about earlier, which will break up each module.
9. Make sure they're listening
During training, introduce quick fire questions based on what they've just learnt. This will keep candidates looking alive, as they don't know when the next question is going to arise. You could even introduce buzzers and put them into teams, with rewards at the end for the most right answers, of course.
10. Refresh the buddy system
It's so often seen that new starters are given a buddy and that person is never seen or heard from again when the induction training is finished.
Many companies are encouraging a healthier buddy relationship and support from members of other teams by introducing buddy cards. Buddy cards are a bit like loyalty cards given at coffee shops. Each buddy is given one and when you've both been for a meeting 5-10 times, you get a prize or a free lunch together. This urges both parties to really try and make the time to set aside time for meetings and to run through anything the new recruit is struggling with.
After the 10th or so meeting, hopefully the pair will meet of their own accord, with a new friendship formed and a beneficial buddy system in place across the office.
Whether you introduce one or all of these steps into your induction training, revolutionising the way you conduct it will significantly improve the employee's initial thoughts about the business, their expectations and give them the tools to make a great start at your company.