7 steps to nailing staff training and development
Everyone knows that the most successful businesses look after their staff. But the million-dollar question remains: what's the most effective way to nurture your in-house talent? Here's how to create a fool-proof and cost-effective training and development plan for your workforce.
Employees are the most valuable asset of any company worth its salt – it literally pays to take care of them. By providing a comprehensive learning and development strategy you can make the most of every single staff member.
Why do you need to offer training and development?
In short, training and development can increase staff engagement, reduce turnover, grow profits and improve job satisfaction.
According to the Association for Talent Development (ATD), companies that offer comprehensive training programmes have 218% higher income per employee than companies without formalised training. These companies also enjoy a 24% higher profit margin than those that spend less on training.
With the right training and development strategy you can give your workforce the tools to reach the next level, be it to management or upskilling to rise with the changing tides. A more agile workforce means an adaptable, resilient business.
What's the difference between training and development?
Although these terms are often used together – and sometimes interchangeably – there are crucial differences between training and development. Knowing the specifics of each will help you set priorities and evaluate the impact in your HR department.
Simply put, training is for the present and development is for the future. But there are some further key differences.
Training
In general, training faces an immediate challenge and teaches the knowledge or skills needed by company employees for a specific task. Typically, training should:
Be completed over a short period of time (a day, week or several months).
Deliver skills to be used by a specific job position, such as CMS training for a marketing executive.
Provide the tools to perform a specific task, such as a newly promoted employee doing a management course.
Be designed by the company and taught by an external tutor or expert.
Have precise and well-defined objectives, such as learning how to use a programme.
Training might be a course to improve communication skills, a conference to explain the protocol for returning a product or a class in Excel. It might be part of a Performance Development Plan for an individual or group. The company organises the course, pays for the expenses, decides what sort of tools its employees need, and sets the guidelines to follow in all training activities.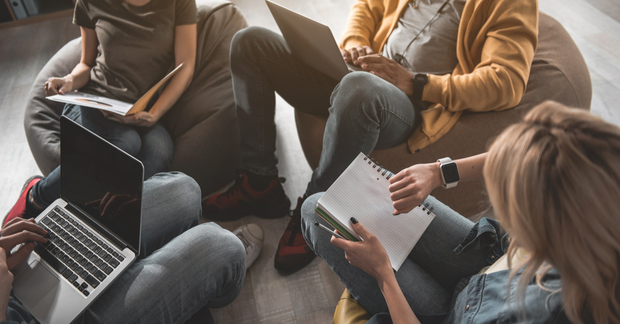 Development
In contrast, development is all about long term goals. It's a continuous process of self-improvement taken on by each and every employee to reach the next level in their career. Development should usually:
Span several months or years, fomenting confidence and ambition.
Correspond to the interests and aims of the individual.
Help an employee build a successful career, regardless of their job description.
Include broad objectives covering different types of knowledge and skill (these may change over time).
Be directed by the individual, with outside help if required.
Compared to training, development is less tangible and often focuses on philosophical issues, changing habits and improving skills. The most important focus is not on lessons taught by a tutor to use a specific tool or learn protocol, but rather a journey of self-motivated discovery.
Inspirational training strategies
From skill swaps to life coaching, there are many creative ways to establish a training and development plan that works for you – and your budget.
Software company Culture Amp gives each employee has access to a professional coach. They can choose to focus on personal or professional goals, meeting milestones at six 12 and 24 months.
Meanwhile e-commerce website Etsy uses its impressive in-house talent to empower employees to learn a huge variety of skills.
At 'Etsy School' employees both teach and learn in classes on a wide range of topics. From tap dancing to navigating a difficult conversation this approach tackles both staff wellbeing and career development.
Everyone at review forum Yelp has 'stretch roles'. People have responsibilities just beyond their current capabilities, creating an engaged workforce and a culture of mentoring. Employees are promoted from within, incentivising both personal development and nurturing others.
The buck starts here: Who is responsible for training and development?
Accountability is a big deal. It's crucial to knowing how to measure a training and development scheme's impact. But how do you decide who should be held responsible for its failures and successes?
From HR to management or even the student themselves, different businesses place accountability in different departments. Yet only by working together can a training programme succeed.
Share accountability for a more successful training programme
Problems arise when there's no clearly defined owner of each point of the training programme. Every HR training and development strategy works best when manager, trainer and student all share responsibility. As this accountability grid shows, when planning, training and implementation work together the whole team comes out on top.
7 steps to a hard-hitting and effective learning and development scheme
1. Identify business impact
Your training and development plan should support your business' goals and support the next step in its progression. By identifying which goal(s) you're tackling, you'll focus the training and make a bigger impact overall.
2. Analyse skill gaps
It's crucial to find out what the gaps are between employees' current and ideal skills. That way, you can pinpoint what your specific learning objectives should be. Categorise these learning objectives into three groups and ensure there are activities in your training plan that target all three.
Motivation: How can you help learners understand why they need to change their behaviour? By working with employee motivations you're more likely to change long-term behaviour.
Skills: What do your learners need to be able to do the job? These behaviours will have the most impact on performance.
Knowledge: What must your learners know to perform their jobs well? Distinguish critical knowledge from nice-to-know information to identify what content should be in the course and what goes in the extra resources.
3. Consult your employees
Give an open invitation for employees to make suggestions, including what style and timetable of training works better for them. This can be an open forum asking your staff what training and development they need to progress or structured around a particular problem, such as high staff turnover. You could even have an office suggestion box and then discuss staff suggestions at a general meeting.
4. Decide how to evaluate
If you don't know how you're going to measure impact, you'll struggle to know a good training plan from a bad one. Choose a range of measurable learning objectives such as reducing staff turnover, improve knowledge in a specific area or diversify skills in line with a business goal to diversify your products.
5. Collaborate with your training provider
Whether you choose to use in-house tutors or outsource training and development, or (even better) a mix of both, it's important to collaborate. Ideally the manager or HR professional should express the need in business terms, such as a need to adapt existing skills or relieve a bottleneck. The trainer can then translate that need into a training programme, working alongside HR to create content.
6. Layer training methods
The most effective training and development is layered, meaning that different styles of development are used at different stages. A layered approach makes sure your programme targets the essential employee, customer, and business needs while training the right people at the right time in the right way.
7. Ensure it sticks
When the training's over it doesn't mean everyone goes back to their desks – your staff would run the risk of forgetting what they've learned. Hold a recap session a week after the training, provide learning milestones or get employees to share what they've learned in a show-and-tell lunch session.
A final word…
By paying attention to each and every employee in your organisation you can catapult your business into stratospheric success. But this requires intimate knowledge of the strengths and weaknesses of your business and its workforce.
In short, with a clear head and an unflinching eye you can deliver a learning and development strategy which will transform your business for many years to come.