3 award-winning HR initiatives for 2020
On 9th December 2019, we announced the first ever winners of the Perkbox Workplace Culture Awards. These nine companies are home to some of the very best employee experiences in the UK, and voted as Culture Award winners in a public vote.
So how did they manage it? We crunched the numbers to find out what an award-winning company culture really looks like.
From our 708 entrants, we identified the top three trends for improving company culture. Let's dive in.
1. A culture of care
Nurturing an environment where your employees can connect and build meaningful relationships can make a big difference to engagement.
A whopping 80% of entrants said they were working hard to build a culture of care. That means making sure their companies are places where people feel welcomed, accepted and free to collaborate.
That's not a massively surprising statistic. After all, friendships are an important part of life and we see our colleagues more than anyone else – sometimes even our partners! Having close friends at work can make Monday mornings a lot easier to stomach and can even boost your retention rates. 70% of employees with 6–25 friends at work say they'd turn down a job offer if it came their way.
Here are a few quick tips to help you promote closer work friendships:
Encourage peer-to-peer recognition
Promote cross-team collaboration
Pair new employees with buddies
Arrange off-site team-building days
Hold regular social events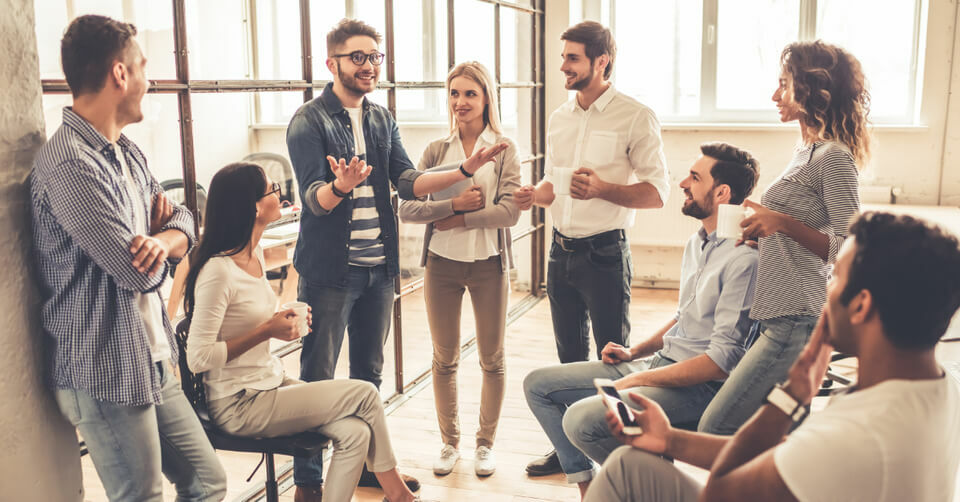 2. A culture of enjoyment
All work and no play is a sure-fire recipe for burnout. Just think about how you feel after a full day of uninterrupted work. Not good. When you push yourself to the limit, stress and exhaustion are never far away.
Regular breaks help to refresh your brain and lead to lightbulb moments, making solutions to difficult tasks suddenly easier to see.
So how can you facilitate some down-time for your employees? 62% of our entrants said they're actively trying to make their workplaces more enjoyable places to be – so it's clearly a trend worth following.
Here are a few suggestions to prevent employee burnout:
Encourage your employees to take regular breaks
Allow your team to try new ideas without fear of failure
Plan team-building activities to break up the day and bond people together
Start a hobby group – think reading clubs and board game meet-ups
Go full-on start-up with pool tables, videogames and table tennis
Try group exercise and yoga – they're great for focussing the mind and reducing stress levels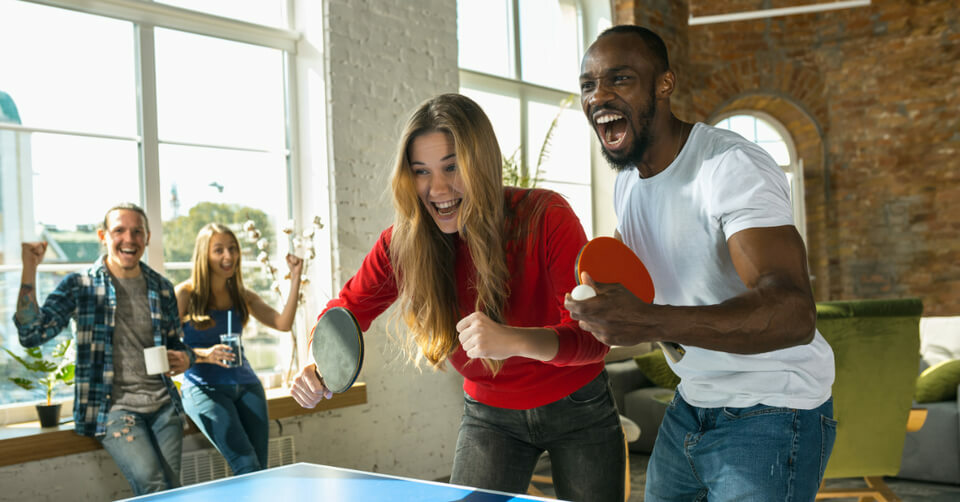 3. A culture of learning
Nobody wants to feel like they're stuck in a rut, especially in the workplace. After all, we spend so much of our time at work, it's only natural to want a sense of progression.
Maybe that's why 60% of our entrants said they're focussing on a culture of learning, where employees can develop their skills and move their careers forward.
Companies that get it right often see a drop in employee turnover, increased productivity and higher staff morale. So it's not hard to see why some are making it a priority.
Here's how you can put learning at the heart of your culture:
Implement personal development plans to show employees you're taking their progression seriously
Support your managers and empower them to coach their team members
Give your employees a learning budget so they can take ownership of their development
Provide the right tools to the right people – millenials love online learning but older workers might prefer more traditional methods
So what do you think? If you're inspired to make some changes, let us know how it turns out. We love hearing about companies who are putting the employee experience first.