Strategic HRM: a step by step guide
It might seem like another buzzword to worry about. However, if you take the time to learn about "Strategic HRM", you'll quickly realise it's much more than hollow jargon. 


What is strategic HRM?
HRM stands for Human Resource Management. This focuses on finding the best employees and endowing them with the benefits, training and development that they need in order to be successful within an organisation.
Strategic HRM, or Strategic Human Resource Management, encapsulates all the methods and practices that companies use to achieve optimal people management.
Strategic HRM 101
Why should your company follow Strategic HRM models? Strategic HRM tools and HRM strategic planning can be the difference between a company succeeding and a company stagnating.
Yep, that's right. A well-organised HRM strategy can have a direct impact on a company's growth. Strategic HRM helps employees and the company as a whole by advancing flexibility to competitive advantage, developing a fit for purpose organisational culture and improving the overall business performance.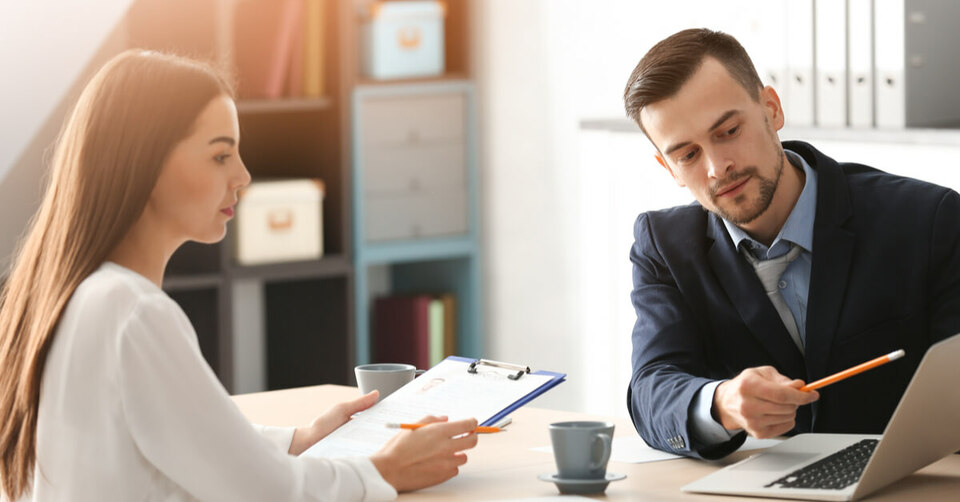 What is the difference between strategic and general HRM?
Unlike general or traditional HRM, strategic HRM is a much more structured management model. Implementing a tactical and well-calculated business plan is more likely to achieve better results, and therefore stimulates industry growth.
That being said, there is no universal strategy. A company can only guarantee its own success by defining and developing a strategy that reflects their specific context, culture and objectives. A company must streamline their own HR operations and procedures to meet the needs of the company's long-term plans.
The HR team is thus instrumental when it comes to outlining a sound HRM strategy. Companies rely on HR professionals to provide them with a model framework designed to ensure the performance development of employees and an increase in value for the organisational stakeholders.
In other words, Strategic Human Resource Management is the endorsement of methods by HR professionals which, in practice, attract, develop, reward, and retain employees for the benefit of both the employees as individuals and the organization as a whole.
Every stakeholder, from the employee to the business owner to the customer, is valued as an important link in the Human Resource Management chain, meaning that HRM strategies encompass all aspects of business development, from root to fruit.
What different components does HRM consist of?
Strategic HRM can be a diverse range of management practices, such as recruiting, reward systems, payroll, talent appraisal or workforce and performance management.
The most important ingredients of Strategic HRM are:
1. Resourcing
The anchor of strategic HRM is recruitment and retention. The HR team should not only be driven to find experienced workers but to keep them in the company too. Through strategic resourcing and recruitment, strategic HRM enables the company to build an effective framework of sustainable relationships which reflect the ambitions and values of the company.
Resourcing doesn't just involve finding top quality candidates, but resourcing top quality office apparatus and software management tools too. HR personnel should also liaise with various departments so as to be up to date on which tools are used, and how, by employees. For example, the choice of software an employee uses could have an impact on their performance.
Strategic HRM can facilitate a more organised workforce by ensuring the I.T department identify any tools which need updating. This can improve daily functions in the workplace.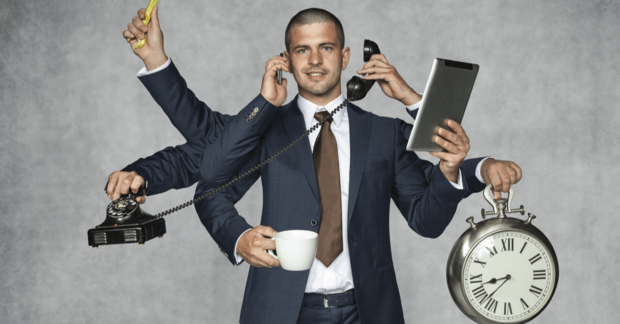 2. Skills Acquisition and Development
As part of any companies on-boarding process, no matter how skilled or qualified employees are, all workers will need some form of training. This is because every company runs differently; all employees must adapt and deliver their skills in a way that supports their current company's culture and aims.
The HR management system is responsible for monitoring the continual development of employees. A constant re-education of employees keeps them fresh and encourages innovation. It also highlights those that need a bit of extra help!
3. Performance Management
Evaluating the capabilities and skills of your employees helps to clarify how they are contributing to the company's goals and ambitions. This can be done by keeping a skills inventory for individual employees, a practice which also helps identify which areas employees need to improve in order to advance to the next level in their professional endeavours.
HR personnel should keep a timeline, or a strategic HRM review, which tracks the progress of employees and reveals areas for improvement. This can also help organise corrective action, if HR discover not enough improvements have been made. Talent management software can also be used as a Strategic HRM tool, as it includes features which are designed to help all employees reach their full potential.
4. Rewards
If improvements have been made, employees should be rewarded. Talent management systems, such as the timeline mentioned above, can be put in to place to ensure that all employees receive the appraisal they deserve. This will contribute to inspiring and encouraging employees to continue to work hard in innovative and productive ways.
Rewards inspire creativity and risk-taking, and draw employees out of their comfort zone with the prospect of bonuses!
5. Employee Relations
All the above help maintain a strong relationship between employees too. Employee experiences are enhanced when employees feel they are surrounded by an honest and supportive team. Strategic HRM can be used to gain a better understanding of what contributes to, or detracts from, employees feeling supported and engaged throughout the workplace.
Employees should be able to find their voice and have trust in being heard. They should also feel they can effectively team with others in the workplace, inviting many perspectives into discussion and decision making.
A few examples of HRM Strategies – Take note!
Among some of the most innovative Strategic HRM processes and policies, FedEx have a spotless track record of HR success. The company developed their own unique people philosophy in the 1970s, the People-Service-Profit policy.
FedEx believe that if employees are taken care of to an exceptional standard, the employees will give exceptional customer service. Some of their procedures include an annual employee survey and feedback action programme. Management meetings follow to put the responses to good use and address any problems that arise.
The Boots family are also known as a company which excels in employee engagement. Boots promotes stress-free work by striving to improve colleague relationships by promoting philanthropic activities. Alliance Boots are the first company of its kind to provide formal accreditation for work within the community.
As for recruitment, Boots also believe in vocational training and giving well-deserving job seekers a leg-up in the industry. They offer plenty of opportunities for entry-level candidates to move up the career ladder.
Eileen Fisher, a well-known clothing retailer, uses Strategic HRM to make sure they provide the best, most up-to-date training for their employees, as well as maintaining a fabulous reward system – up to four weeks extra pay as a bonus! Unsurprisingly, viewing how much the corporation invests in the health, education and wellness of their employees, Eileen Fisher has won several awards for their Human Resource efforts.
Eileen Fisher has been listed among the top 10 companies to work for in the UK in previous years, averaging about 15 percent turnover annually, compared to the average national turnover rate of 25 percent to 40 percent in the retail industry. HR director Shari Simberkoff says that hiring is an original and collaborative process at Eileen Fisher, including multiple team interviews and trials. HR's job begins with "hiring the right people for this organization."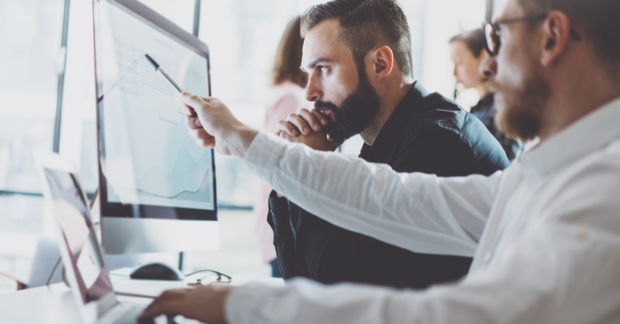 A few examples of HRM Tools – Take further note!
There are tonnes of tools and digital diagrams online that can be used for effective Strategic HRM. Workforce analytics can be game changers and should not be overlooked when it comes to creating your HRM Strategy.
OneHub, a people analytics platform, track real-time company data using dashboards, interactive charts and graphs, data which encompasses the entire employee experience. Using OneHub, companies can analyse the results and then adapt their strategic model based on their personal findings. Designed with the employee in mind, OneHub removes a hefty chunk of admin work by having all the results in one place, opening up more time for employees to engage with their work.
UltiPro is a talent management system which helps support organisations in their strategic decisions. UltiPro is a tool which can predict the likelihood of an employee leaving an organisation after 12 months, pinpoint the top performers in the company and identify the performers making the most progress. This is online and has been developed into an App!
HR Management Software systems, such as iTrent HR Software, help pull together all data involving payroll, talent management, time and attendance, enrolment, and business development. These automated systems contribute effectively to time and money saving strategies. The reporting tools help managers investigate particular trends in skill gaps and underperformance, so they can plan ahead for future improvements.
So, what can we take from all this information about Strategic HRM?
A solid HRM framework can act as a benchmark for the company to help their employees progress and move up the pay scale, all the whilst benefiting the results of the company.
Innovative and ambitious strategies can range from survey-feedback-action programmes to leadership evaluation to fulfilling reward schemes.
Strategic HRM, unlike traditional HRM, is much more concise, well-calculated, and constantly forward thinking in its approach. When carried out successfully, it can make the company a great place to work and therefore plays a major role in employee retention and advancement.