Comprehensive Sickness Insurance: a post-Brexit for HR leaders
Brexit is an uncertain time for everyone, especially EU nationals who are currently residing in the UK – and vice versa.
Lack of Comprehensive Sickness Insurance can prevent EU citizens from qualifying for the right of residence in the UK. Here's how you can help prove your employees have CSI.
By this point, it's safe to say Brexit isn't going the way anybody wanted. Whether you are camp Leave or camp Remain, the legal obstacles and political turmoil surrounding the B-word are unsettling business all over the UK.
We've put together a guide to help you understand how your employees' right to residence might be affected by Brexit, and how to keep everyone looked after no matter what kind of deal the UK strikes up with Brussels.
What is Comprehensive Sickness Insurance?
Comprehensive Sickness Insurance is a type of medical health insurance required across the EU. According to the UK Home Office, this is 'any form of insurance that will cover the costs of the majority of medical treatment' in the UK.
In other words, it's a private healthcare plan for those who are not covered by the NHS. Proof of this insurance is very important. Otherwise, EEA/EU (European Economic Area/European Union) nationals can't exercise their treaty rights or acquire permanent residency. Simply using any NHS service does not count as proof of CSI.,
The Home Office also specifies that Comprehensive Sickness Insurance does not include 'cash back health schemes such as dental, optical, prescription charges, travel insurance policies and access to the UK's NHS'. This means that simply using any NHS service does not count as proof of CSI.
It also shows the flawed logic of CSI. The purpose of CSI is to prevent foreign residents, who are not contributing to the UK economy, from being a drain on public services. However, these residents still have unlimited access to the NHS whether they have CSI or not, making the actual insurance meaningless. As you can see, the concept of CSI is often confusing and contradictory.
Why CSI is so important now
If you haven't heard of Comprehensive Sickness Insurance before, you're not alone. The terms of who should apply for CSI, and when, are vague and poorly communicated. Many EEA/EU citizens are not aware of CSI, or unsure whether they need to get insured or not.
This is in part because EEA/EU citizens have previously been protected by freedom of movement in the single market, so didn't need to worry about their right of residence. However, CSI has become a major issue since Britain started transitioning out of the EU – and the single market – in 2016.
Since then, a huge number of EU/EEA nationals have been trying to secure their position in the UK, and the lives they have built here. Nearly 30,000 EU nationals applied to become British citizens in the 12 months following the 2016 referendum, an increase of 80% from the previous year. Many have families and careers that could be in jeopardy.
Without proof of CSI, EU/EEA nationals can't apply for right of residence, let alone British citizenship.
Here's where Comprehensive Sickness Insurance puts a spanner in the works. Any time an individual has lived in the UK without CSI, it cannot count towards the five required years to gain permanent residency. Without proof of CSI, EU/EEA nationals can't apply for right of residence, let alone British citizenship.
For many Europeans living in the UK, Brexit was the first time they were aware of CSI at all, let alone its effect on their legal rights. Failing to provide proof of CSI is one of the main reasons the Home Office have rejected applications for residence documentation by EEA nationals and their family members.
Even worse, EU/EEA nationals who have their applications refused for failing to provide CSI proof risk creating an adverse history with the Home Office. This means any future applications are more likely to be declined – even if all the paperwork checks out.
Who needs to have comprehensive sickness insurance?
Since 2011, Comprehensive Sickness Insurance has been a requirement for all EU/EEA citizens who are studying or living self-sufficient lives in the UK. Self-sufficiency is when an individual does not rely on employment for their income. This includes stay-at-home spouses or part-time workers.
To get permanent residence status, an EU national must have lived in the UK under one of these categories for 5 uninterrupted years:
Employed
Self-employed
A student with comprehensive sickness insurance
'Self-sufficient' with comprehensive sickness insurance
A family member of someone who is classified as 'self-sufficient'
It's important to know the employment status of yourself and your staff. Applicants who were students or 'self-sufficient' at any time in the last five years need to have proof of CSI. Without this, these Non-Brits can't acquire permanent residency.
Does CSI mean EHIC doesn't work?
Sometimes, health insurance will be covered by the good old trusty EHIC. The European Health Insurance Card – that little blue one your mum always tells you not to forget on holiday – means that you are insured by another country in the EU.
Many EU citizens staying in the UK for extended periods will have lost access to their original country's healthcare.
If you don't intend to stay in the UK very long, the EHIC will cover your insurance. However, the EHIC is only meant as a stop-gap. Long-term residents will need to find the appropriate insurance for their category of residence.
Also, many EU citizens staying in the UK for extended periods will have lost access to their original country's healthcare. Therefore, the EHIC will be voided.
Why CSI matters for your employees
As you saw in the list above, foreign, full-time workers do not need CSI to apply for permanent residence. This is because if you are employed or self-employed in the UK, you already contribute to a healthcare plan with your national insurance (NI) contributions. By paying into the pot, workers are entitled to NHS medical treatment.
However, if an applicant hasn't been fully employed at all times in the last five years, they will still need to produce evidence of CSI.
This could be a particular problem for part-time workers and mothers or fathers who took time off work after having a child, beyond maternity or paternity leave. It also affects people who have taken higher education courses in-between working, like a postgraduate degree or business qualification.
What about after Brexit?
After leaving the EU, the plan is that Comprehensive Sickness Insurance will have less of an impact on applications for UK residency. 'Permanent residence' status will become 'settled status', and those living under 'settled status' won't need CSI.
This change is expected to come into force after Summer 2019. However, like always, it's not that simple. The alternation is subject to the agreement of other EU member states. In the event of a no-deal Brexit, some of these regulations may be changed or removed.
It is also unclear whether this affects all EU citizens in the UK, or only those who want to move here post-Brexit. It is still important for EU/EEA applicants for the right of residence to get proof of CSI where they can, and make sure they are fully covered under current laws.
What can HR do to help their employees with CSI?
We know you don't want to see your colleagues worrying about their legal status in the country. Even worse, you don't want to see them unable to remain in the UK! Here's how you can help your company avoid some of the confusion and worry around CSI.
Make sure your employees are covered
Employee welfare is your responsibility. It's important to establish which workers in your company are legally 'self-sustaining'. Any part-time workers, or people working reduced hours to pursue further training or research, might be in this category.
It would also be helpful to make sure all your employees are aware of this nasty legal loophole. Even if they are full-time workers now, EU/EEA nationals may need to check they have the right paperwork for previous years if they want to have permanent UK residency.
Advise your employees to get the right insurance policy.
The UK Home Office's definition of CSI is somewhat slippery. It specifies that policies should 'cover the costs of the majority of medical treatment'. Beyond this, it states that health insurance shouldn't contain significant exemptions, but it 'may contain certain exemptions'.
Still no clearer? We don't blame you. There is, unfortunately, no standard 'comprehensive' insurance. However, one of the UK's leading private medical insurers, AXA PPP, recommend purchasing a policy that covers two things: some outpatient cover and full cancer cover.
Provide a company policy
Take out some of the confusion of the CSI process and provide your colleagues with a health plan they can easily sign-up to. Virtual health services can provide you with a medical plan that's affordable, accessible and easily manageable.
Because there is no standard rate, many CSI premiums discriminate based on gender, age, and previous illness. Instead, our plan is available for just a few pounds a month and is calculated based on the number of people who sign up. Many CSI premiums discriminate based on gender, age, and previous illness.
Of course, this is great for employers too, because it takes out a load of expensive treatments that you don't need to cover.
This won't just benefit your EU colleagues looking to get covered. Virtual GPs takes the best of the NHS and combines it with easy, in-app access. Everyone in the office will love the 24/7 GP support and reduced waiting times for appointments.
Moreover, with appointments booked outside working hours, absenteeism will drop. So you'll get to see their face more often. You'll also be secure in the knowledge that any self-sustaining employees are legally insured, meaning they'll be able to stay in the UK much longer if they choose.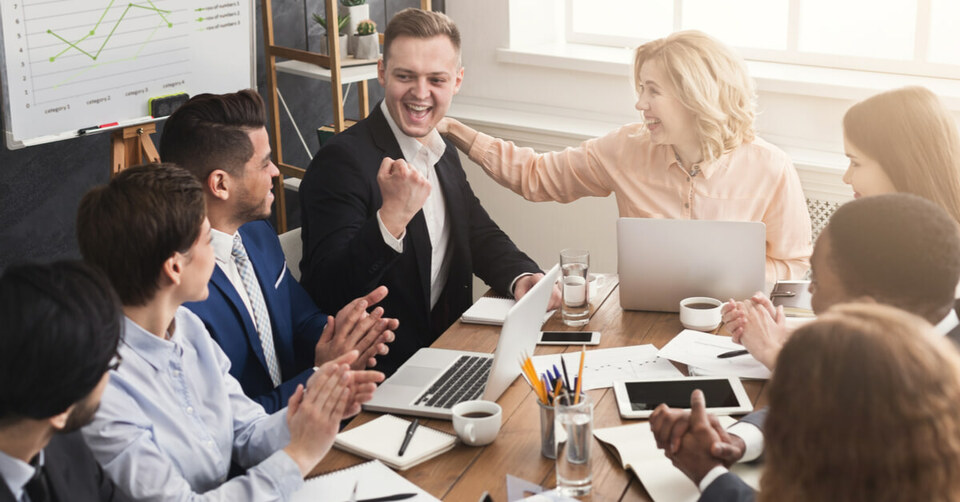 We hope that this advice can help your employees feel a little more secure in this topsy-turvy political climate. Despite the fear-mongering headlines, it really is a great time to be a part of our ever-changing workplaces. Keeping workers happy is key to business success, and keeps you known as the best HR team in the business.