7 ways to balance social connections and productivity in the return to work
As lockdown restrictions begin to ease, more people will be heading back to the office. Some may be back full-time, while others may adopt a hybrid approach and split their time between office and remote working. One of the main upsides of returning to the workplace is the opportunity to socialise again. After spending so much time apart, and only seeing people in a box at the end of a screen, being able to reconnect face to face is a much-needed light at the end of the tunnel.
This should absolutely be encouraged, but it's also important to strike a balance between work and play. From a business perspective, having people back in the office makes it easier to collaborate on work. Rather than sending an email (where it can be harder to explain what you want), and then setting up a call at a time that works for everyone, people can simply have a chat and kick ideas around.
Many businesses didn't realise the value of these spontaneous in-person conversations, or the social connection between peers, until they were gone.
Getting a balance between the two is key - you want people to reconnect on a social level, while still being engaged with their work. Here are some useful tips.
1. Build casual chats into meetings
Social connections will be peppered throughout the working day, and team meetings shouldn't be any different. Ask managers to build casual chats into the first few minutes of each team meeting.
This prevents these meetings from becoming purely work focused. Otherwise they'll end up feeling draining, and will be especially hard for those members of your team who are still working remotely.
Managers can also apply this to one-on-one meetings. This acts as a subtle wellbeing check-up, as they can get an idea of anything affecting their team members.
2. Structure
Having a structure or endpoint for one aspect of our lives helps sharpen our focus in other areas. For example, if you know the in-laws are visiting this weekend, you'll make sure the housework is all done beforehand. If you're going on annual leave for a fortnight, you'll make sure all your tasks are sorted before you head off.
Try applying this to your employees by building specific slots for socialising into the work week. For instance, you could order lunch one day each week and all eat together, or arrange a weekly social event.
This wouldn't be the only time for socialising - that would feel too rigid and forced. However, if employees know there's a dedicated slot for them to get together and do this, they'll be more focused on work the rest of the time.
3. Team building exercises
A great way to balance social connection with productivity is to organise team building exercises. This is a super fun way to create a spirit of collaboration which is needed from a work perspective.
There's so many ways this can be done, in a way that suits all budgets and employee needs. You could take advantage of the summer weather and topical events like Euro 2020 and the Olympics, by having an office sports day. This has the added advantage of boosting their physical wellbeing. Another option is to organise escape room activities.
When doing things like this, try to team people up so they're working with people in different departments. This gives everyone a chance to get to know each other, while also improving cross-collaboration for the future.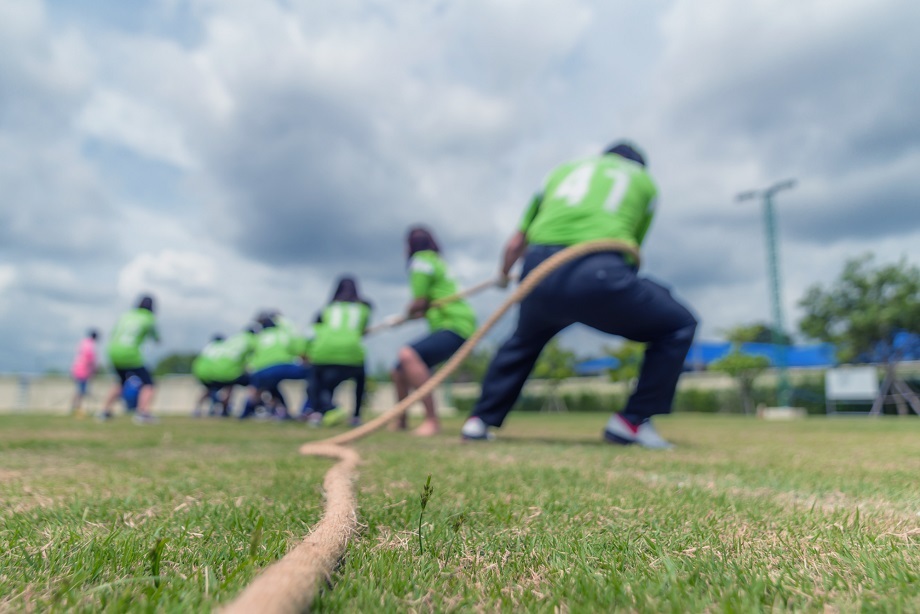 4. Incentives
Often when people think of incentives, they relate it to money, or things like vouchers. But right now, what your people would really find useful is the gift of time.
Over the last year, they may have gotten into the habit of setting time aside during the day to work out, read a book, or simply relax. They may feel being back in the office takes this freedom away, so giving them some time back would be super appreciated. Additionally, they can use this to catch up with the colleagues they've missed.
So how do you offer them this time, whilst keeping them productive?
One way is to incentivise teams with things like an extra half hour at lunch, or a late start/early finish. This is a fun way to motivate them, and is also cheaper than money or vouchers.
Tactics like this are used in sales focused businesses but can be easily applied in most industries.
5. Fri-yay recognitions
One of the most powerful phrases in the English language is "well done". Recognition goes a long way, so why not organise an end of week wrap-up meeting to shout out people who've performed well?
Keep these related to work objectives. By doing this every week, it will become a focal point - something employees appreciate and aspire towards.
Senior leaders should also be involved with recognition. In fact, they should take some time before returning to work, to show some appreciation for the work people have done through the lockdowns.
Whether it's the IT team who kept everyone connected, or people in payroll who had to crunch all sorts of tricky numbers - recognising people for good work is a great way to increase motivation and productivity for when they're back in the office.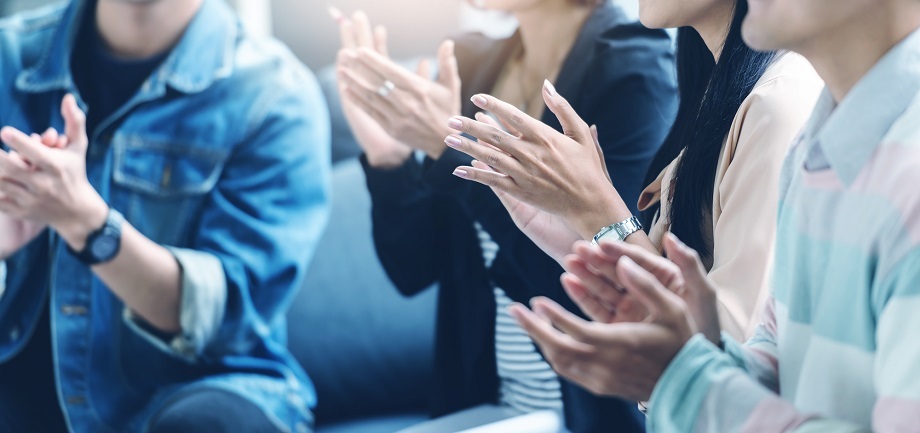 6. Take advantage of global and national events
We already mentioned the Euros and Olympics, but did you know that the 1st July is National Joke Day? Or that 12th July is New Conversations Day? These are all good things for you to latch onto to encourage greater connection between colleagues.
To save you time, we've actually put together a calendar which includes different days you can take advantage of all through summer - feel free to check it out here!
7. Break reminders
Not only are regular breaks good from a health perspective, but it gives employees a chance to socialise. Whether it's water cooler conversations, or a chat during the lunch hour stroll - these are the types of things employees will have missed while remote working.
However, some people may feel pressured to stay in "work mode'' when they're back in the office, so managers need to show it's okay to relax and take breaks. They should remind and encourage all their team members to take time away from their desks. They can also practice what they preach by doing it themselves, or putting team tea/coffee breaks in the diary every week. If your office has a nice breakout area then they can use this, or simply pop out for some fresh air and a trip to a nearby coffee shop.
The key takeaway
It's natural for employees to focus more on the social connections when they get back to work, just as it's natural for managers and directors to be concerned if productivity drops. But rather than dictating things to employees, opt for a softer and more subtle approach that combines the best of both worlds. You'll quickly see the balance shifting onto a more even keel.
For more ideas on keeping people motivated and engaged as they return to work, check out our monthly planner.