Top tips for celebrating employees globally
As workforces become more dispersed, businesses are having to adapt in a number of ways. The days of geography defining where and how people work are fast disappearing.
But while this new era of borderless working has its benefits — after all, which business doesn't want to expand their talent pool? — it also creates some HR headaches.
Culture is one of these. Specifically, how do you build a culture of appreciation — one that really celebrates successes — when people are working from different locations?
Well, they say every problem has a solution, and that's what we believe. Here are three of our top tips for celebration in a borderless working world. And for more insight, check out our recent ebook on this exact topic!
Shout about the small successes
Recognition shouldn't just be for good work or completed projects. This is especially important if your business works on really lengthy projects, or in an area where you don't see success straight away.
There are so many other opportunities. Things like work anniversaries or new starters joining — these are quick wins which have a big impact.
At Perkbox, each new starter is welcomed with their manager sharing a short bio about them on one of our Slack channels. For anniversaries, at the start of each week, our People team announces the employees who are celebrating their landmarks. Their manager will then write a message about what that person has brought to the business, including contributions from their teammates.
Personal milestones such as birthdays, engagements and buying a house can also be celebrated.
The great thing with these is that it allows you to celebrate everyone equally. After all, you may have certain offices or sites where a lot of the work gets done — but people in every location will have personal milestones.
Get digital
The rise of borderless working means investing in digital tools and platforms that properly enable global recognition. Don't get us wrong — we love getting a pat on the back and a "well done". But it's harder to do this if someone's on the other side of the world.
There are various online recognition platforms that allow people to show each other appreciation, whether they're in an office, on a site, or on the go. Allow people to write personalised, public messages of praise — this also helps other people understand what's going on in the business.
You can marry new tech with old fashioned praise as well. A nice way is to set up an end of week slot where people can get together on a video call and read out the recognitions they've given. This can be by team or department, with perhaps a company-wide one every quarter.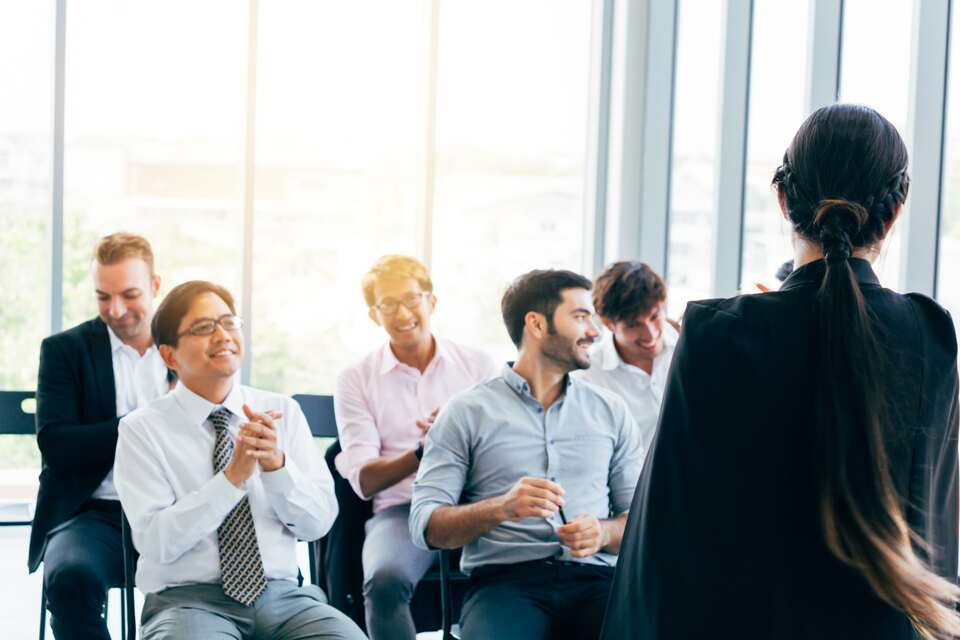 Put values front and centre
Your company values are the common thread which link your employees from one side of the world to the other. Everybody should be aware of them and it should make up a big part of your onboarding process.
Linking these values with celebrations is a great way to bring everyone into the fold.
There's lots of ways you can do this.
Let's say your team in one country has been working on a particular project, and you want to celebrate what they've done. People in other countries may not have the greatest visibility of the fine detail, and in all honesty, they might not need to know.
But by emphasising which particular values the team has met, you provide clarity as to how it fits into the bigger picture.
Build this into your recognition platform. You could make it so that whenever someone recognises a colleague, they have to select a value that best matches up with what they've done.
Another option is to pick an employee each month who has really lived your values. Why not set up a monthly video call between a senior leader and that employee? Not only is this a great morale booster for the employee, but you can record the call and share on your digital channels. Try to pick employees from different locations as much as you can, so everybody feels seen.
The key takeaway
Borderless working brings with it a whole heap of opportunities. It does mean you have to work that little bit harder on culture and celebration, but if you get it right, you will see engagement in every location.