How to support your employees' financial wellbeing at work
It will probably come as no surprise to you that money is the biggest stressor for employed adults in the United Kingdom. What's more, over a quarter of adults feel stressed about money every single day.
Although no one wants to be stressed about money, it's something that everyone can relate to. At one point or another, everyone has worried about debt, savings, expenses, or some combination of the three.
The almost-universal nature of money worries means that employers have a responsibility to support their employees' financial wellbeing. This is especially the case because professional factors are often the largest driving forces behind poor financial wellbeing and financial stress. Put simply: if you don't take care of your employees' financial wellbeing, you'll be reading a lot of goodbye emails very soon.
If you want to learn how to cultivate financial wellbeing at work, read on. We've identified seven key things you can do to increase financial wellbeing in your workplace, as well as discussed why it's so important to do so.
Get ready to make a big difference in your overall workplace wellbeing with these simple steps.
What does financial wellbeing in the workplace look like?

Financial wellbeing isn't necessarily about the amount of money you have. Rather, it refers to how secure you feel about your financial situation and whether you feel like you have enough money to meet your needs and fulfill your responsibilities.
The Money and Pension Service provides a great definition for financial wellbeing: "Knowing that you can pay the bills today, can deal with the unexpected, and are on track for a healthy financial future. In short: feeling confident and empowered about your money."
With that in mind, financial wellbeing in the workplace looks like:
Employees who have minimal money worries, and when they do, know how to address them
Employees who feel empowered to make financial decisions
Employees who feel confident about their financial futures
Employees who are paid a fair salary
Employees who are free from debt or have a plan for how to pay down their debt
Employees who have savings and are prepared for any emergency expenses that could come up
Employees who don't feel stressed when they think about money
At the end of the day, great financial wellbeing in the workplace looks like employees who are fulfilled, motivated, in good physical and mental health and financially empowered.
Why is financial wellbeing important for employees?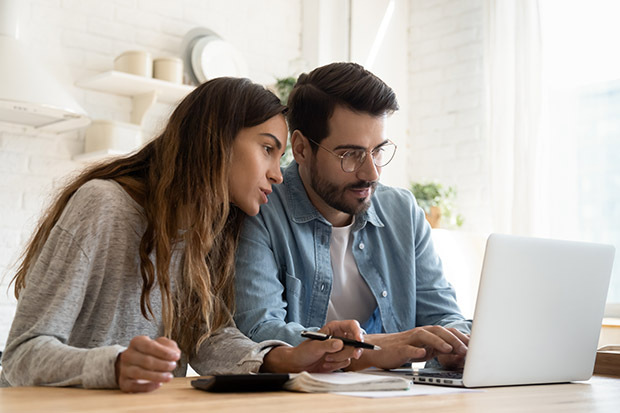 Unfortunately, poor financial wellbeing is a huge contributor to stress and mental health problems among UK adults. Whether we're talking about debt, a lack of savings or rising expenses, these kinds of financial difficulties permeate all areas of people's lives, including their work.
Not only do financial difficulties have negative effects on people, but they also affect their employers and work environments. Research shows that 4.2 million workers days are lost in absences related to a lack of financial wellbeing each year. Not only that, but as many as 7 out of 10 UK employers believe that staff performance is negatively affected when employees are under financial pressure.
Therefore, it only makes sense that employers should be investing time and resources into building effective financial wellbeing programmes for their employees. This leads to happier, healthier and employees — and more successful businesses.
7 ways to support financial wellness in the workplace
If you want to give your people a financial wellbeing boost, look no further. We've outlined the top seven things you can do to support financial wellbeing in your workplace. No matter the size, location or speciality of your business, these strategies are effective and easy to implement.
1. Understand the financial issues your employees face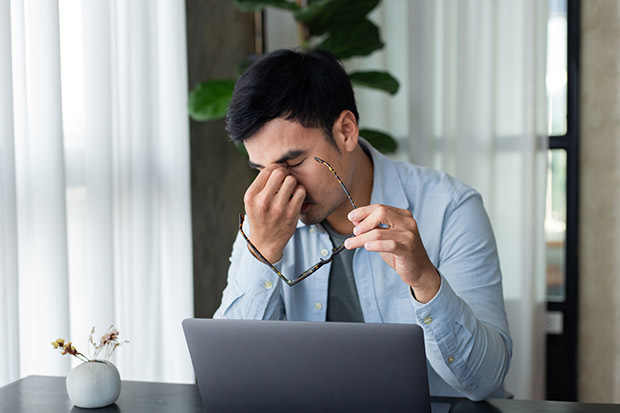 In order to meaningfully support financial wellbeing in your workplace, it's important to understand the kinds of financial issues that affect your employees. This will allow you to develop programmes and resources that truly serve their needs and alleviate their financial difficulties.
Financial concerns vary a great deal depending on factors like stage of life, work stability and overall financial literacy. For example, while some employees may worry about saving for continuing education, travelling, and big life milestones like weddings and children, other employees might wonder how to save money to buy a home or plan for their financial future after retirement.
2. Provide professional financial education resources
One of the best ways you can foster financial wellbeing in the workplace is by providing your employees with professional financial advice, either for free or at a discount. Many people do not have access to financial education resources, aren't aware of their importance or simply do not know where to start looking for them.
In fact, a 2017 study showed that 91% of UK adults aged 18 and over had not accessed regulated financial advice in the previous year. What's more, 39% of the same group had at least £10,000 in savings and investments and therefore would benefit from a money advice service.
There are several different ways you can provide guidance on money matters to your employees. One option is including access to a professional financial advisor as part of your benefits package. Another would be partnering with a local financial advisory service and offering their guidance to your employees at a discount.
3. Offer senior staff training so that they can support colleagues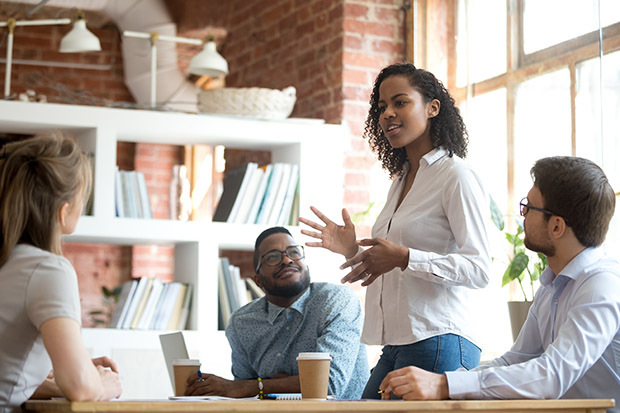 Ideally, your business should function like a financial wellbeing ecosystem. Rather than expecting employees to improve financial wellbeing in a vacuum, it's a great idea to invest in programmes and training workshops for senior staff so that they can play a supporting role in advising their colleagues.
When experiencing financial difficulty, it can make all the difference to have someone to turn to for financial advice and impartial guidance. Giving managers the tools they need to help other employees with their financial wellbeing is a great way to enrich your company community.
This tip is especially important for the HR team, since they're the members of staff who often support employees with things like pensions and benefits.
4. Offer perks that help employees with common money worries
A great way to alleviate financial pressure and increase workplace wellbeing for employees is by putting together a benefits package that makes their salaries go further every month. There are several different kinds of optional benefits that can make a big impact when it comes to an employee's financial wellbeing. Examples include:
Access to special discounts
Employee rewards and perks
Mental and physical health insurance
Budgets for expenses like transport, childcare and healthy workplace lunches
Generous annual leave policies
Assistance paying off debt
There are many employee benefits software programmes out there that can help you put together the perfect benefits package for your business. For instance, Perkbox offers an extensive perks platform that can give your employees access to all kinds of discounts. We offer over 1000 different perks and discounts at the biggest brands, in categories such as:
Food and drink
Tech and electronics
Home and garden
Health, wellbeing and beauty
Entertainment
Perkbox also takes things a step further by offering their users Flexi points. Employers can allocate a monthly allowance of these Flexi points, which employees can use on Flexi Perks. These are a range of extras which employees can purchase, at no cost to them. Flexi Perks come in all shapes and sizes, from coffees to online therapy subscriptions to music streaming services.
5. Pay a fair salary and be mindful of expenses
Quite simply, one of the best ways to support employee financial wellbeing is by paying workers a fair wage. Not only does a good salary alleviate financial stress and improve staff performance, but it also leads to happier, more motivated employees all around.
The best way to ensure that you're paying your employees a fair wage is by keeping up to date with the average salary ranges for different positions. If you see that you're paying your employees far below market rates, it's time to give them a raise or rethink the way you're organising your business.
It's also important not to skimp on offering pay rises and bonuses when they're appropriate.
On a similar note, be mindful of expenses as an employer. Do your best to avoid employees paying for work-related costs like transportation, meals, hotel stays, electronics, and office supplies. If employees do have to pay for any expenses up front, make sure you don't delay when it comes to reimbursing them.
6. Share information about useful financial products & services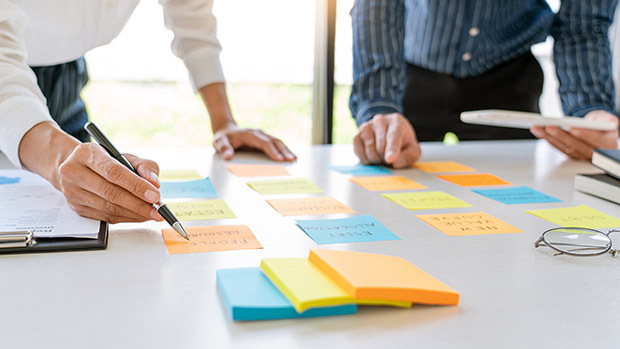 One of the easiest ways to contribute to your employees' financial wellbeing is by putting together a library of resources about useful financial products and services. That way, whenever your employees are facing financial issues or simply need some guidance, they'll feel empowered to find solutions.
Some examples of useful financial products and services include:
Online budgeting tools
Mental health resources like online therapy and mindfulness apps
General money management software
Debt advice services
General financial and tax education resources
Investment advice and management resources
Automated money-saving tools
7. Keep the conversation going and be open to feedback
Last but not least, remember that financial wellbeing can be fluid and dynamic. Employees' money worries and financial situations will vary depending on economic shifts, personal factors, different stages of life and lots more.
That means that implementing a financial wellbeing programme and leaving it at that simply won't get the job done. It's essential that you keep the conversation going and be open to feedback so that you can make informed decisions about how to contribute to your employees' financial wellbeing.
Ensure that you cultivate a professional environment where employees feel comfortable talking to their managers and senior staff about your financial wellbeing programme. They should all feel listened to when they come forward with questions, concerns and their unique perspectives.
Taking care of financial wellbeing at work with Perkbox
Financial wellbeing is an essential part of any work environment. It ensures that employees are healthy, happy, motivated and productive — helping businesses to operate at an optimal level.
As you can see, it really doesn't take much to develop a great financial wellbeing programme for your employees and invest in their financial health. It'll make a real difference for both them and your business in general.
One of the easiest steps you can take to increase overall employee financial wellbeing is by implementing a benefits package that will help employees' salaries go further each month. Perkbox is a great option because we've got a wide range of benefits that are meaningful to each employee. They range from perks and discounts, to health and wellbeing resources, to employee engagement and recognition tools.
Click here for more information, to join the 5000 businesses that are already using Perkbox, and find out what we can do for your organisation's financial wellbeing.